by Veerle Devos
The Greeks have their ouzo, the Italians toast with grappa, the Russians thrive on vodka, the Japanese enjoy sake, and the Portuguese – particularly Lisboneans – sip ginjinha.
This sweet red liqueur is made of sour cherries soaked in aguardente, a distilled spirit, and flavored with sugar and cinnamon. Even though it's served in a small shot glass, it isn't a shot: a ginjinha is meant to enjoy in small sips.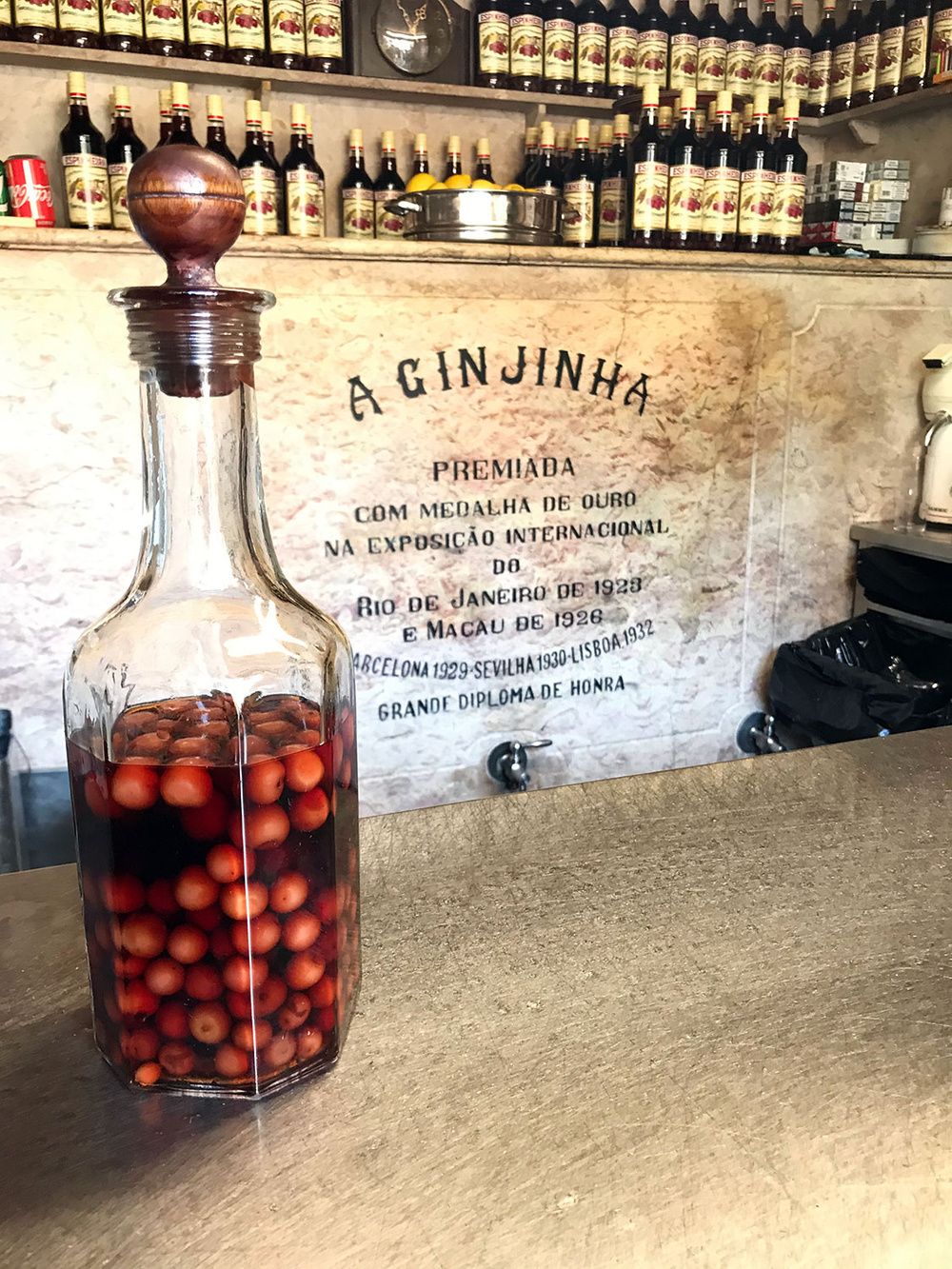 The origins of ginjinha go back to the Romans, who brought their sour cherry 'Prunus Cerasus' trees to Lusitania (aka Portugal). Centuries after that, a Christian friar is believed to have successfully experimented with aguardente, Prunus Cerasus cherries, sugar and cinamon. A Spanish immigrant in Lisbon, Francisco Espinheira, was the first to sell this sweet, spirited cherry drink in his small bar in the heart of the Portuguese capital. With great success: the Lisboetas immediately loved the tasty and affordable alcoholic drink, and soon several other bars started to sell ginjinha too ('ginja' means 'cherry' in Portuguese; 'ginjinha' is the diminutive of it).
At the end of the 19th and at the beginning of the 20th century, Lisbon was developing into a modern, liberal European capital and an international port. New forms of popular music and theatre embodied that modernity, and the ginjinha bars were part of the new exciting urban identity. The place to be was in and around Rua das Portas de Santo Antão, where Lisbon's original ginjinha bars were located (and still are!): people would enjoy a 'sip' before going to the theatre, enjoying a concert, dancing in one of the nearby night clubs, or gambling in the casino. After the 1st World War, during the so-called Roaring Twenties with its excesses in alcohol and drugs, the ginjinha bars became even more popular. It might be called a miracle though that they survived the subsequent reactionary dictatorship that lasted until 1974. After the 'Carnation Revolution', which transformed Portugal into a democracy, the ginjinha bars would slowly but surely become a tourist attraction too, all the while remaining popular among locals.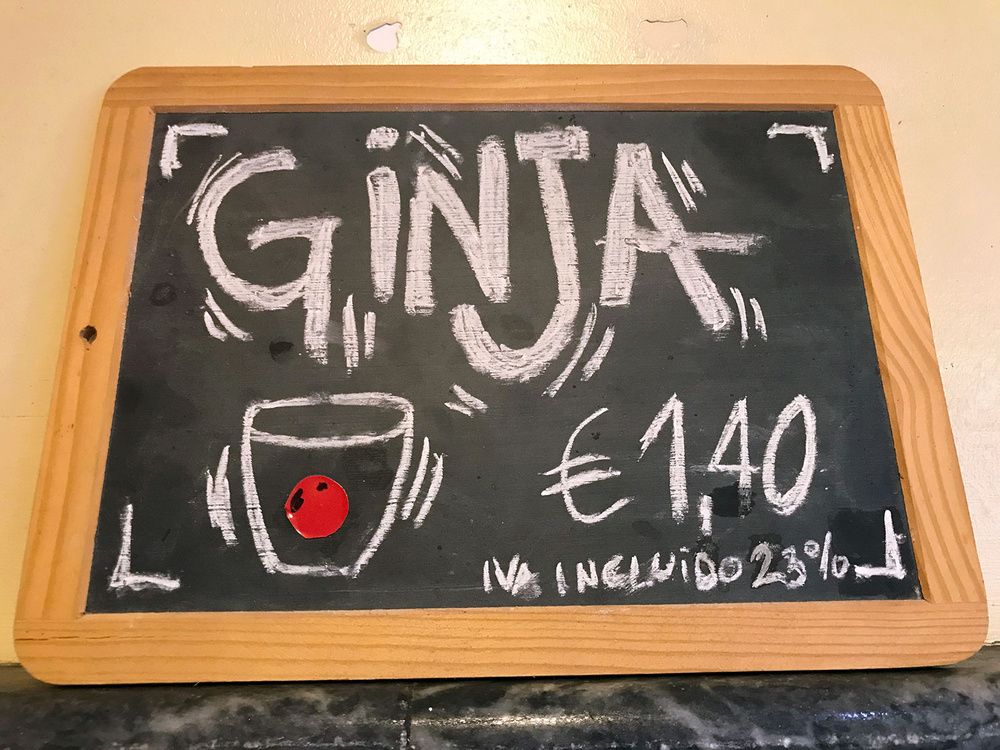 A Ginjinha Espinheira
When Francisco Espinheira opened the first ginjinha bar in Lisbon, he could never have imagined how immediate and long-lasting his success would be. Back in 1840 he started nothing less than a hype. Today his brand is selling around 150,000 liters of ginjinha per year, and is becoming even more popular. The bar is still family-owned, passed down through five generations.

At the counter is written: 'É mais fácil com uma mão dez estrelas agarrar, fazer o sol esfriar, reduzir o mundo a grude, mas ginja com tal virtude é difícil de encontrar.' ('It's easier to grab ten stars with one hand, make the sun go cold, turn the world into a statue; than to find a sour cherry drink with such a virtue.)
Largo São Domingos 8, Lisbon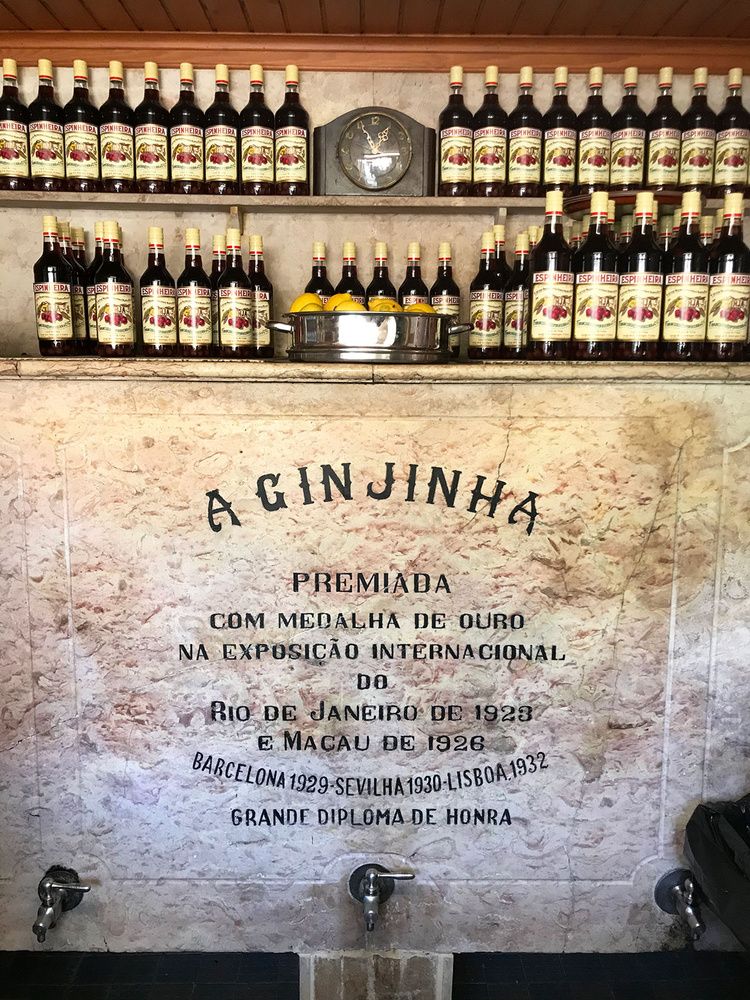 Ginjinha Sem Rival
By calling itself proudly 'Ginjinha Without Rival' this small bar, which opened at the end of the 19th century, clearly had a sound ambition to pull ahead of A Ginjinha Espinheira. A true provocation indeed. Up to you to decide which bar serves the best ginjinha! This is still a family business too, with the grandson of founder João Lourenço Cima behind the counter.
Rua Portas de Santo Antão 7, Lisbon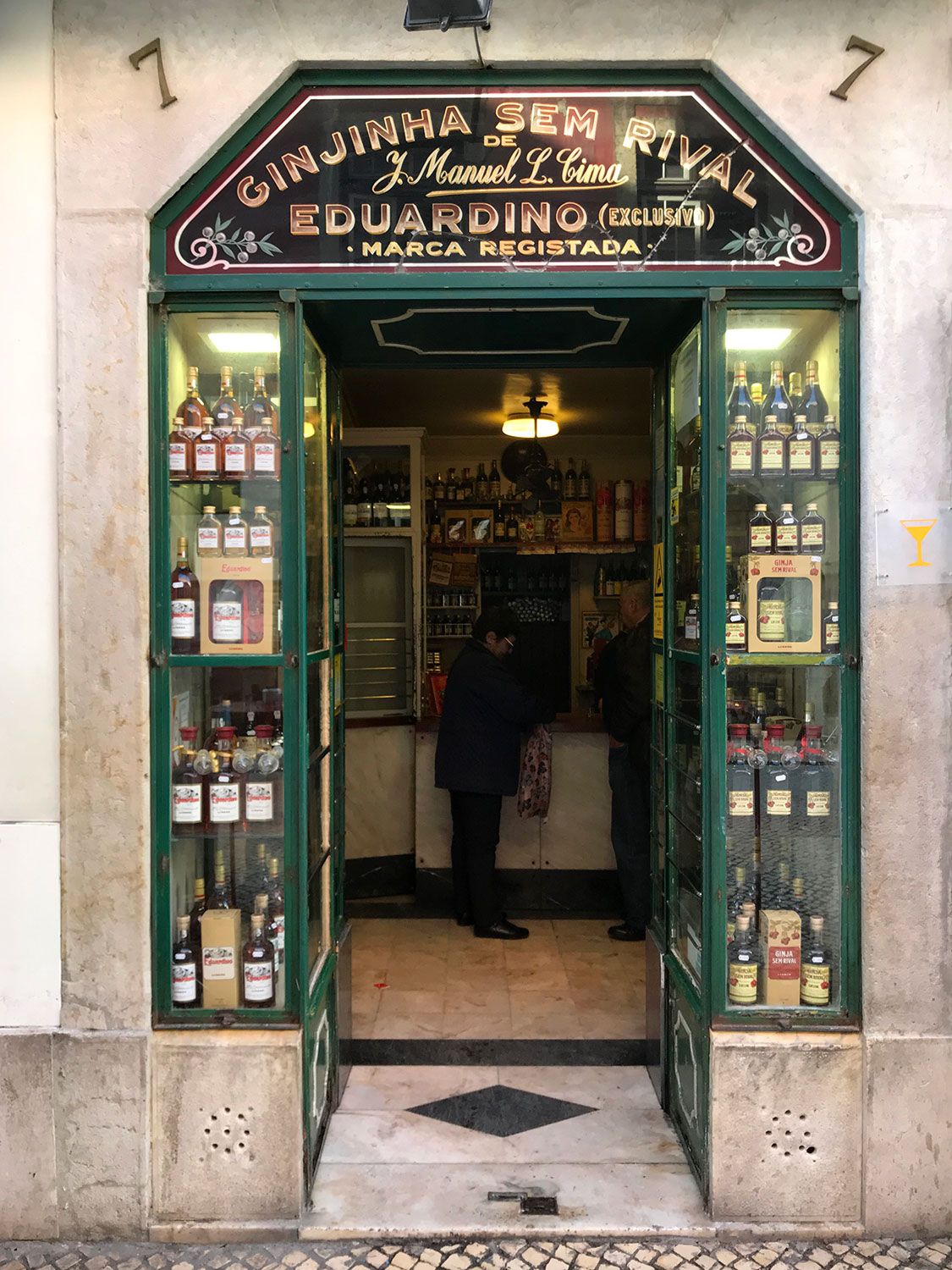 Ginjinha Rubi
At walking distance from the 2 rivals, Ginjinha Rubi found its own niche in the market: it serves ginjinha with cherries exclusively grown in the fertile region around Óbidos, a beautiful medieval city. This bar, dating to the 1930's, is more frequented by locals than by tourists, which makes that the small space is filled with the usual suspects, slowly sipping a couple of ginjinhas while exchanging the latest gossips.
Rua Barros Queirós 27, Lisbon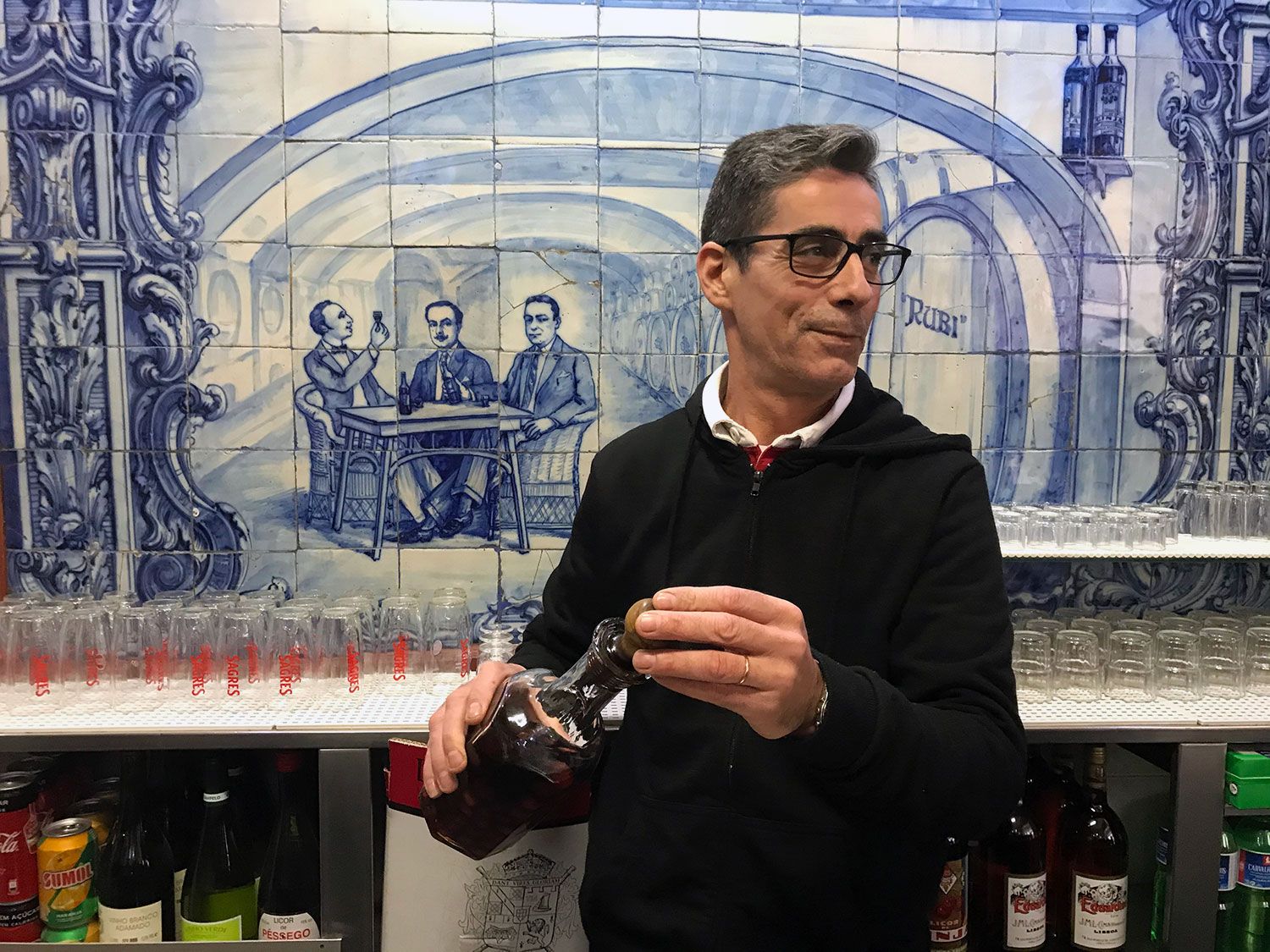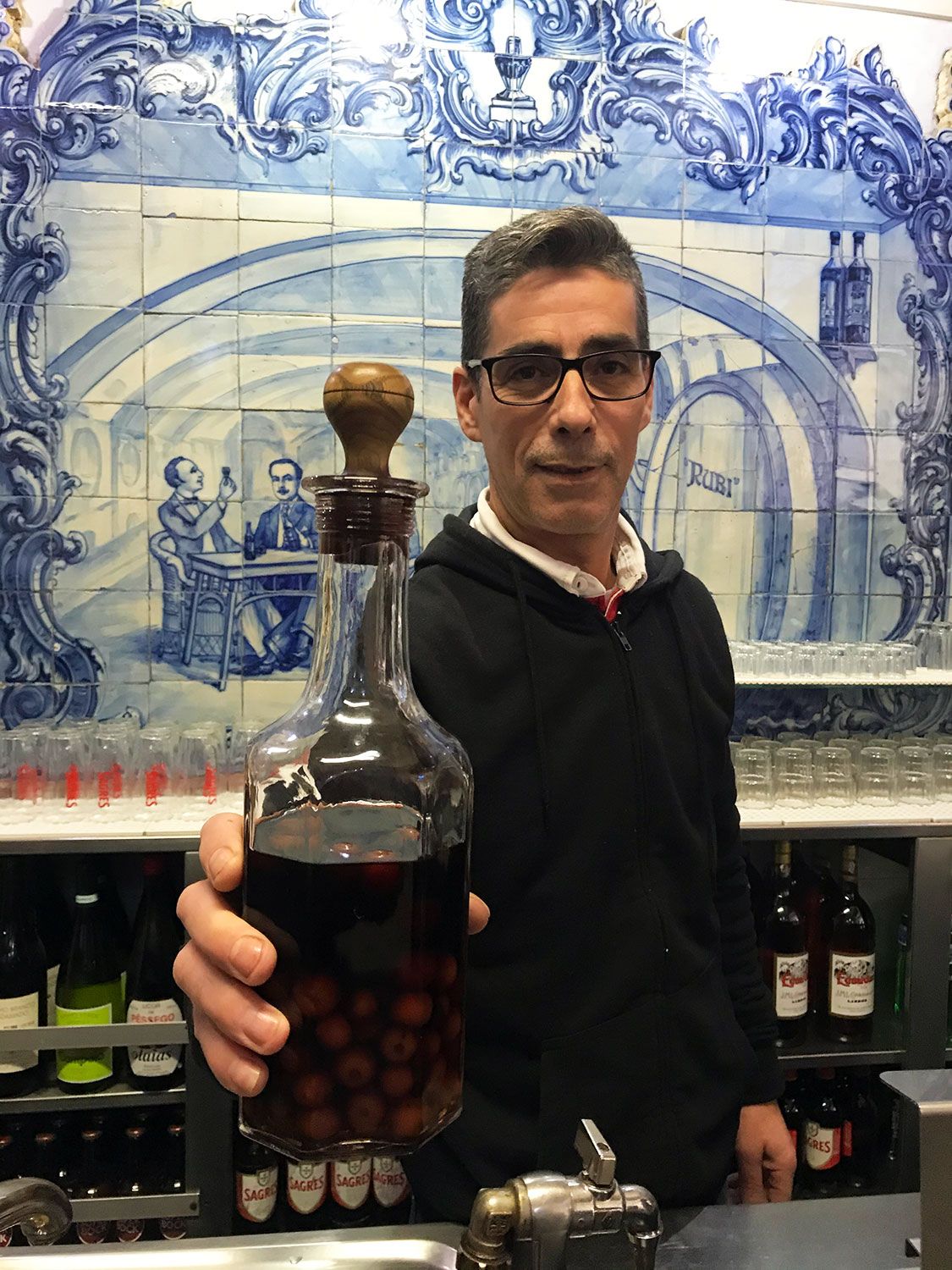 Ginjinha of Alfama
Old ladies, usually widows dressed in black, produce and sell their own ginjinha in Alfama, which is one of the oldest neighbourhoods of Lisbon. You'll usually meet them at a small table in front of their house; others sell through their window. In any case buying a ginjinha from these ladies is always a good opportunity to start a conversation about life and its consequences. Chances are they will finish that conversation by telling you that drinking a ginjinha a day cures al possible health problems.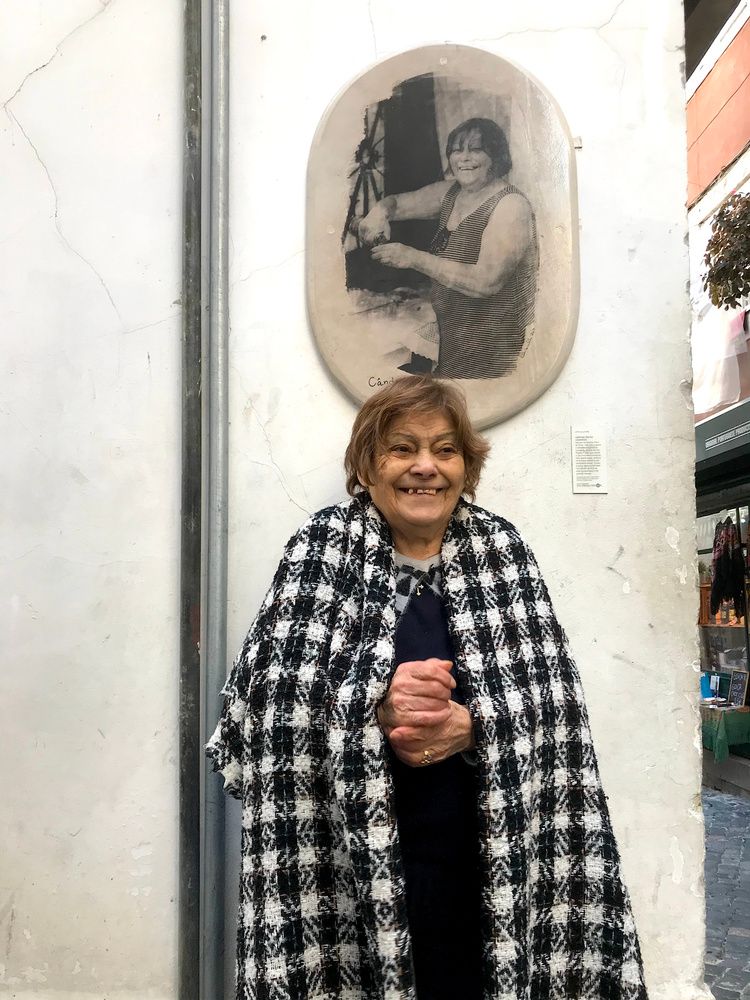 If you liked this article, please consider supporting APPETITE. Your donation will go towards project costs and paying creatives. One-off donations start from $5 via Buy Me a Coffee.