Traditional eateries in Lisbon serving rustic charm and soul food
by Veerle Devos
Images by Paula Franco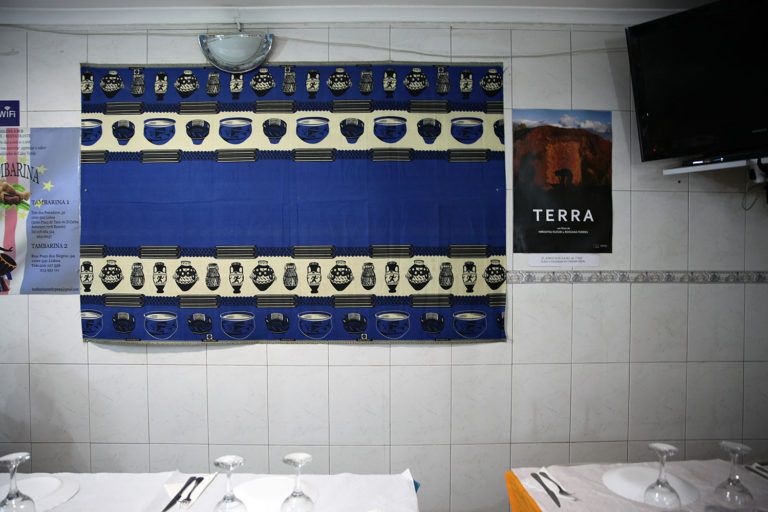 "I assume young Liboetas and foreign inhabitants of Lisbon prefer to eat in fancy restaurants, instead of in a typical Portuguese tasca,' says António, owner and chef, of A Cabreira tasca, 'even though the classic tasca food is excellent and freshly made."
Forty-two years ago, António opened A Cabreira in Graça, one of the old working-class neighborhoods in Lisbon increasingly frequented by young urban nomads, wealthy retired expats, and busloads of tourists. Perhaps it's that the stews, steaks, steamed vegetables and grilled fish typical of tascas are found not to be very Instagram-able, which seems to make all the difference.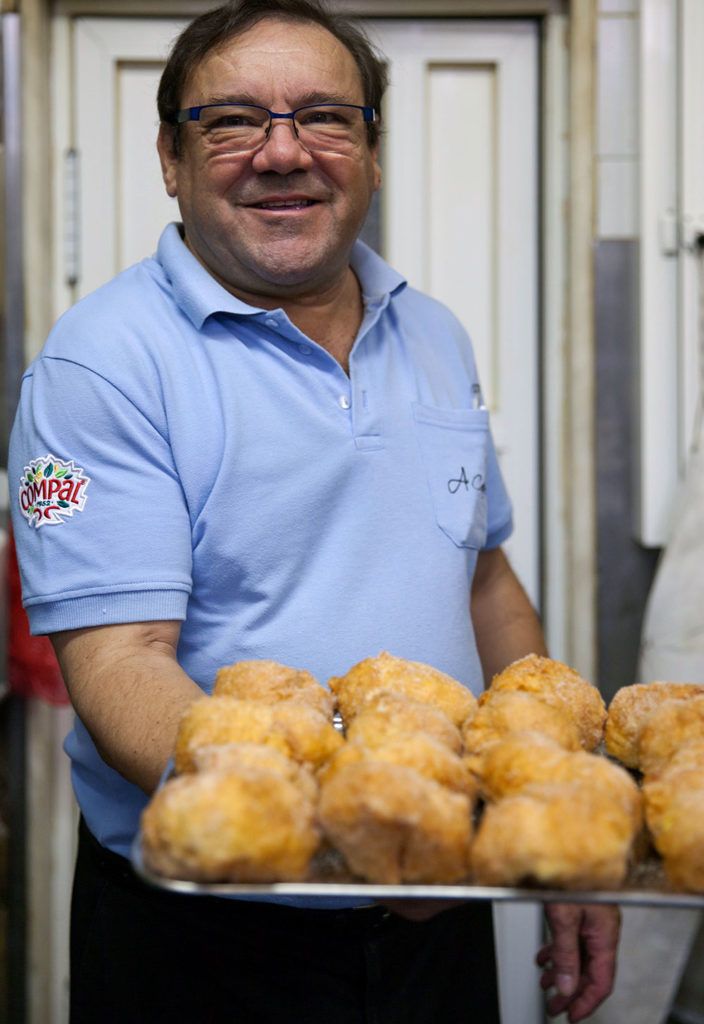 "Originally, a tasca was a kind of tavern where locals from all walks of life went to have a beer with a small snack. These ultimately became real restaurants, always very popular and affordable, and serving homemade daily dishes. You could find tascas around every corner in the city." António, owner and chef of tasca A Cabreira
Those days have changed now, with tascas becoming almost extinct in the Portuguese capital. It's not just because the new inhabitants and visitors of Lisbon have different tastes – the presence of new arrivals has given birth to hipster hangouts, organic vegan restaurants, and craft beer bars. The real estate boom which started about five years ago is the most pivotal reason for Lisbon's transformation into a more exclusive city: entire housing blocks are being converted into luxury hotels and Airbnb apartments; the tascas based at the ground level of these buildings are disappearing and being replaced with expensive hangouts for English-speaking foreigners.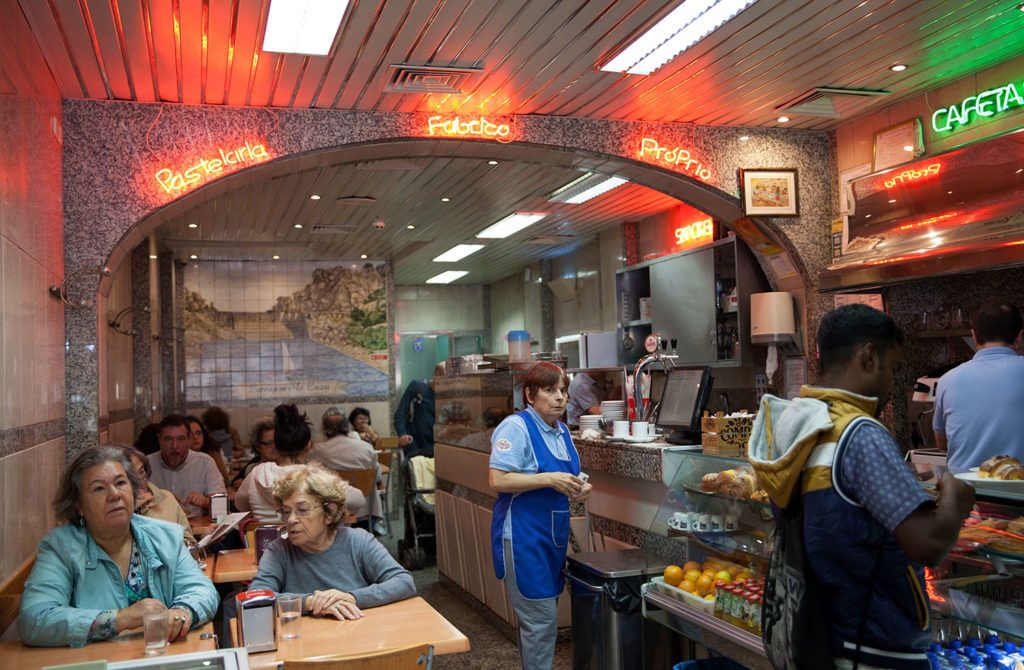 Many fear that the extinction of tascas is an unfortunate symptom of the transition of Lisbon from an open and affordable city into a more exclusive and expensive city where the original inhabitants can't afford to live anymore.
"Many of our colleagues are currently endangered, or have already closed," says António. A Cabreira proves to be one of the strongholds: it's always full with a mix of locals and visitors enjoying the daily specials. Each day the kitchen starts preparing at 5am, and by 7am, the first customers are having their breakfast standing at the bar.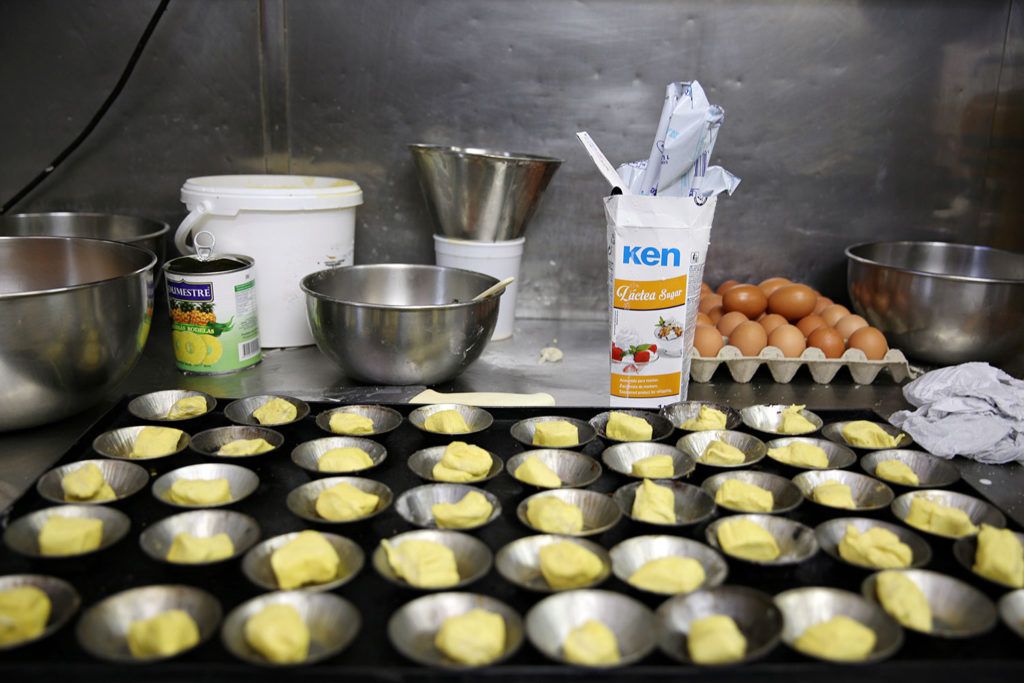 Another tasca weathering the storm is Beira Gare, opposite the enchanting 19th-century Rossio station. As early as 6am, commuters sip their galão (coffee with lots of milk), accompanied by a home-made caracol or pastel de nata (typical Portuguese sweets).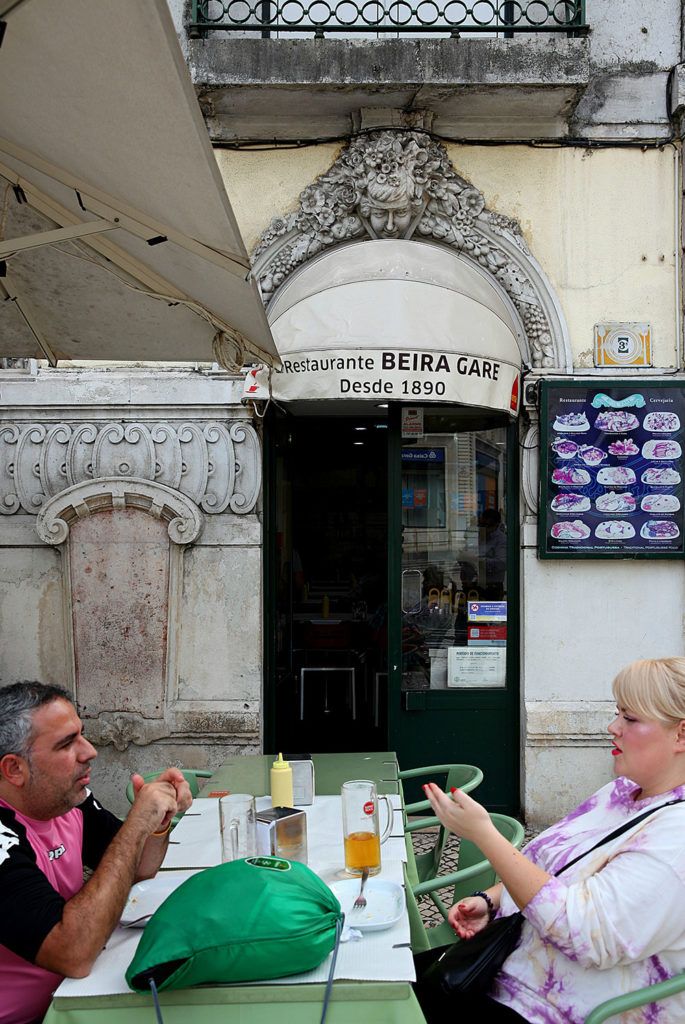 Beira Gare has been going strong since 1890 and opens until midnight. For lunch and dinner, many diners order one of the tasca's specialties: a bifana, a traditional Portuguese sandwich with marinated pork meat; a bife à la Gare – steak; some kind of bacalhau (dried and salted fish) dish; salgados, small savory pastries like chamosa, small fried-dough triangles filled with chicken and curry, or pasteis de camarão, a shrimp-filled pastry. Through the window, you can see the cook at work, which sharpens the appetite of passers-by.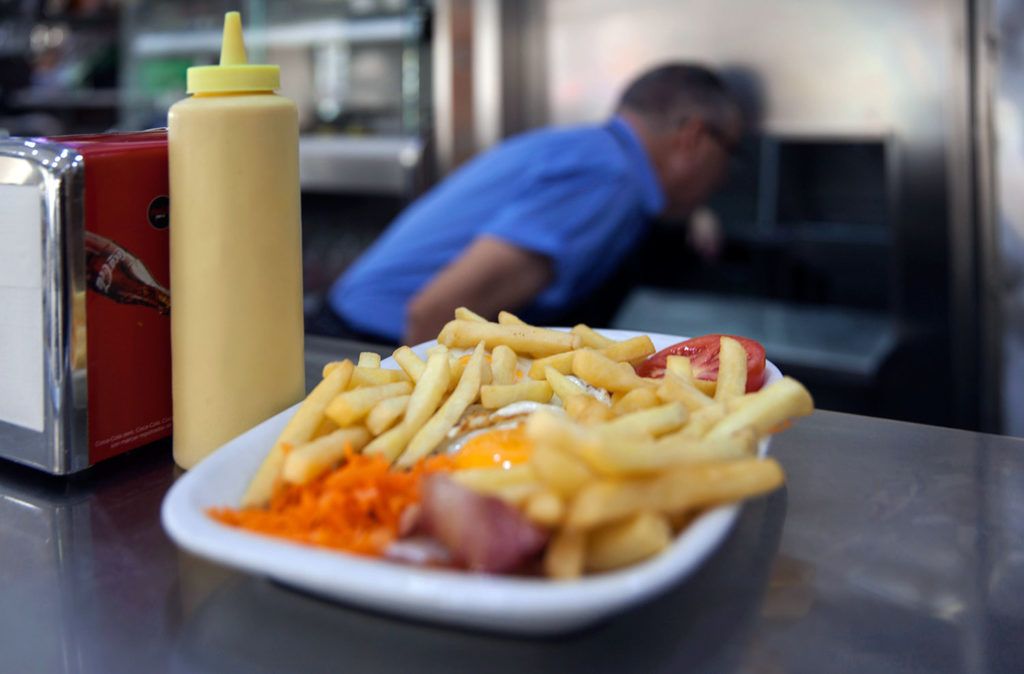 O Trevo
O Trevo is a busy tasca visited by both purple permanents and bearded DJs as well as hurried office workers and tourists in three-quarter pants. Rumour says O Trevo will have to close because the building where it's housed is to become a five-star hotel, but the waiters laugh it away.
"That may take years and who knows tourism and the real estate boom will be over by then. This tasca has been there for 90 years and has survived worse times," says waiter Paulo.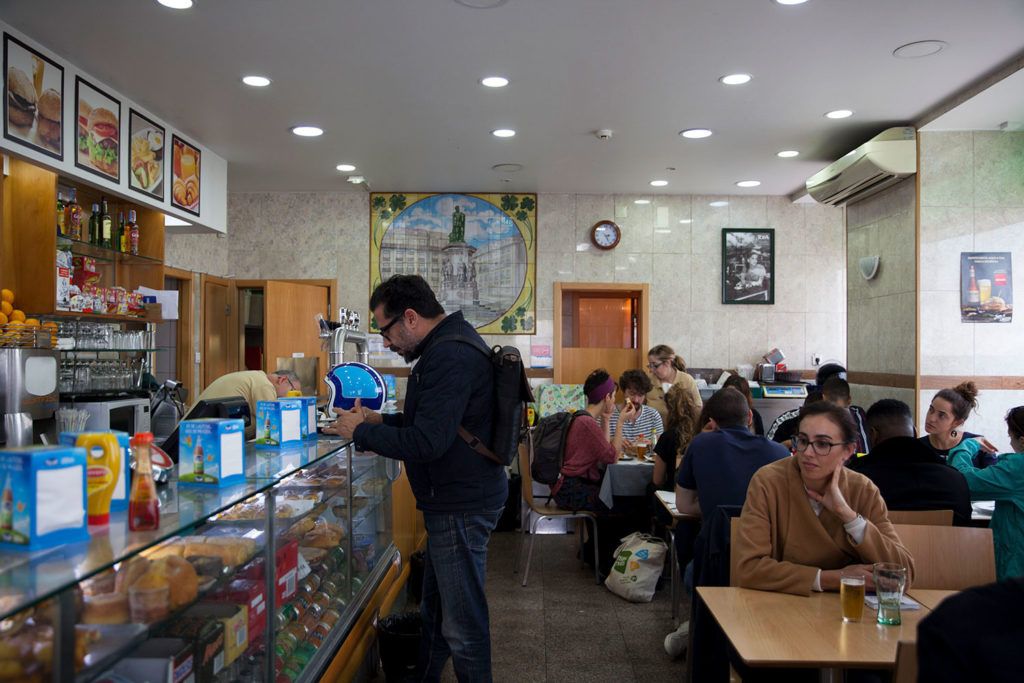 Their specialties are bifanas and pregos (crusty bread rolls filled with sauteed pork or beef, respectively) and other traditional Portuguese dishes, mainly from the north of the country, which some will argue is the best region for food.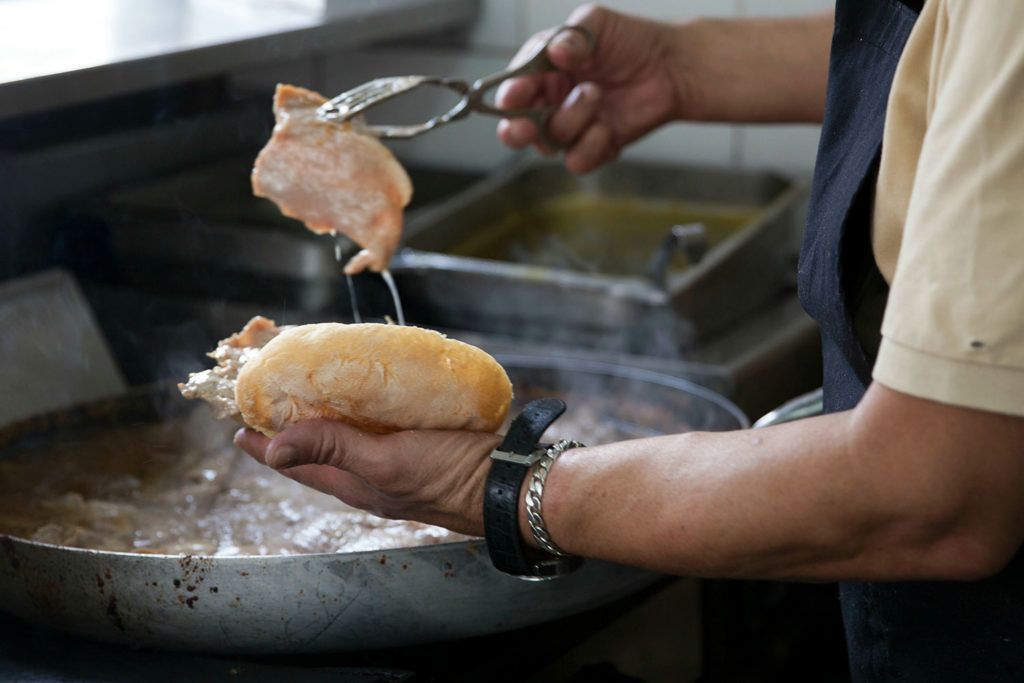 Excellent food is on offer at Tambarina, an African tasca in the heart of Lisbon. The ever-smiling owner Domingos from Cabo Verde serves cachupa (a slow-cooked stew) from his homeland with meat or tuna, caldo de peixe with cassava, yam, or sweet potato, moambe from Angola, and even Cabo Verdean beer.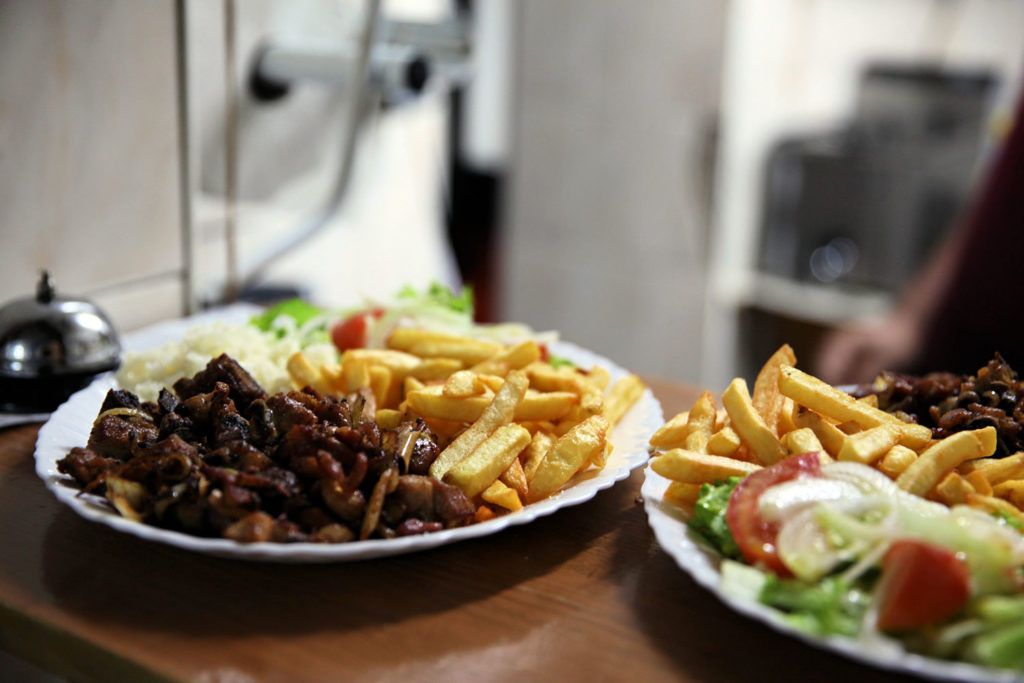 Domingos serves his tasty, hearty fare in a happy, easy-going ambiance signature of Africa – because according to him, there is a need for this in Portugal and throughout Europe.
"People are too serious, too rigid, too little cheerful. They need a shot of joy!"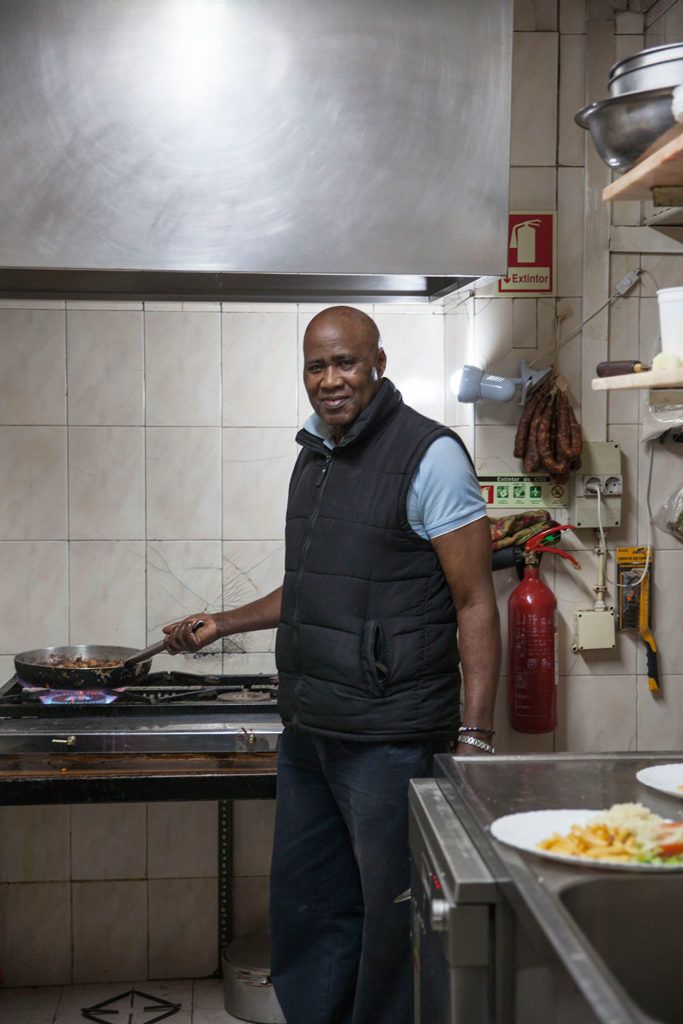 Live music plays in his restaurant, and more often than not, diners can't resist dancing. Tambarina is in the Rua Poço dos Negros neighborhood, where all African migrants from the former Portuguese colonies once arrived. The name refers to where slaves' bodies were dumped centuries ago, Africans who worked in Portuguese households; an uncomfortable truth in Portuguese history to be swallowed with a strong shot of home-made grogue, a Cabo Verdean specialty. Domingos keeps his prices affordable, like any other tasca. Because everyone must be able to eat.