In July 2018, Australian-born interior designer, Katie O'Brien, started a journey for a more plastic-free existence. Horrified at the amount of single-use plastic in her beloved new home, Tokyo, she committed to Plastic Free July.

The outcome was much more than a month of environmental awareness and change, but a transformative experience of self-discovery, community solidarity, and an ongoing determination to reduce her own plastic waste and encourage others to do the same. She posts about this on her Instagram, Eco de Iko.

Katie shares her top tips for avoiding plastic in Japan, whether you're visiting temporarily, or a resident.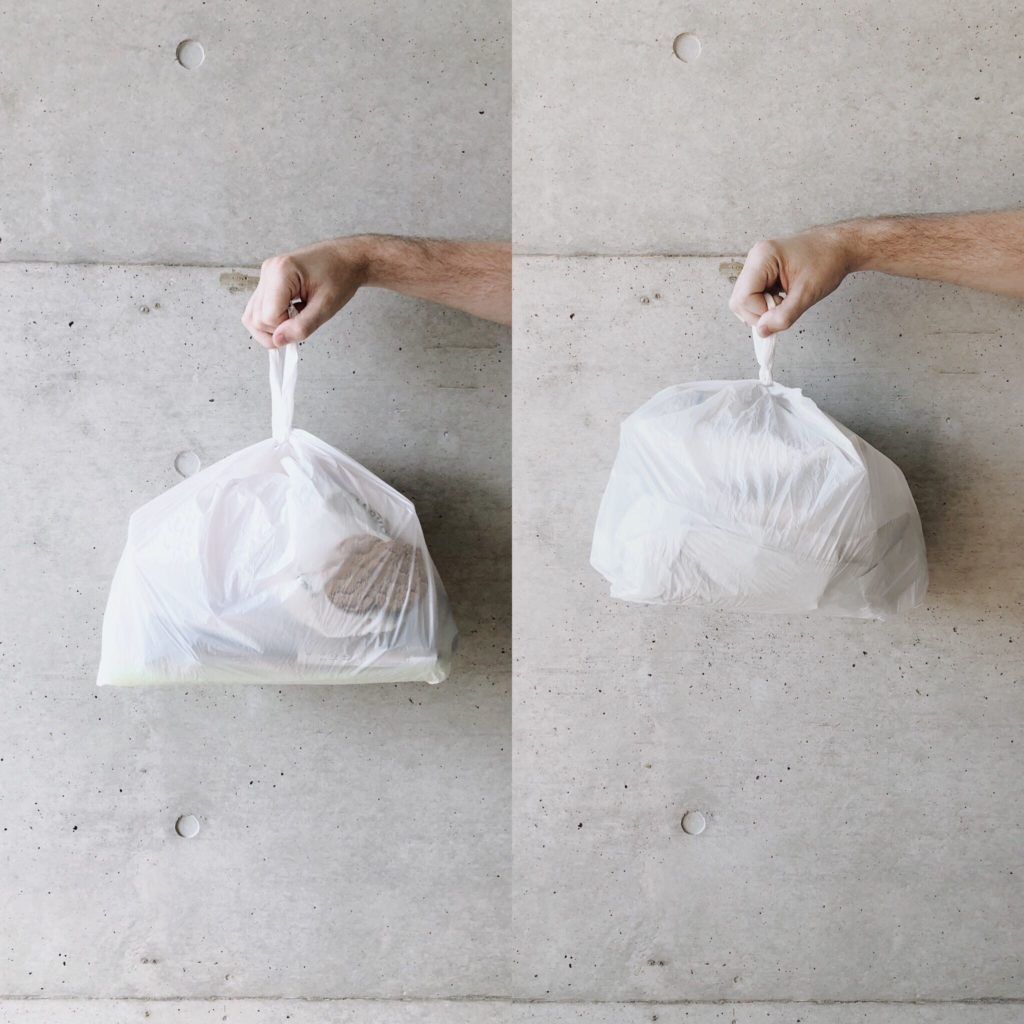 Make your own zero-waste starter kit from things at home.
You don't have to go out and spend money on new items just raid your kitchen. Grab a spare tote bag, water bottle, cutlery, coffee mug and you are good to go. If you want new items L Breath in Tokyo stock lots of camping cutlery sets & Starbucks sells reusable coffee mugs. If you are after something a little different, Rivers are a great Japanese online store with really cool coffee merchandise and No Plastic Japan in Tokyo sell fantastic metal straws. If metal straws aren't your thing, try Wara Straws, made from the natural straws of rice plants.
Start small by eliminating one plastic item.
If you try to eliminate everything in one go it will be too hard and give up which we don't want. Start with taking your reusable bag everywhere, refusing plastic bags by saying "Fukuro kekko desu" (no bag, thanks) and once you have mastered this, move onto eliminating coffee cups, plastic bottles, and straws.
Download the MY MIZU app
Japan's first water refill app, MY MIZU, helps you access free water refill points across Tokyo, greater Japan and soon the world. You will never have to buy plastic water bottles ever again, this app guides you to the nearest water fountain or eco-friendly café for you to fill up free of charge.
Find your local rice, tofu, noodle & miso shop and take your own containers to refill.
(Google this or ask a shop owner in the area who will know everything). The people who own these stores are usually old Grandma and Grandpas who are supportive of re-use as it harks back to their youth. And this is a great way to connect with your local community and meet your neighbors.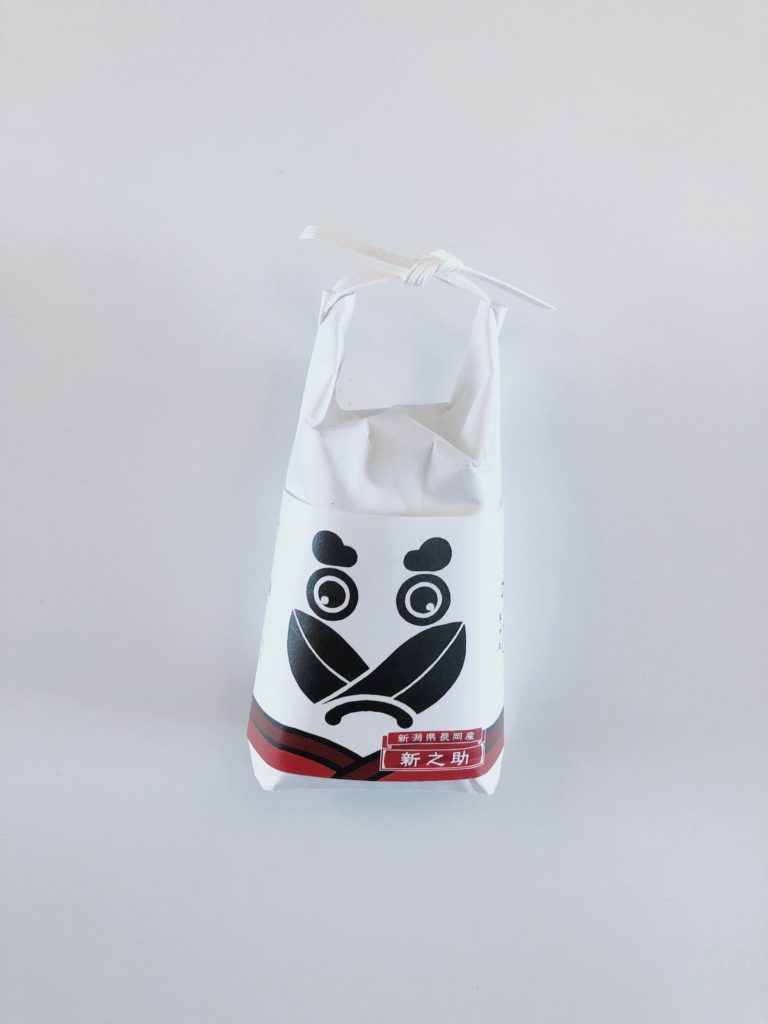 Find your local farmers market and buy plastic-free.
Yes, the produce is sometimes more expensive but the majority of this is grown locally meaning it's seasonal, often organic or pesticide-free PLUS farmers markets are a great way to socialize! Farmers Market @ UNU happens every Saturday / Sunday and they combine produce markets with flea markets, coffee festivals, music events & zero waste pop-ups on a rotating basis.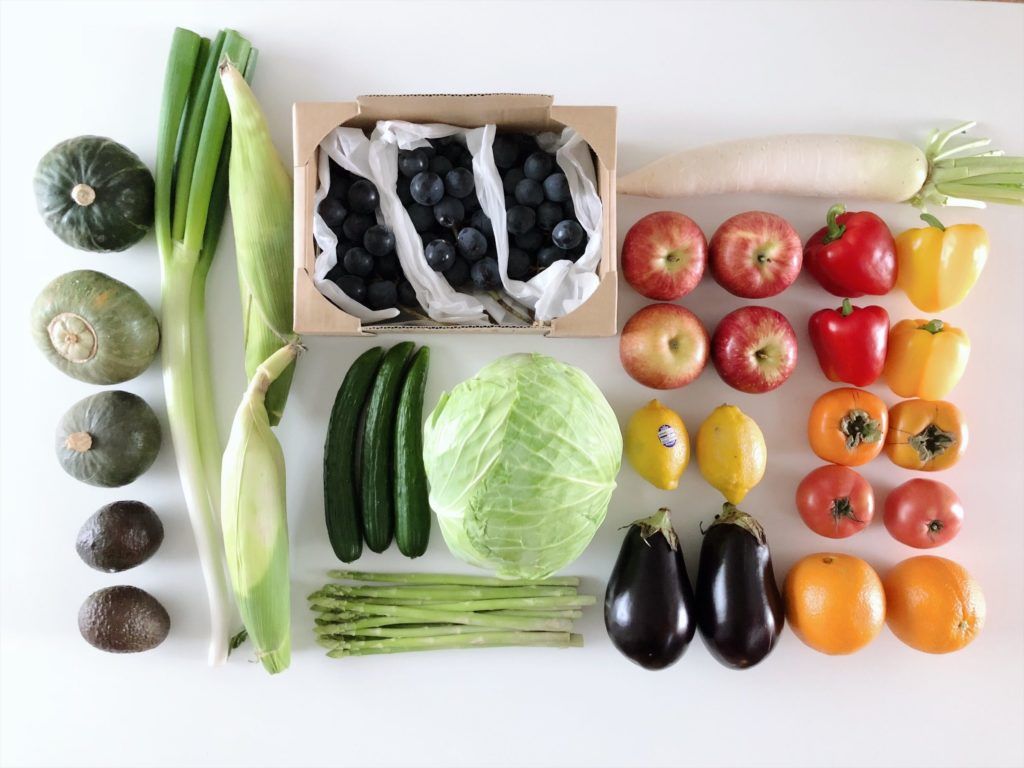 Change the way you buy fresh produce.
Don't go to the supermarket with meal plans in place, instead, arrive and see what produce is plastic-free and only buy it. This way you build your weekly menu around what is available and avoid plastic-wrapped products. TIP: Go to larger supermarkets like LIFE, Precce & Maruetsu for more variety – don't expect the little konbini's to have anything plastic-free.
Sign up for a home delivery fresh produce box.
If you are time-poor and can't get to the Farmers Market every weekend, sign up for a home delivery fresh produce box. If the company uses plastic to wrap their products, email them and explain your plastic-free lifestyle and request they wrap the produce with paper/ newspaper instead. Japan-based companies Ome Farm, Nagano Naturally & Open Pantry all wrap in paper upon request.
Buy in bulk by purchasing dry goods.
Tokyo has Bio C Bon which stock a great dry goods section that you can purchase in the provided paper bags. Bulk Foods & Bulk Gear are two bulk stores in greater Tokyo that have great variety and 'Nue by Totoya' is a new trail zero waste store at Wonderland restaurant Yoyogi until the end of November with plans to go large scale if successful.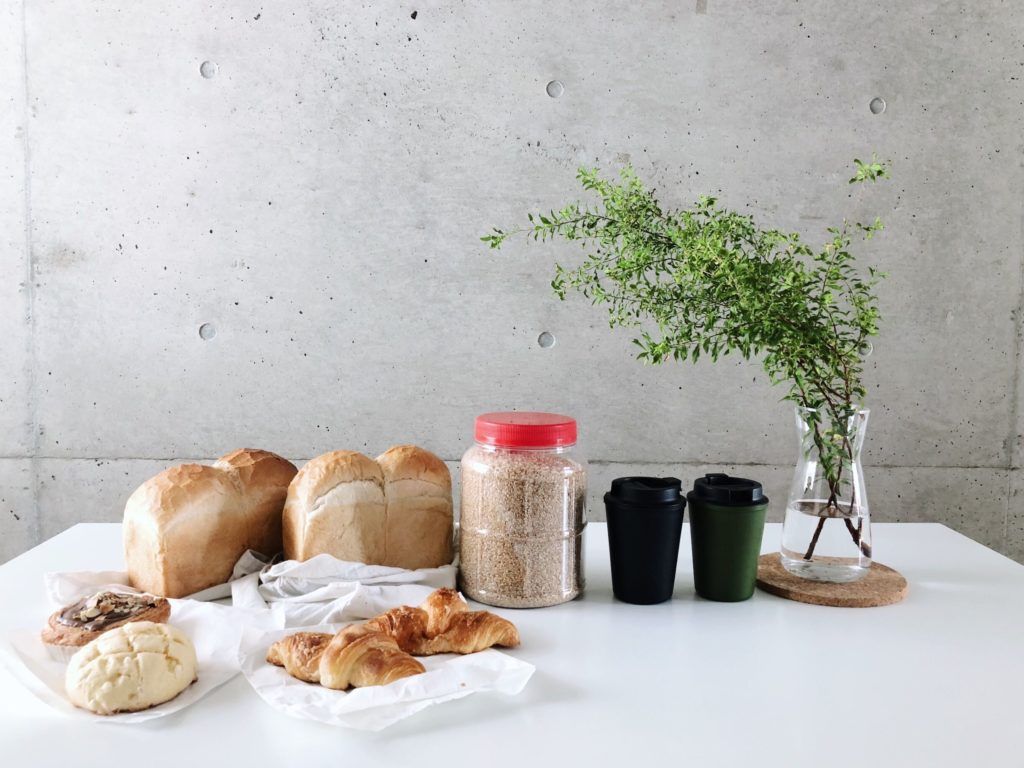 Embrace Bar Soap
Ditch the plastic hand & body wash and go old school with bar soap. Most bottled soaps are made up of 50% water – save money and the environment by buying cardboard / paper wrapped soap from your local chemist, beauty store or supermarket.
Switch to Shampoo & Conditioner bars.
New Zealand Brand Ethique recently launched their plastic-free, cruelty-free bar range at Cosme Kitchen in Japan. One shampoo bar can last up to one year saving you a tonne of money & lots of plastic bottles – plus it's better for your hair than all those nasty chemicals.
Read Bea Johnstons Book 'Zero Waste Home'.
Bea Johnston is the pioneer of the Zero Waste movement and her book is an amazing encyclopedia of how to easily live plastic-free with 100's of real-life hacks and tips.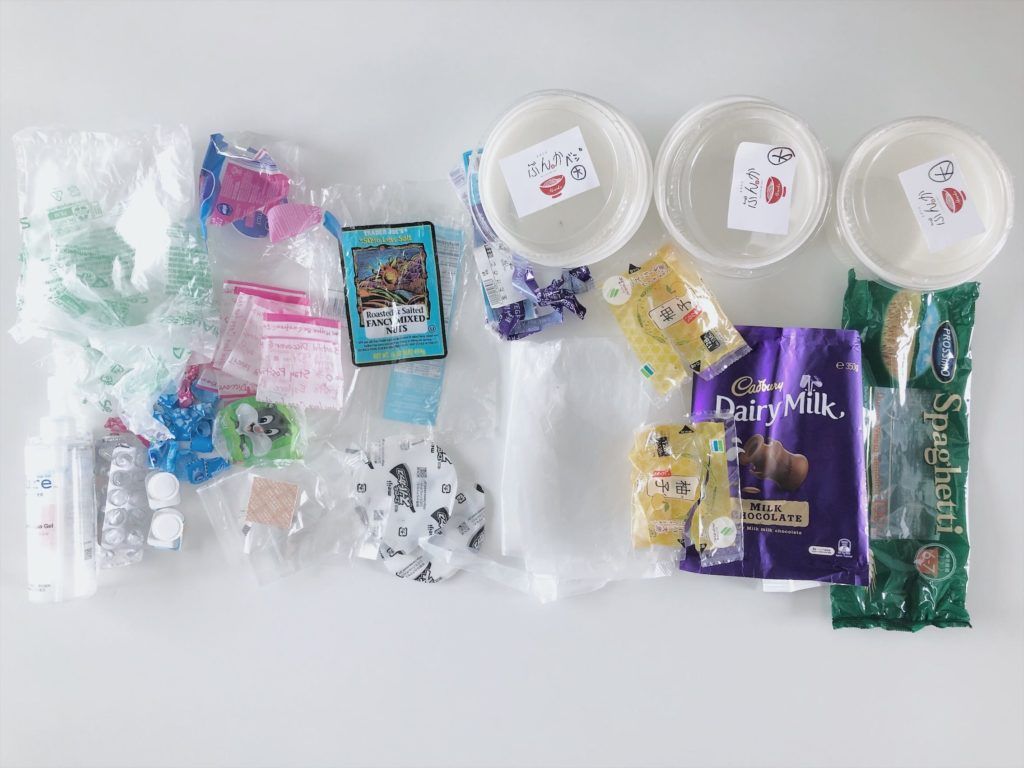 Collect your monthly plastic.
This sounds gross but trust me, it is the key to seeing how much plastic you use. Wash everything and store it, then at the end of the month tip it all on the ground and look at it – what you will see will shock you into action. The sheer quantity is confronting but it's also exciting as making this weekly amount smaller and smaller is highly addictive – like a game against yourself. I did this for an entire year and the reduction is amazing to witness – you can see my progress via Instagram.
Find your ECO Community online and make friends.
Instagram is a great place to meet likeminded eco nerds and a brilliant platform to share your failures, struggles and wins with, plus you get so many tips from others. Sustainable living Tokyo, Social Innovation Japan and Easy Green Group are three brilliant communities to be part of in Japan.

If you liked this article, please consider supporting APPETITE. Your donation will go towards project costs and paying creatives. One-off donations start from $5 via Buy Me a Coffee.