Photos by Mirai no Hyakusho
Mirai no Hyakusho (Ways We Work) is a new podcast created by our friends, which presents alternative lifestyles, bridging urban and rural, and rethinking life in community with human and nature. Each program introduces an individual working in agricultural communities throughout Japan.
To accompany their podcast episodes, available for listening on Spotify and Anchor.fm, we are publishing three articles in English to summarize the fascinating conversations they share in Japanese, with three innovative individuals living in rural Japan.
---
EPISODE 2: Connecting local food with a small city with Yoshinori Yamamoto of MECIMO

*Please note all translated quotes are paraphrased.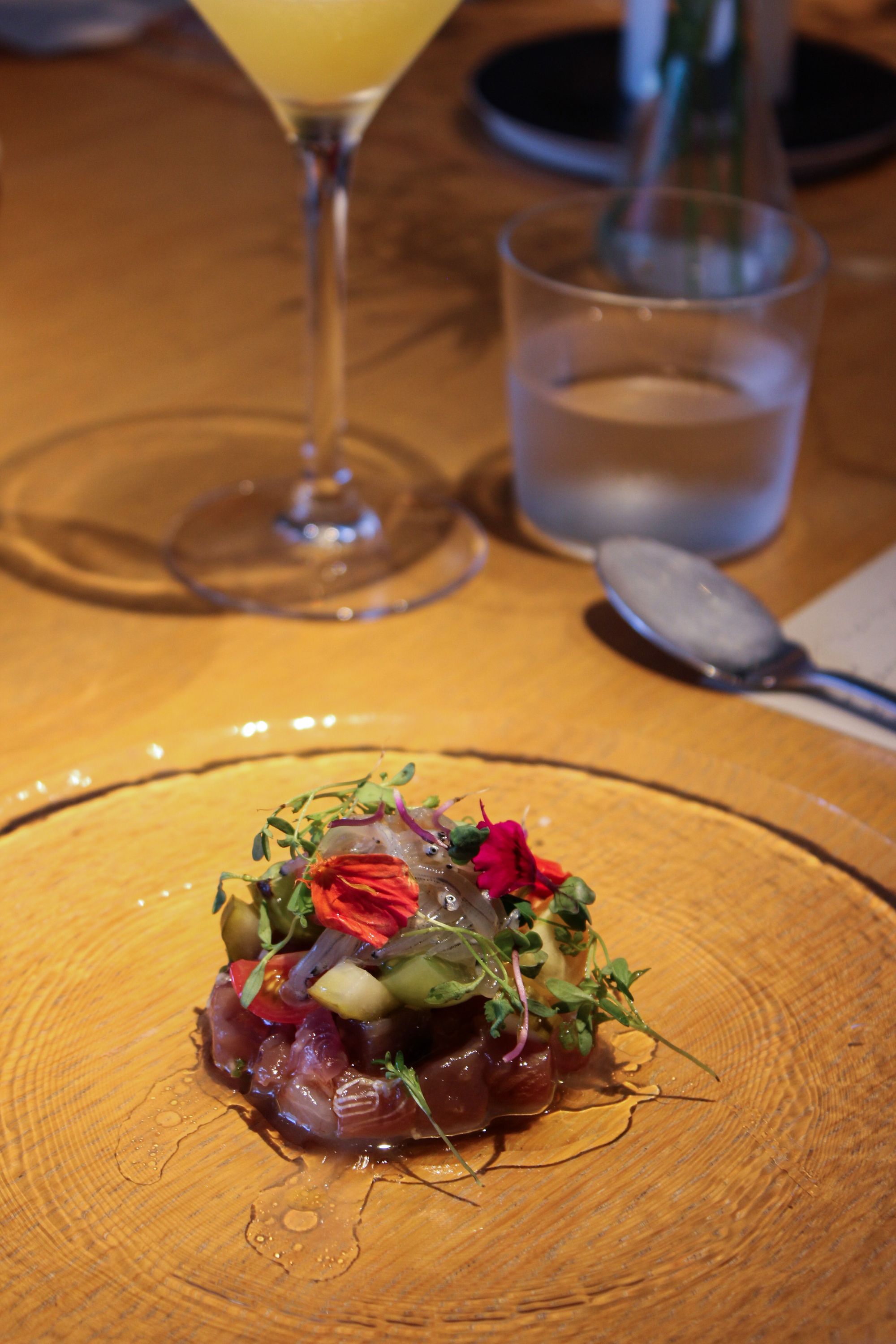 Odawara is only an hour away from Tokyo, but can feel like an entirely different country. Located south-west, just beyond Yokohama in Kanagawa prefecture, Odawara is well-known for its proximity to the ocean — meaning good fish and good waves.
Yoshinori Yamamoto, sommelier at French restaurant MECIMO, grew up here. Although the restaurant sits right by the sea in the heart of Odawara, Yoshinori's hometown is amongst more mountainous terrain, surrounded by rivers and forests. Despite specialising in French cuisine, MECIMO is dedicated to celebrating the seasonal and local ingredients of Odawara. MECIMO is a French abbreviation — constructed by taking the first syllables of the French words  for sea, sky and mountain (Mer, Ciel, Montagne) — highlighting the definitive landscape of Odawara.
For surfers and chefs, being close to nature, and specifically being near the water is a luxury. Yoshinori's own relationship with surfing is interwoven with his relationship with food and wine. He surfed and worked, and worked to surf. Doing this for five years, Yoshinori worked part-time in the food and beverage industry in Japan and abroad, at anywhere from food stalls to ramen shops to the local Chinese restaurant. If he were to count all the venues he'd worked at, it would total up to a hundred.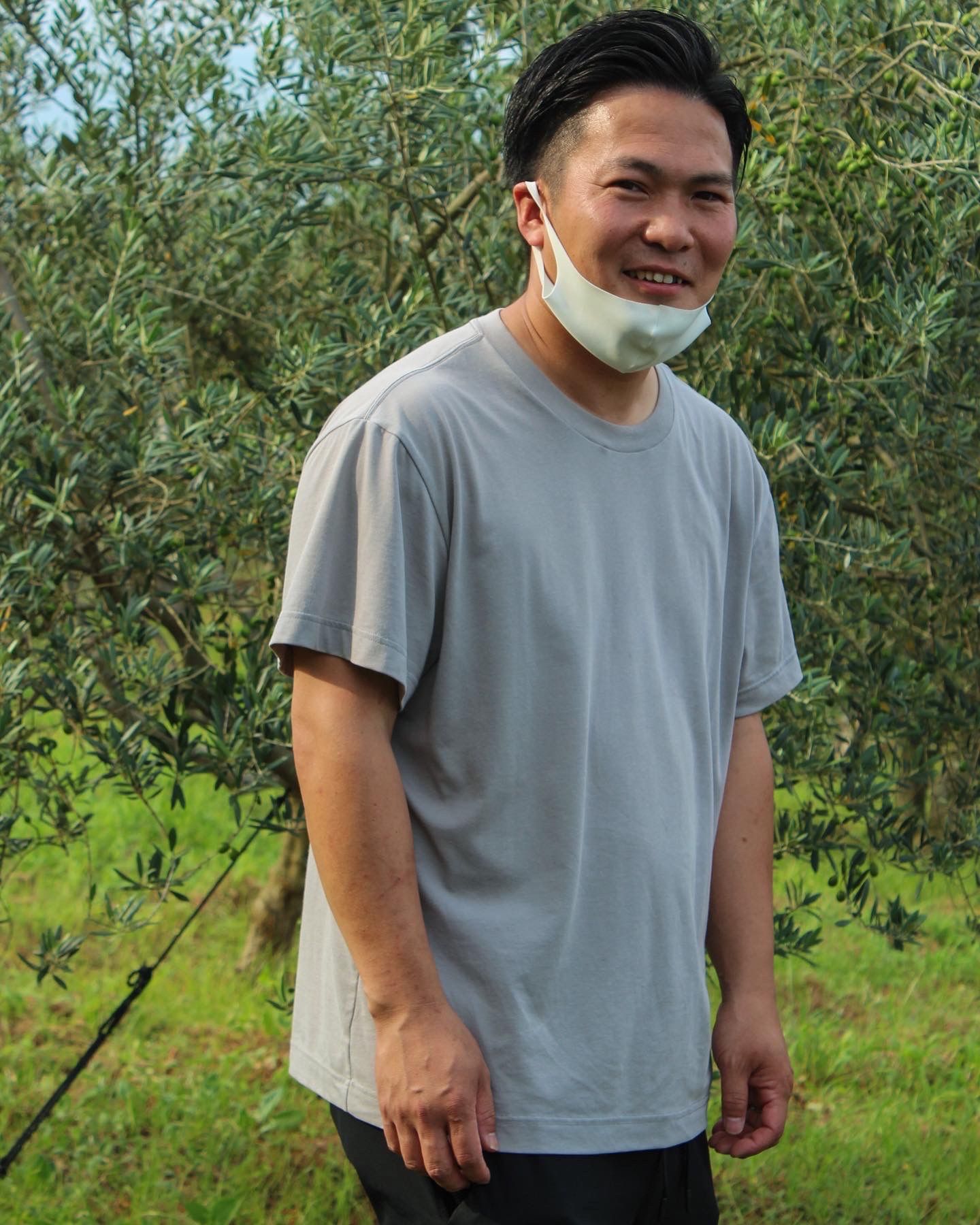 He began to take his relationship with food and drink more seriously, beginning to pursue his interest in wine at 25 — studying to attain a sommelier certification, and upon receiving, moving to France to work and make wine for two years. Retuning to Japan, he continued to work professionally in restaurants in Tokyo for three more years, before meeting Chef Kuzukubo (Chef at MECIMO) and finally talking about starting a restaurant together. After a year of long-distance planning between Tokyo and Osaka, the pair settled upon Odawara as their spot.
"Chefs and producers are equal."
While French restaurants, particularly in Tokyo, can feel formal and posh, MECIMO was going to be a place that felt more homely. "We want people to come and feel at home, like they're casually visiting a friend's place." Their concept is to celebrate seasonal and local Odawara produce, but they way Yoshinori describes it is far more humble. "It might sound cool but it's just simply that we can't get the same ingredients year-round. On some days we can't get the right fish, or some days rain might make some vegetables taste more watery. We hope to be as honest as possible, and it's part of the fun of running your own restaurant, and we want to share that with customers."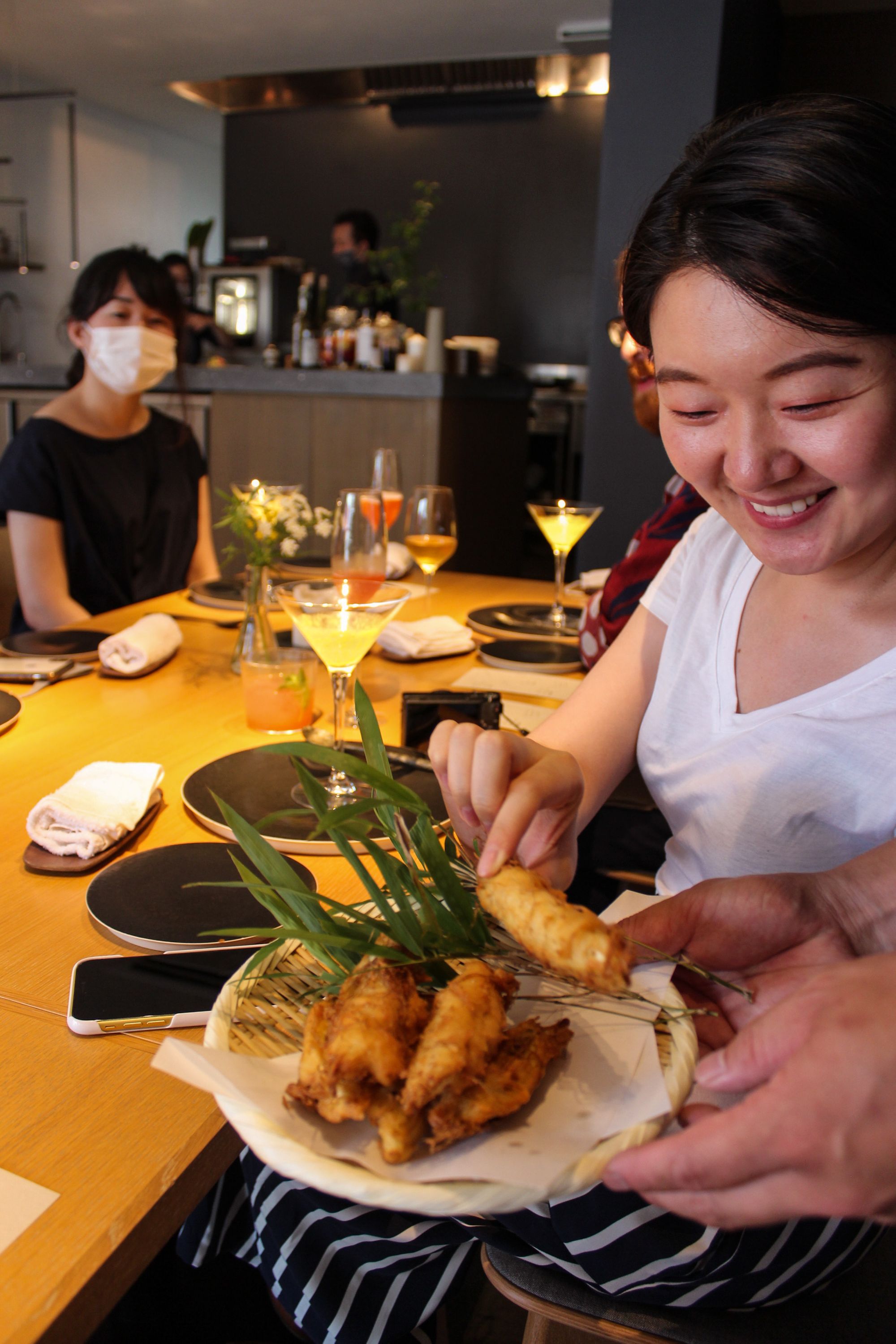 MECIMO seats up to 12 in total, each seat within intimate proximity of the kitchen. This inevitably means transparency with customers, as well as a chance to foster a closer relationship. Yoshinori met Kato-san, a local producer, first as a customer and then went to visit his farm. The two go forage mushrooms sometimes together around Mt. Fuji. "Chefs and producers are equal, it's important to have mutual trust. Chefs are not letting producers supply them, nor are producers letting chefs use their produce.
While farm-to-table is a common and intentional concept these days, MECIMO started out unconsciously building these relationships with its producers. According to Yoshinori, it wasn't a conscious decision to support local, as much as it was to source the best ingredients. "The fact that you can see the faces of your producers, you're not just eating but you can understand how or why they grow something. That's the difference."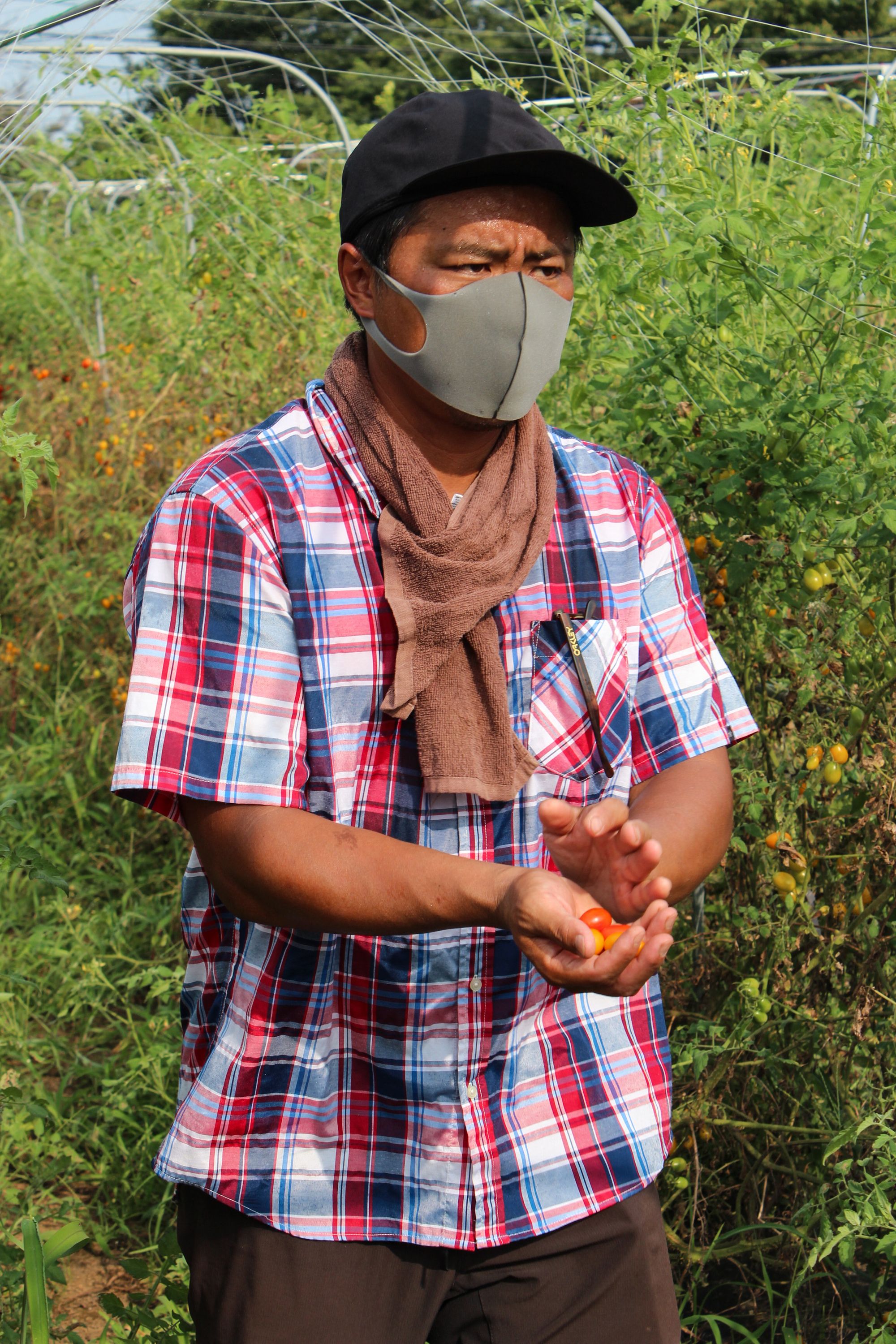 "Ingredients are everything."
It is no surprise that each season is and will be different, and so naturally it should be no surprise that ingredients will taste different year to year. "I think that the future of agricultural production is understanding this, [consumers] seeing the faces of their producers and understanding why something is delicious."
Working closely with one particular wine producer in France, Yoshinori came to understand the great amount of intentionality that goes into growing a food and thus the great contribution that the ingredient quality has on the production of a food. No matter the volume or profit that is gained, the bottom line is to make good food. "Ingredients are everything... even as a chef, as long as you have great ingredients, there's really not much for you to do. Ingredients are everything.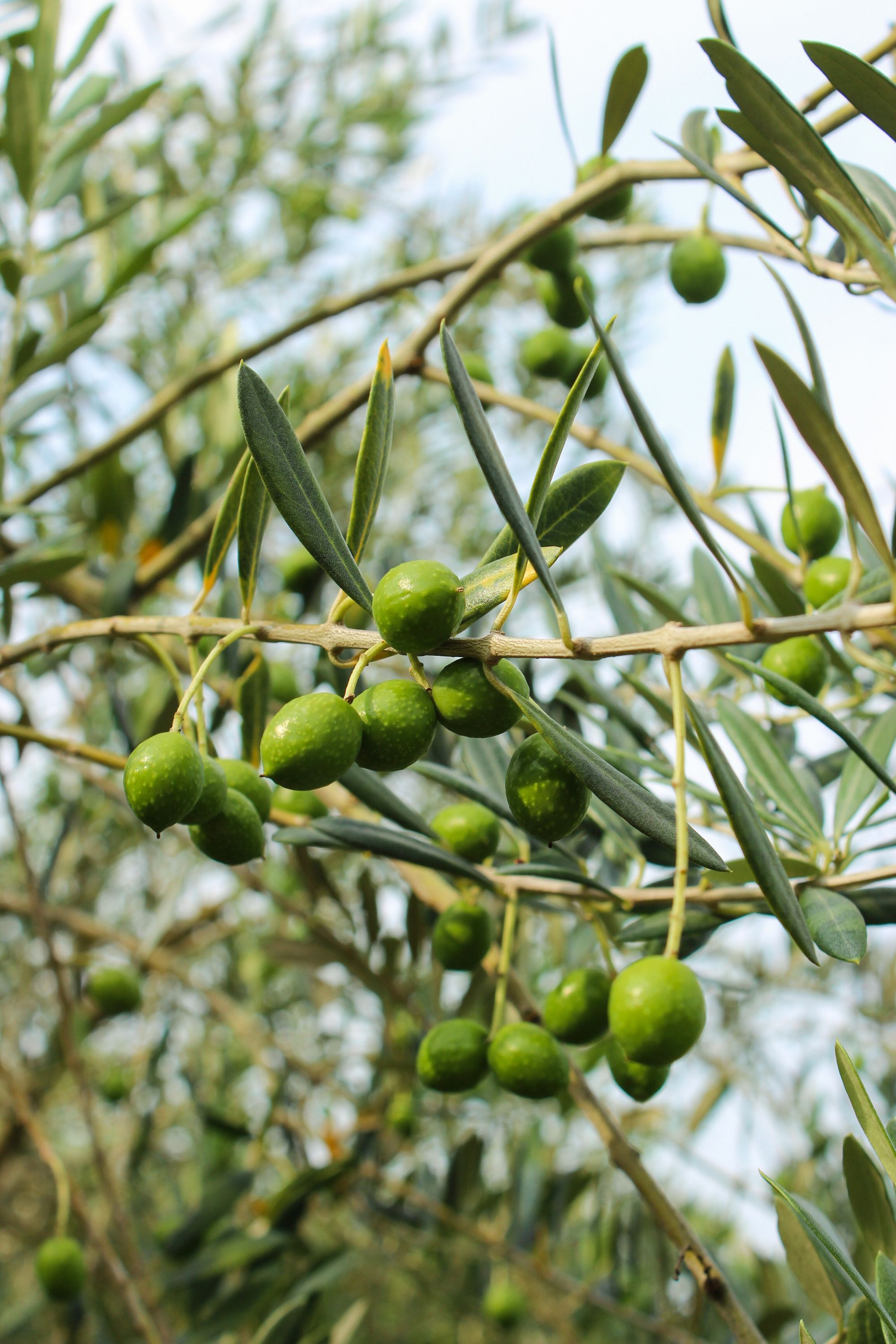 In the same vein, one can consider the chef and the sommelier's job to be combining or collaborating these already superb parts to create something new. Yoshinori speaks about one particular dish, a coffee-foie gras macaron, that is a collaboration of two high quality ingredients of local producers. For the coffee, MECIMO uses beans roasted by Suzua Coffee, a family-owned local roaster now in its third generation using a one-of-a-king roasting machine. And for the foie-gras, MECIMO uses Amagi Shamo (a type of gamecock) raised in Izu by a producer called Horie-san. The fattiness of the liver, the sweetness of the macaron, and the aroma and bitterness of the coffee make for a sensational combination that depends heavily on having high quality ingredients.
"It's important for one another [chefs and producers] to keep making good things, to connect each others environment and trust each other."
While support local is a phrase that has been emphasized even more strongly with restaurants and producers struggling to survive amidst the global pandemic, Yoshinori notes that this phrase is important always. "It's important for one another [chefs and producers] to keep making good things, to connect each others environment and trust each other [to support]." If producers can't be supported during tough times, we cannot expect them to have the freedom to produce freely, vice versa. Yoshinori's point is clear — it's important to allow demand to be conscious of supply, otherwise there's simply no room for just demand.
His advice for those seeking to open a business in the country?
"Don't waver and keep on." The motivation and energy emitted within the city is totally different to that of the country, however the power of conformity is ever-present. It is likely that you forget what you originally set out to do when you're plunged into a different environment, and feel the need to bend and conform to the things around you. "Remember what it is you are thinking about now and head straight for it."
---
Ways We Work Project Staff
Akane Bessho (Host)
Anna Jensen
Lenka Brindzová
Yutong Wang
Jack Lichten
Music
FUYUSO
Gaku Yonekura/piano
Norimasa Sakanoshita/guitar
Bobby Adriel Moses/violin
Financial Support
Fukunaga Mayumi Research Lab
---
If you liked this article, please consider supporting APPETITE. Your donation will go towards project costs and paying creatives. One-off donations start from $5 via Buy Me a Coffee.