Words by Anna Grønkjær Jensen
Illustrations by Dean Aizawa
Engaru, a town in the northern part of Hokkaido, is home to a rich variety of heirloom beans. These beans have been passed on from generation to generation since cultivation of land began in Hokkaido in the 19th century. It is in Engaru where Kiyomi Hasegawa's bean story begins.
In 1926, Kiyomi's grandfather, Hasegawa-san, started collecting beans from small local farmers in Engaru to distribute them as a wholesale business. At the time, farming was still relatively new to this land. Until then, indigenous Ainu people had been living out of hunting and foraging for centuries before people from mainland Japan arrived with their farming agenda.
Traditionally, women were in charge of the household which included cultivating the necessary crops to nurture the lives of their families. It was from these women that Hasegawa-san collected the beans for his business.
About 80 years after her grandfather established Beniya Hasegawa Shoten,  Kiyomi is continuing the family business, shaping it with her passion to preserve biodiversity.
'Monoculture drains the soil for nutrients and makes for a fragile ecosystem. This is one of the reasons why diversity is important, to care for healthy soil,' says Kiyomi.
Kiyomi gathers heirloom beans from all around Japan and cultivates them in collaboration with organic farmers in Hokkaido. She engages with women who have inherited beans from their ancestors, cultivating them as they have been since many years ago.
This pursuit of biodiversity has taken Kiyomi to Latin America, the Middle East, Africa, Europe, and Asia to understand the indigenous cultures from which these heirloom varieties originate. Even though both kidney beans, azuki beans, and soybeans have a long history in Japan they have roots in other parts of the world. What Kiyomi finds fascinating about these beans is their historical background as well as their rich flavors and fantastic natural abilities. Each bean carries stories from ancient times and the technology to produce nutrition through the collaboration between sun, water, soil, and seed.
'In Mexico they plant corn and beans together. Corn needs nitrogen and bean plants bind nitrogen in the soil. This is a fruitful match,' says Kiyomi.
If we treat beans with care, respecting this ecological wonder and paying attention all the way from soil to the table and back to soil, they will care generously for us.
Some of the Hasegawa's favorite heritage bean varieties:
Panda Mame パンダ豆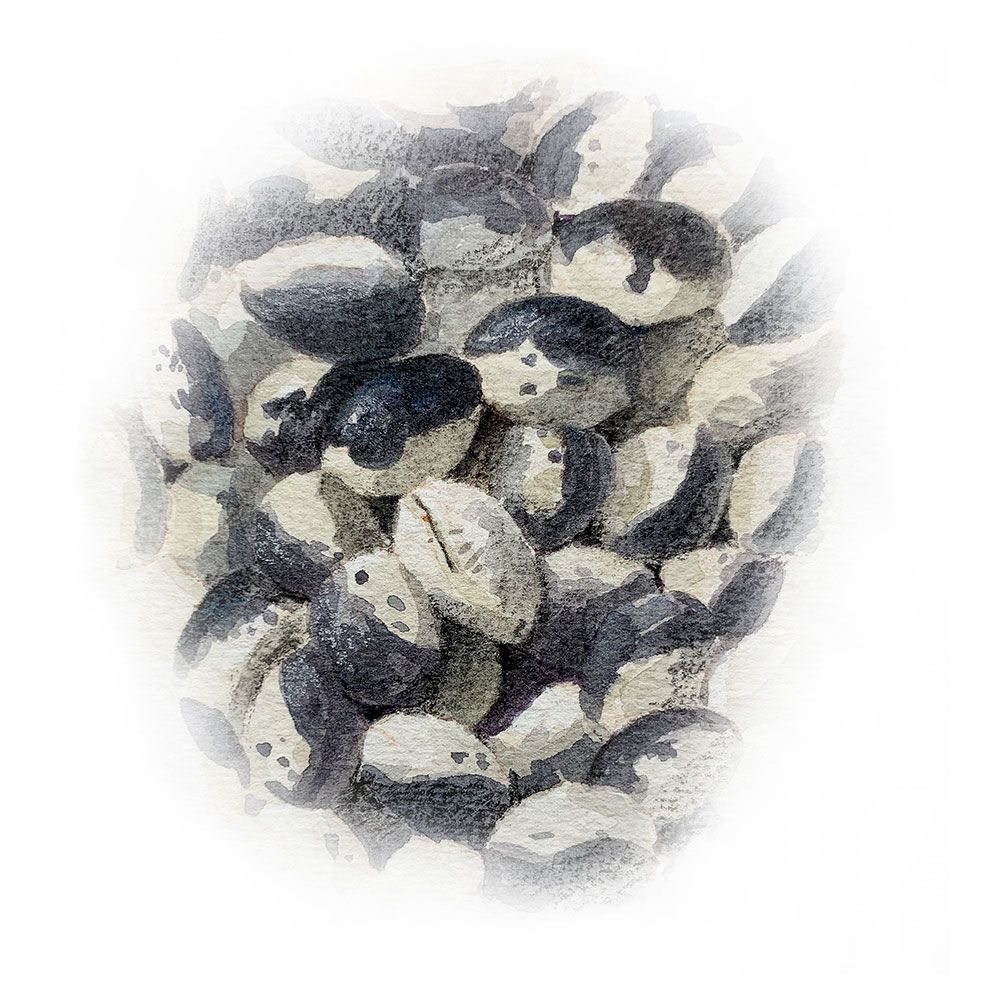 Panda Mame is beautifully dressed up in black and white. The texture is soft and fluffy – with just a sprinkle of salt it's fragrance is delightful. Panda mame is said to nurture women's longevity in the rural areas where they serve as a staple crop.
Kuri-ingen mame 栗いんげん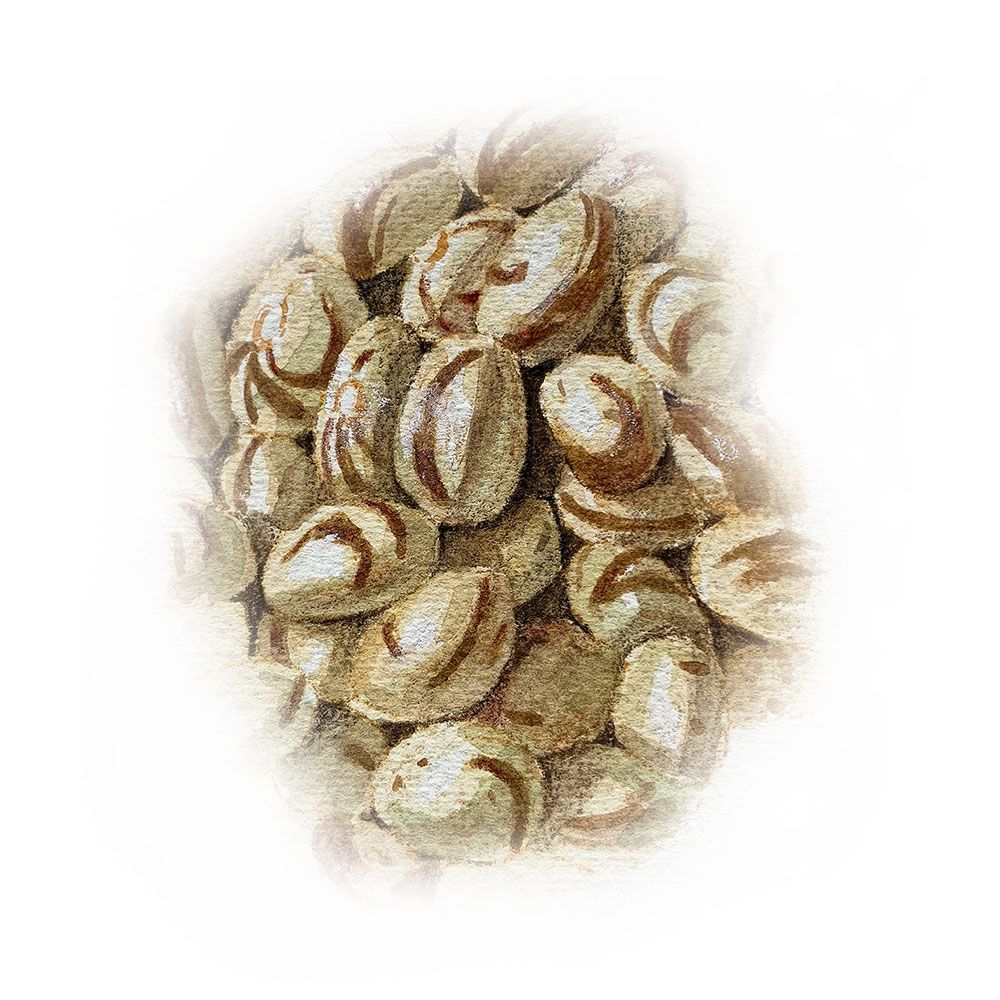 Kuri-ingen Mame also goes by the humble name, 'side-dish bean'. It has been eaten dressed in vinegar or miso as a side dish for rice. This is a bean with a fragrance similar to a pea. 'Mame' means bean, 'ingen' is a family within the bean species, and 'kuri' is a variety within the 'ingen' family. Kuri-ingen has become part of the Japanese food culture, whereas the bean itself is said to originate from west Africa.
Kura-kake mame 鞍掛豆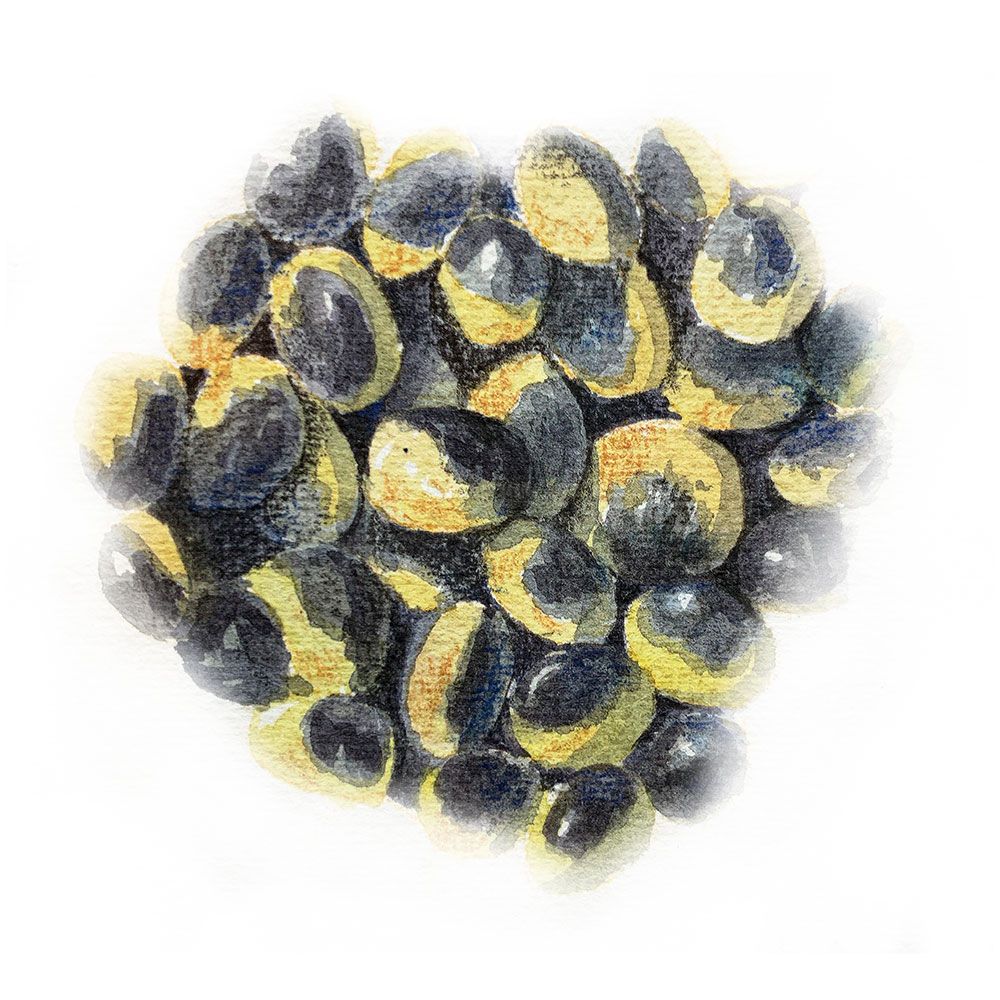 Kura-kake mame means saddle bean. The meeting between green and black resembles the one of human legs sitting on a horse saddle. The texture is gently crunchy if boiled with delicate attention. Kura-kake's flavor is rich, which is a common attribute for soybeans therefore also known as 'hatake no niku' meaning 'meat from the field'. For years it has been a tradition to match kura-kake mame with kazunoko (herring roe) for osechi, the Japanese New Year feast.
Red soybean 赤大豆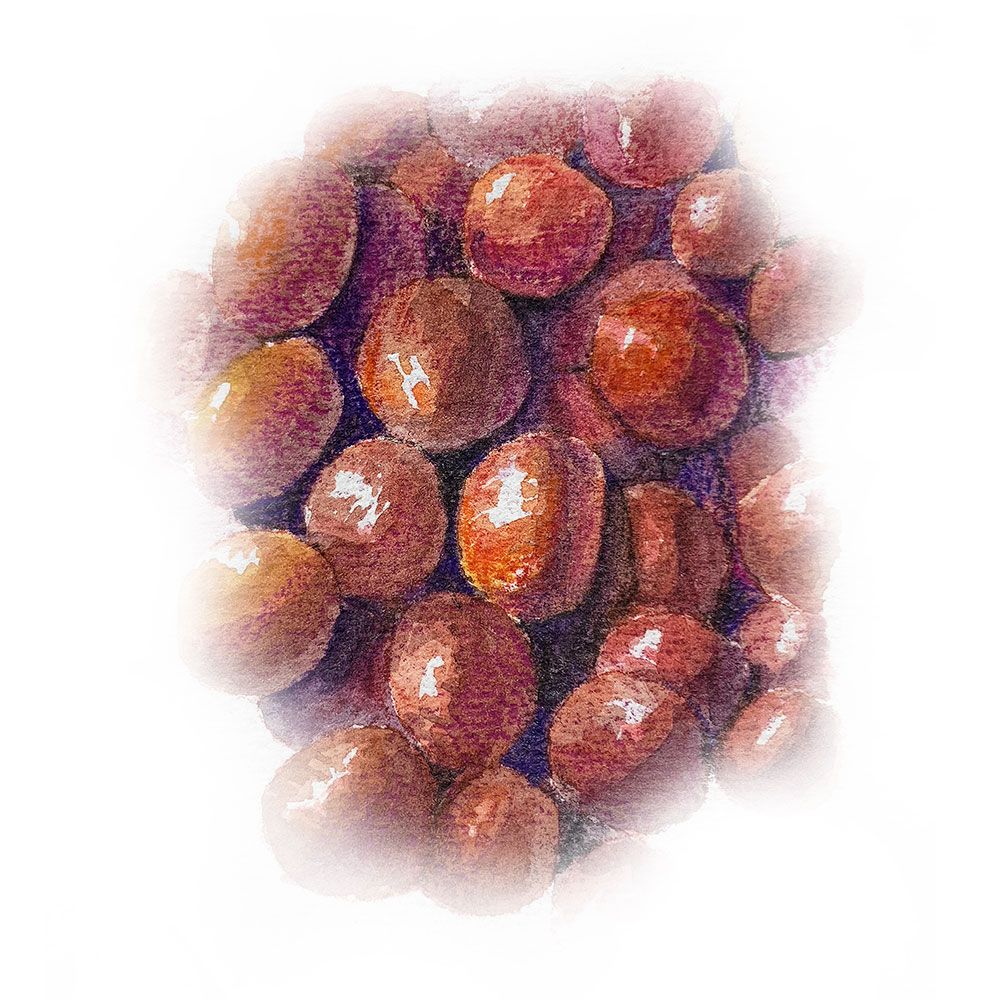 Red soybean is characterized by its deep red color translating into a rich slightly sweet flavor. It makes for pale pink tofu and soy milk. Since the bean coat is red and contains polyphenols, it has a high nutritional value. Toast it and receive its warm roasted fragrance.
Nakate shirohana mame 中生白花豆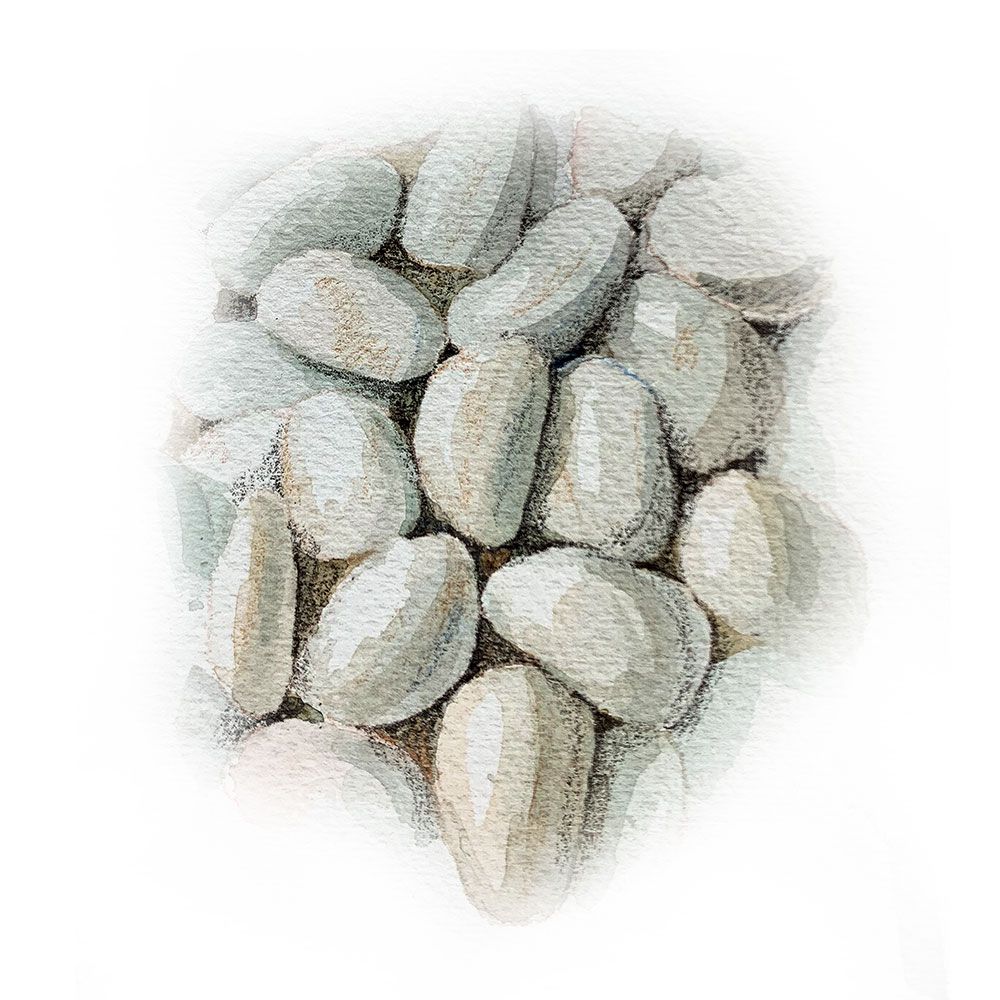 Nakate shirohana mame is big and white, soft and creamy like a chestnut. A native variety a little smaller than the regular shirohana mame illustrating the delicate difference between varieties.
If you liked this article, please consider supporting APPETITE. Your donation will go towards project costs and paying creatives. One-off donations start from $5 via Buy Me a Coffee.