By Natalia Ramos
Botana is a compilation of still life compositions portraying ingredients found in Mercado de San Juan, one of the oldest and most traditional markets in Mexico City. The market is known to be a place where you can find exotic and prehispanic ingredients like crocodile meat and insects. Botana exalts the beauty of ordinary meals and ingredients through balance, equilibrium and a playful approach to the endless possibilities of arranging and rearranging the different pieces.

Through the decontextualization of ingredients and objects related to the ritual of eating, I want to create still life compositions that are soothing and, at the same time, change the visual values of the objects and food we are used to seeing in a specific way.
Chicharron
Chicharron (crisp pork rind) is a very popular snack, normally sold in bite-sized pieces. I found a place where they sell massive pieces of pork rind. It's lightweight, crunchy, and – like most foods in Mexico – you season it with chili sauce and lemon juice.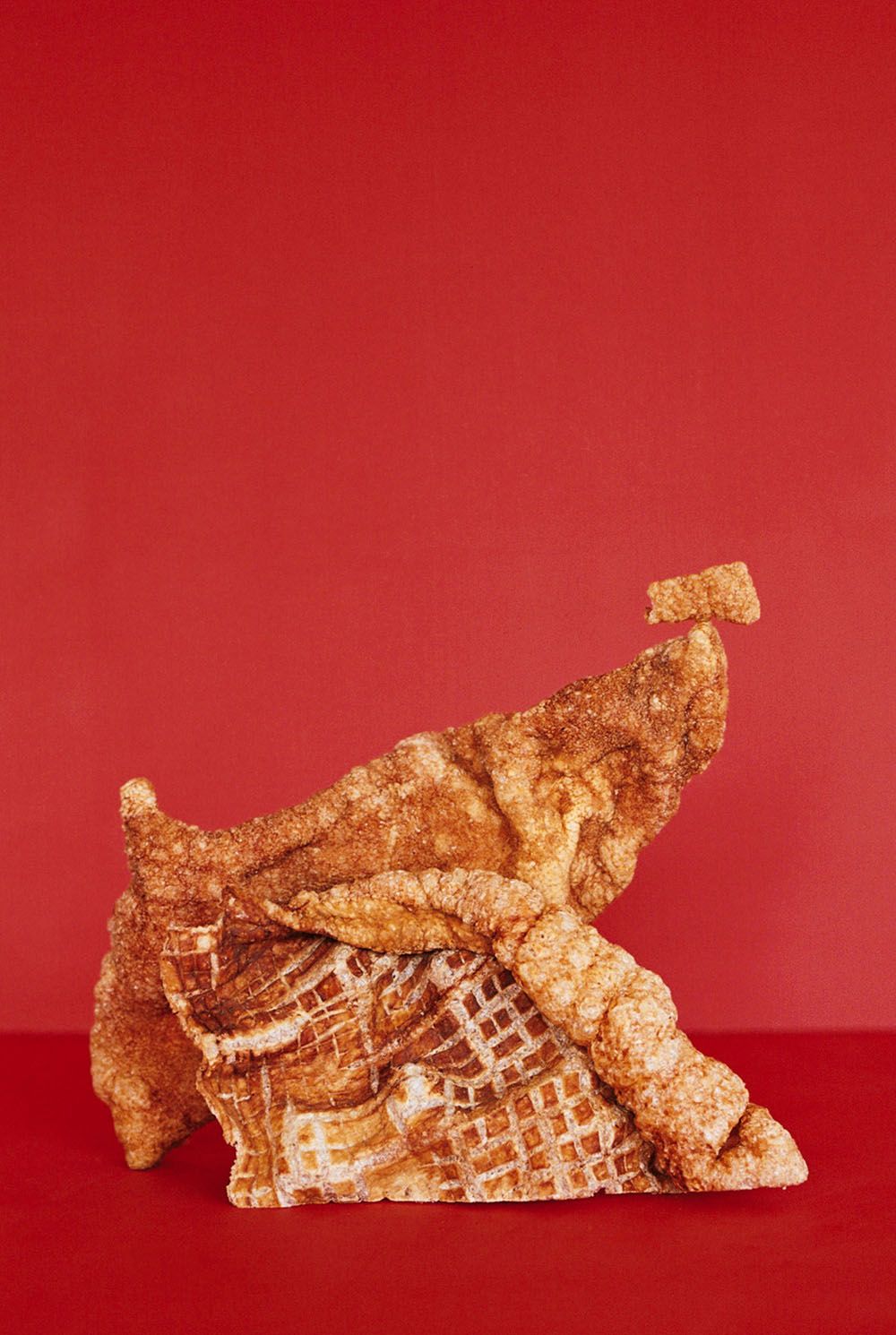 Gelatinas
These jelly cakes are from the Panadería Ideal in the historical center of Mexico City. On the first floor, they have cakes, cookies, bread, and jelly. On the second floor, there is a cake museum where you can find inspiration for quinceañera (15th birthday for girls) and wedding cakes.  It's a surreal place.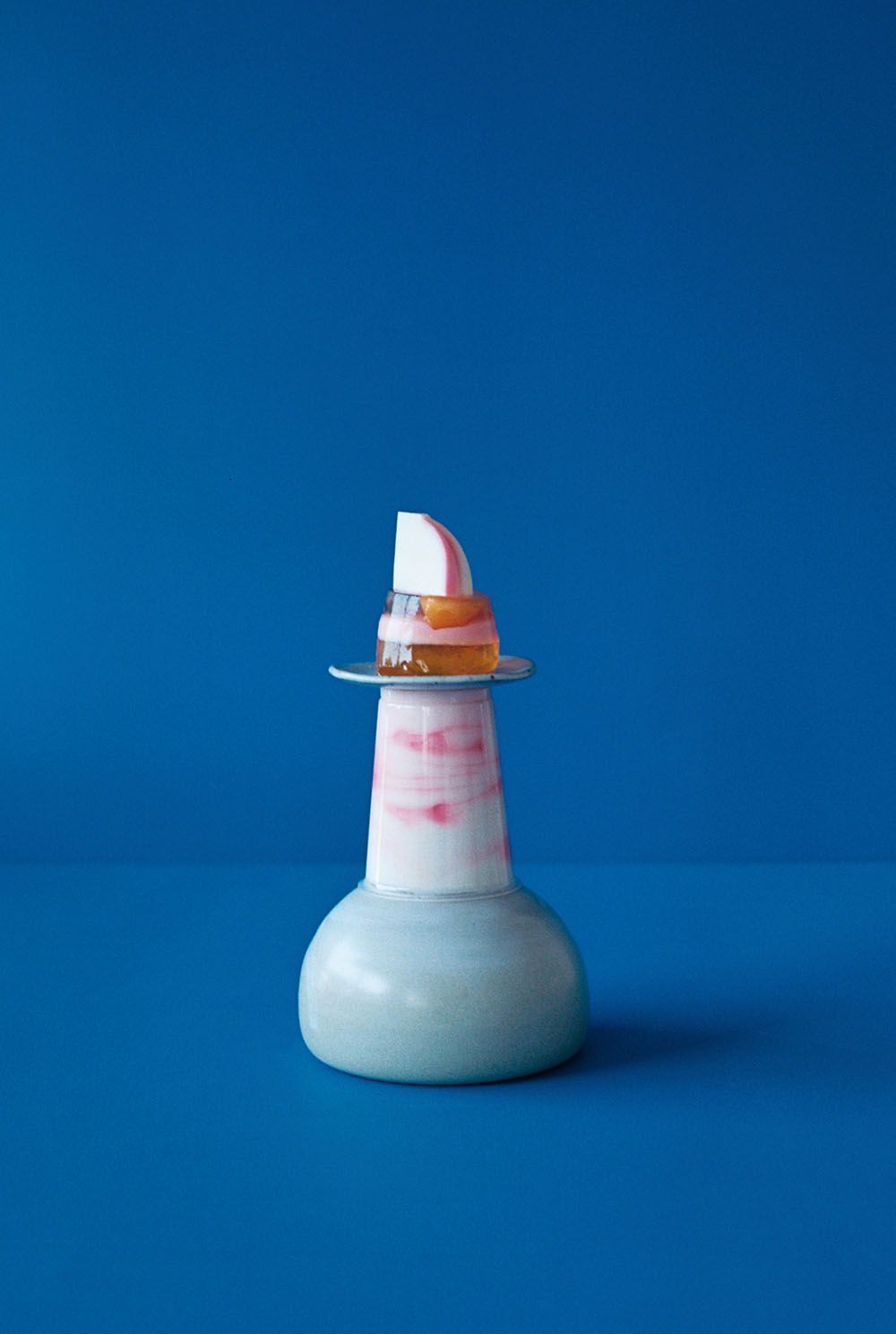 Bread
All of this bread comes from Rosetta, an amazing bakery in Mexico City. Elena Reygadas, one of the most renowned chefs in Mexico, is the owner.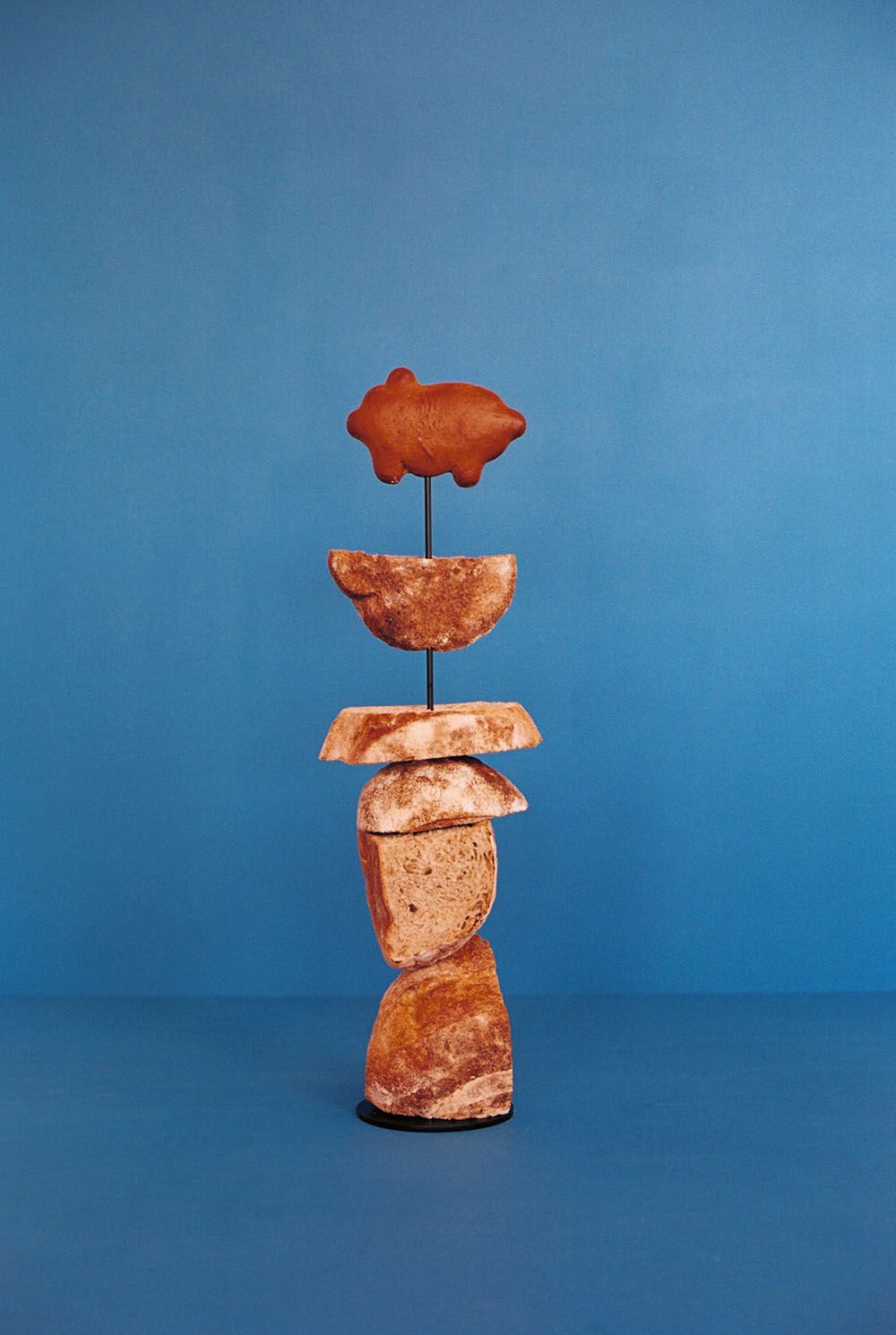 Fiber sponge
I bought this plant because of its smell, it was so wonderful. I told the lady I was going to make tea out of it and she told me I was crazy – apparently the plant is hallucinogenic and very dangerous to consume. She recommended instead to cut off some leaves each day and put them under my pillow.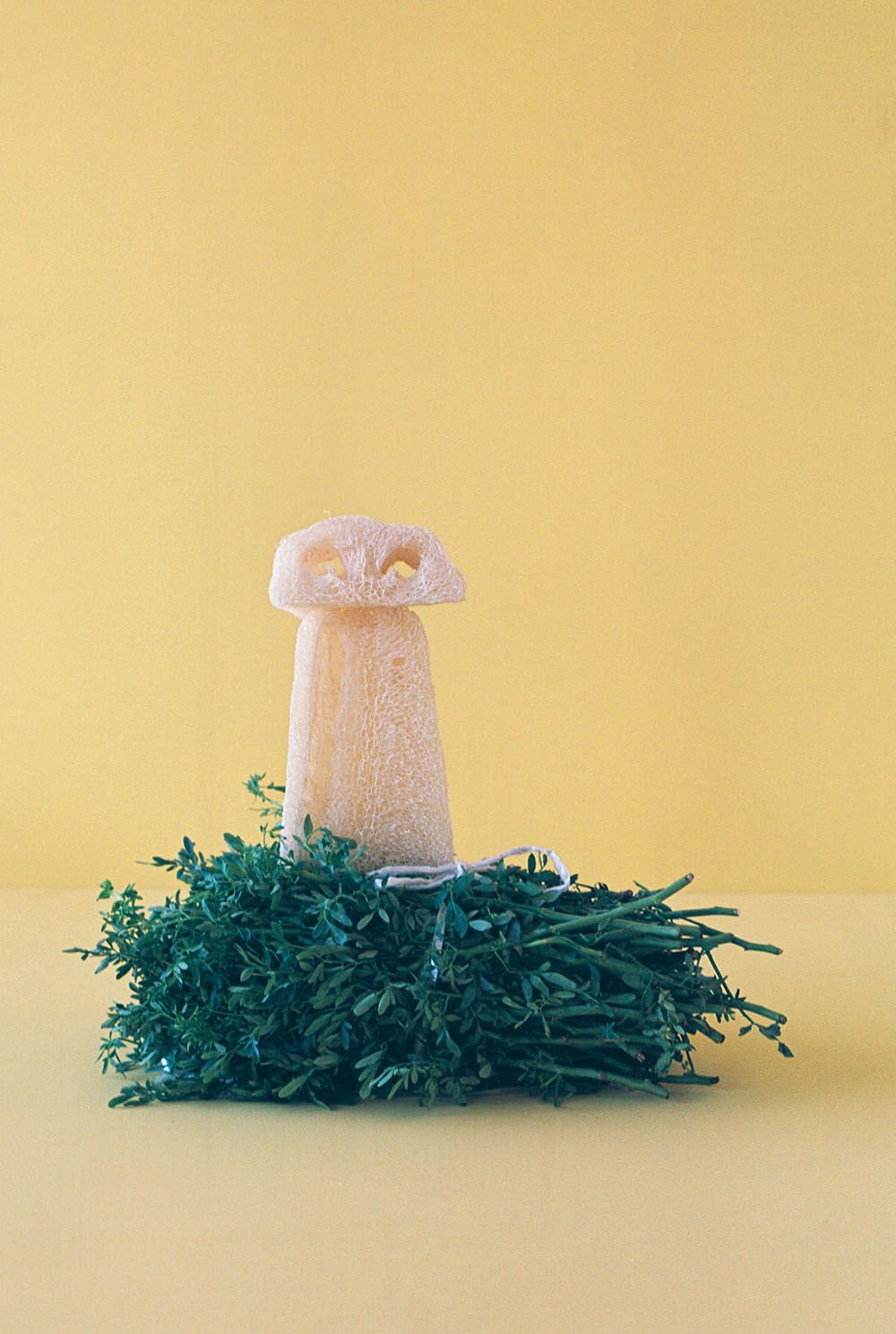 Mixiote leaf
This beautiful leaf is detached from the stalk of the maguey plant. It has been used since prehispanic times to prepare a dish in which the leaf wraps around a stew made out of meat, chiles, and herbs.