Words by Laura Price
Images by Anna Cornish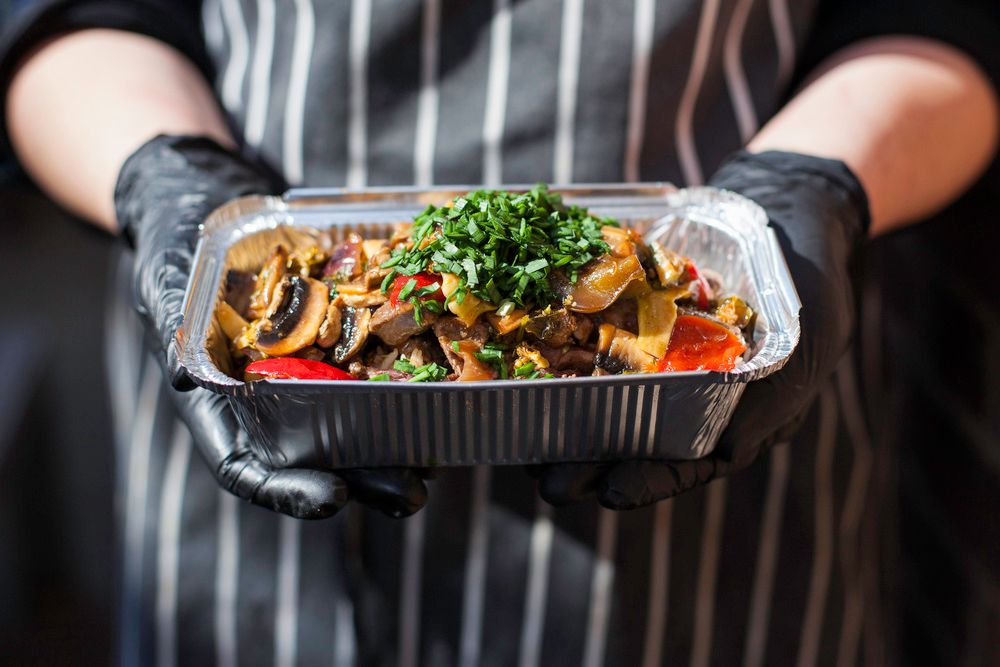 To many of us, the words 'breakfast,' 'lunch' and 'dinner' signify a beginning, a middle and an end. More than just markers to break up the day, these meals allow us to replenish and re-energize as we go about our tasks. But when life loses structure, these simple words can lose their meaning. For those who live on the streets or have lost their jobs, there is no rushed breakfast before the commute, no gobbled lunch with colleagues and no dinner around the table with loved ones. Regardless of terminology or time of day, for the homeless, a meal is a vital moment of nourishment – both physically and emotionally – that cannot be taken for granted.
"For our guests, defining things as 'breakfast' and 'lunch' is not really relevant because it's just the food they need to keep going," says Lauren Everet, head chef at The Soup Kitchen at the American International Church in London, which feeds the homeless, vulnerable, poor and elderly. "For a lot of people, breakfast means the first meal they've eaten since yesterday or god knows when."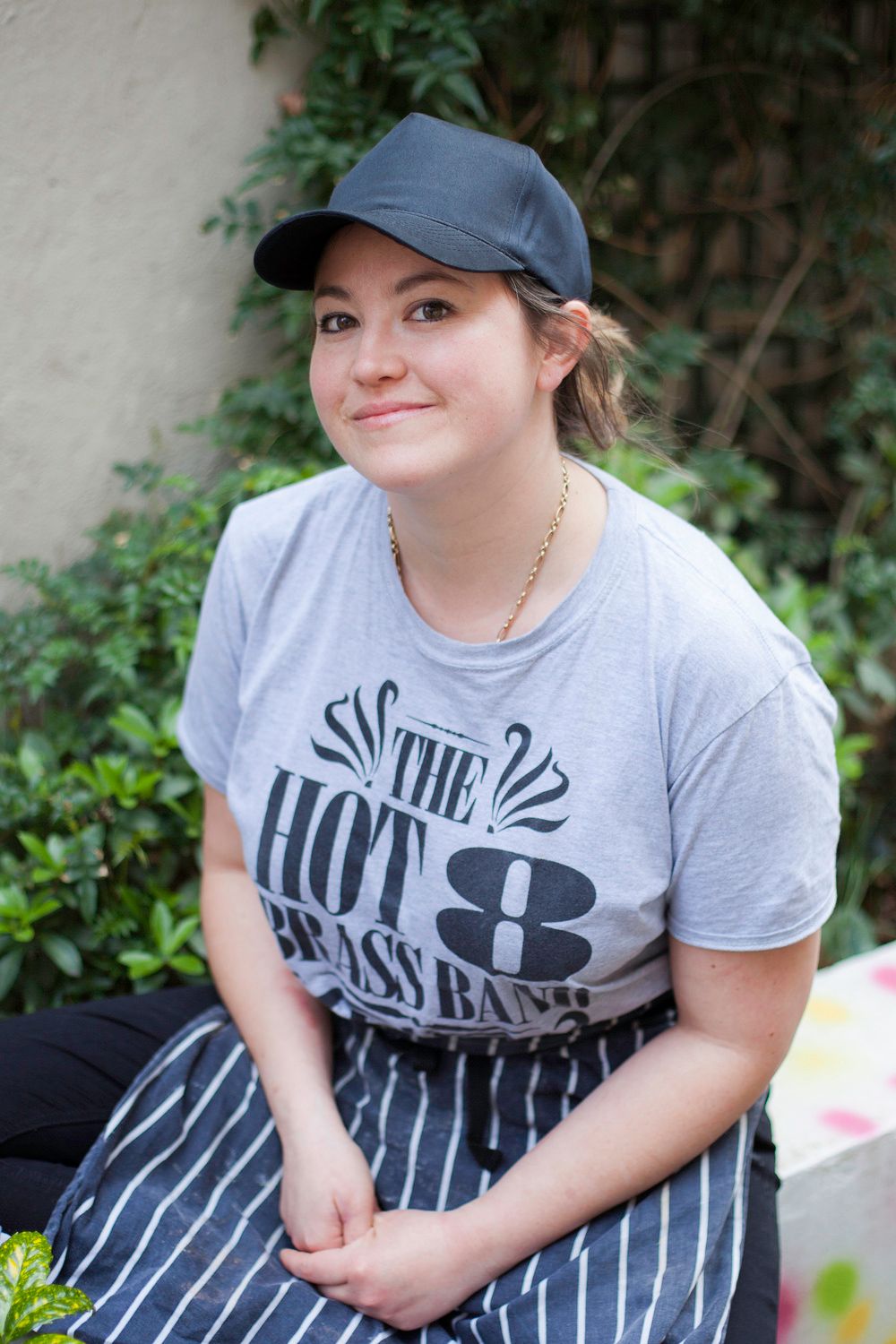 Located off the bustling Tottenham Court Road in central London, The Soup Kitchen opened in 1986 and provides hot meals six days a week and a sheltered area where guests can socialize over their meal. But since the city went into lockdown and many surrounding charities were forced to close due to the COVID-19 coronavirus pandemic, The Soup Kitchen has seen a huge increase in numbers and a more erratic supply of food and donations. The charity currently offers takeaway only, condensing breakfast and lunch into one paper bag containing anything from scrambled eggs to hearty soups and chili con carne.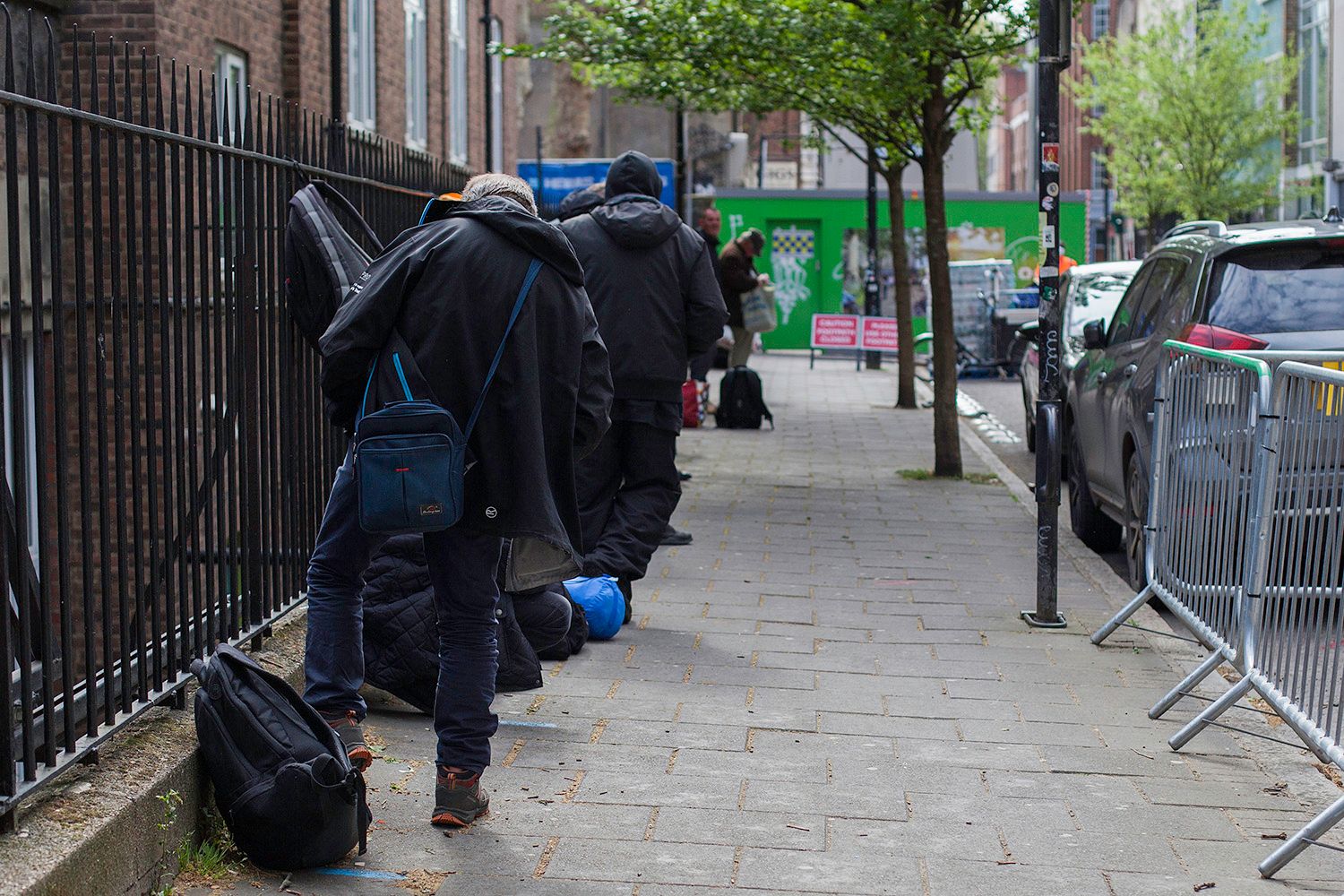 Because of social distancing, the charity has also had to close its community center, which for some is as important a part of the experience as the food itself. "It's always uplifting coming to The Soup Kitchen, not just for the food but to laugh and hear other people's life stories," says one regular.
While she can no longer provide that safe space for her customers to get together, Everet is more determined than ever to put love into her food. As a child growing up in South Africa, she would help her Malay mother to prepare hearty chicken curries to feed the family. She learned to express love by cooking for others, so it was only natural that she would follow a career as a chef, cooking for 12 years on luxury yachts before joining The Soup Kitchen in January.
"Even though these are a different clientele, they deserve to be served as well as we are able to."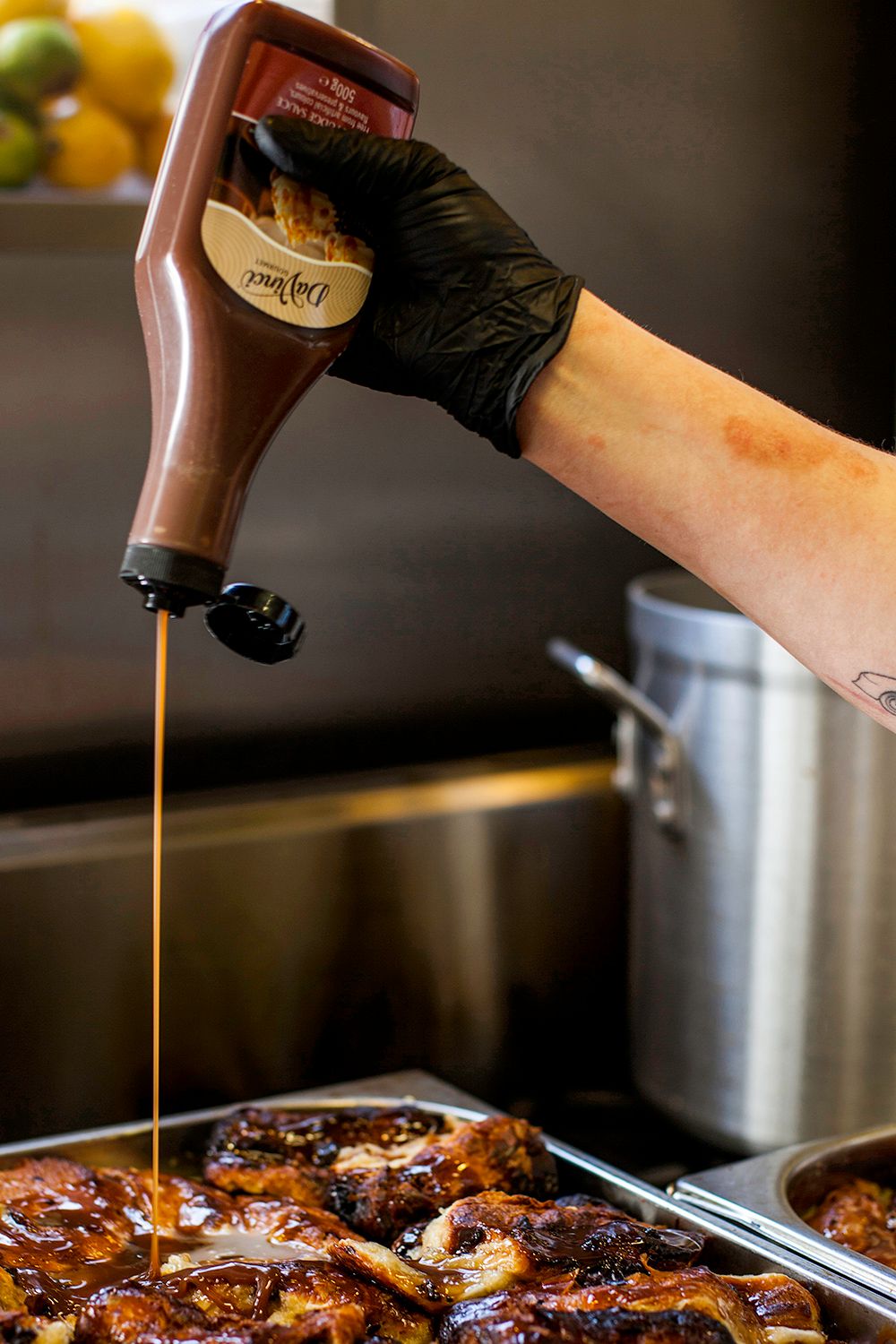 "I take a lot of pleasure in feeding people, in making people happy through food," says Everet. But whether she is cooking for the wealthy or the homeless, her approach is the same. "I've always maintained that you prepare the food that you would be happy to sit down and eat. Everything you do is a reflection of how you feel towards people. Even though these are a different clientele, they deserve to be served as well as we are able to."
Indeed, Everet's meals are not the usual soup kitchen fare. Using top-quality ingredients provided by City Harvest, a not-for-profit that redistributes food that would otherwise go to landfill, the chef uses skills learned from years as a personal chef on yachts and in high-end restaurants like Noma. One recent meal included flank steak rolls with hash browns, salad and spicy chicken wings – needless to say, it went down well with the diners.
"You don't always want to make a one-pot meal," says the 31-year-old. "I could do pasta or chicken nuggets and make it all beige, but that's just not who I am. If you're going to do something, do it properly."
"We live in a world where there shouldn't be any hunger"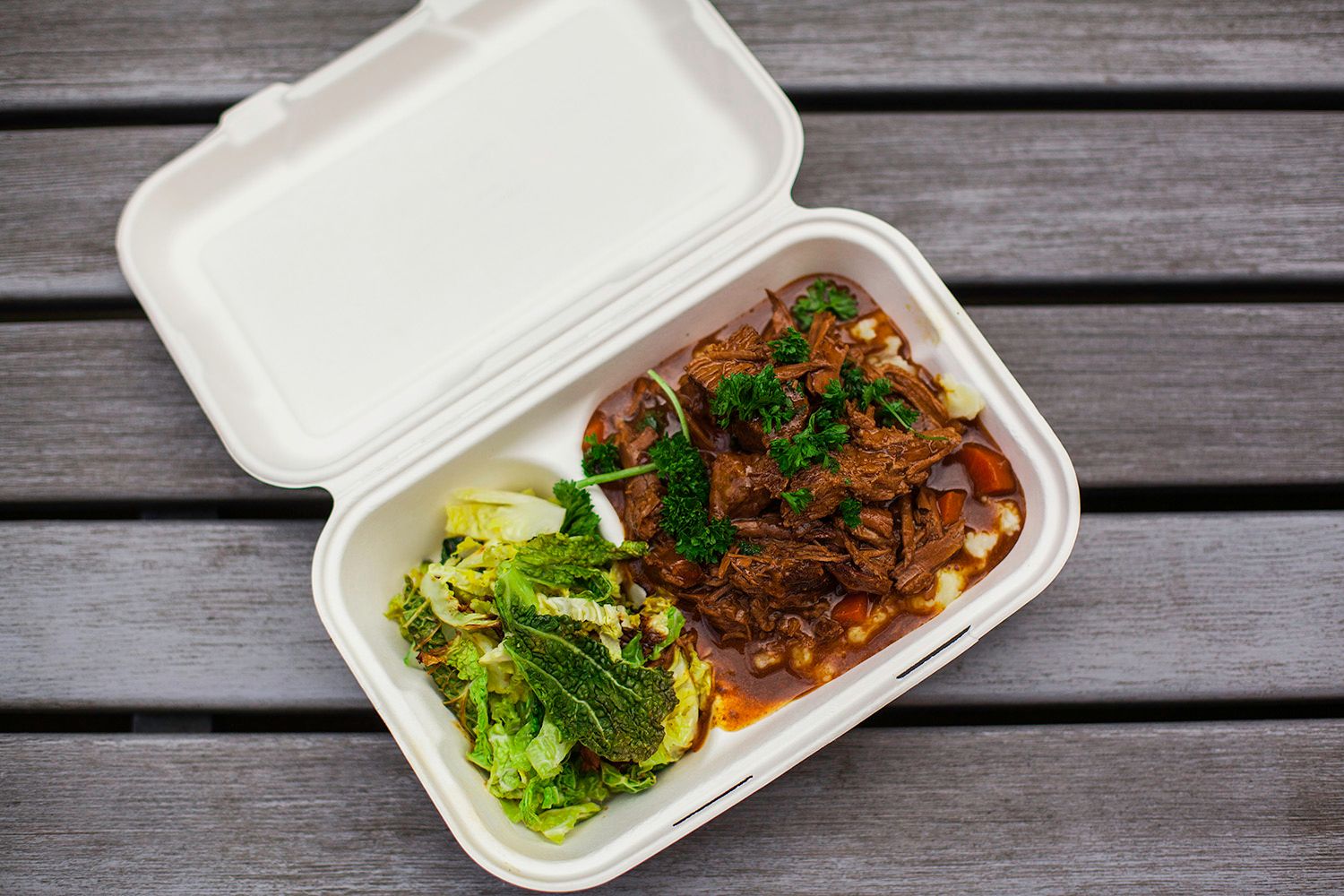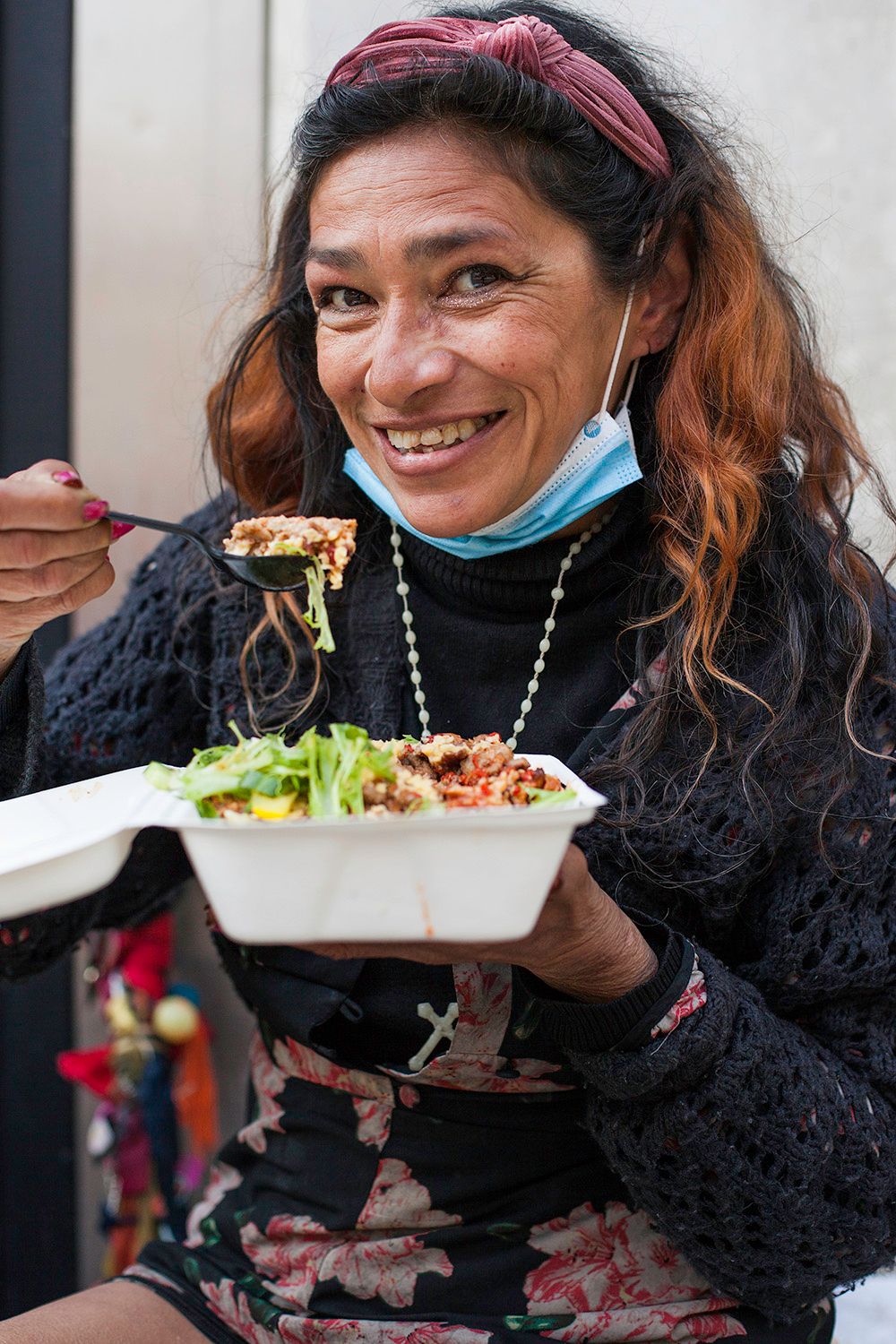 Just as Everet equates food with love, she associates hunger with sadness and emptiness. Echoing the chef's interpretation, The Soup Kitchen diners say the word 'food' means love, vitality, survival and enjoyment, while 'hunger' is synonymous with anxiety, depression and suffering. "We live in a world where there shouldn't be any hunger," says Everet. "I don't like the idea of anyone I know going hungry because for me, on a personal level, that means I've failed in some way."
Despite the joy she takes from feeding others, Everet seldom finds time to sit down to a proper meal for herself, so she associates the words 'breakfast,' 'lunch' and 'dinner' with luxury for a different reason. "Terms like 'to go for lunch' or 'to go for breakfast' mean I'm taking time to relax and take care of myself," she says. "I don't often stop or eat properly. Chefs just pick and eat out of the bowl – a weird silver bowl. "Of course, while a proper lunch for Everet means a rare moment of self-care and relaxation, for her customers it is a lifeline.
If you liked this article, please consider supporting APPETITE. Your donation will go towards project costs and paying creatives. One-off donations start from $5 via Buy Me a Coffee.