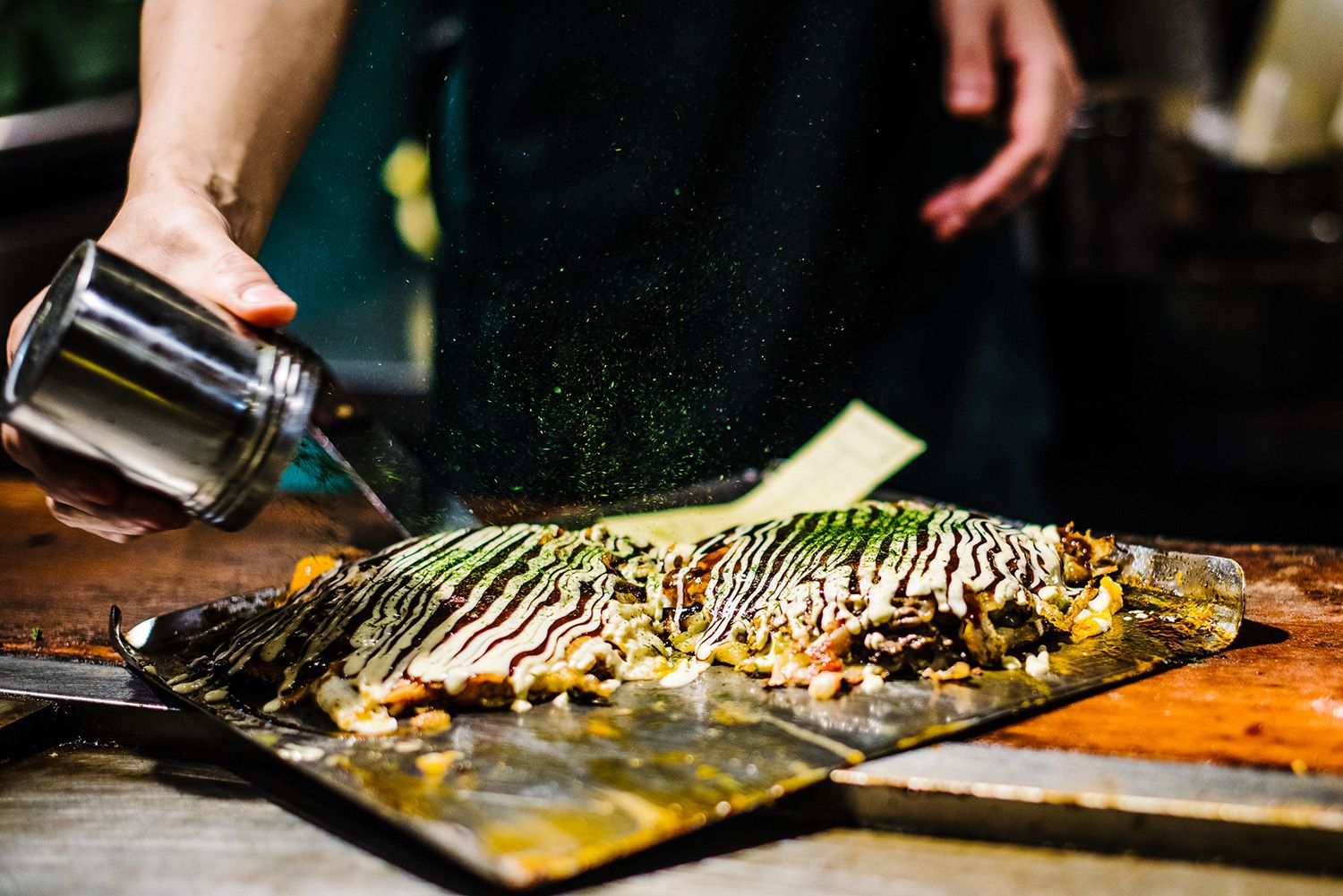 Words and photos by Alana Dimou
It's implied that to write about dining experiences abroad is to hold expertise. But I don't think that I do – my wisdom is simply a lucrative list of occasions where I've eaten very well. I am but an outsider looking in, eating happily, and wishing my home country of Australia embraced even a pinch of the dense, dynamic, something-for-everyone-at-many-hours dining approach of Japan.
With travel restrictions in place and with nowhere to go, it's even easier to look fondly to past excursions. Here are ten of my favorite things I've eaten, drunk, and enjoyed in Japan.
Onigiri at Onigiri Bongo, Tokyo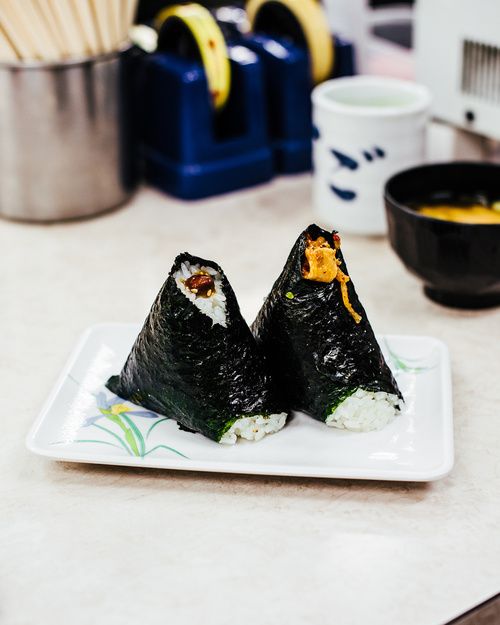 Romantically waiting in the pouring rain for a seat at Onigiri Bongo at lunchtime is my new favorite pastime, a place where perfectly triangular onigiri (rice balls) are made to order, served warm beside either hot or cold green tea. The pass of Bongo's open kitchen is stacked with round containers of various mashed, fishy and fermented goodies – the entire spectrum of orange – which fills two entire pages of their menu. The onigiri land before you swathed in nori (seaweed) so gentle and so crisp, fragrant with whatever ambrosial, pickled thing you've asked to be stuffed in there. In my case, tuna with leek, and horseradish with young sardine. Pictured here is another strong pair, my dining partner's order of peanut and kimchi.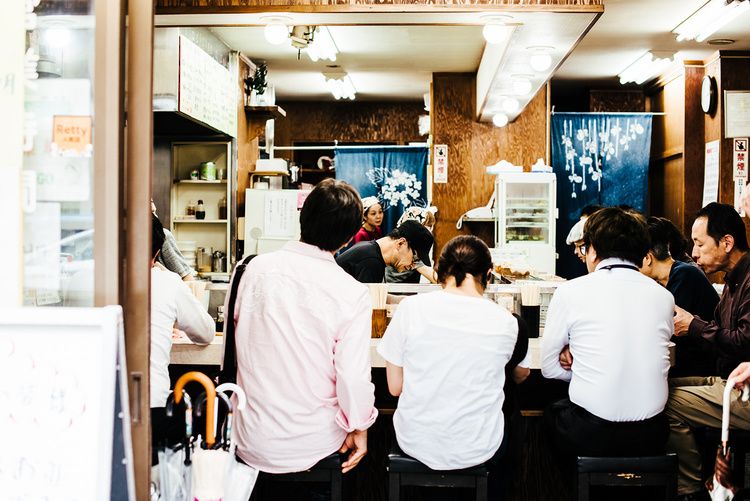 Taiyaki at Taiyaki Wakaba, Tokyo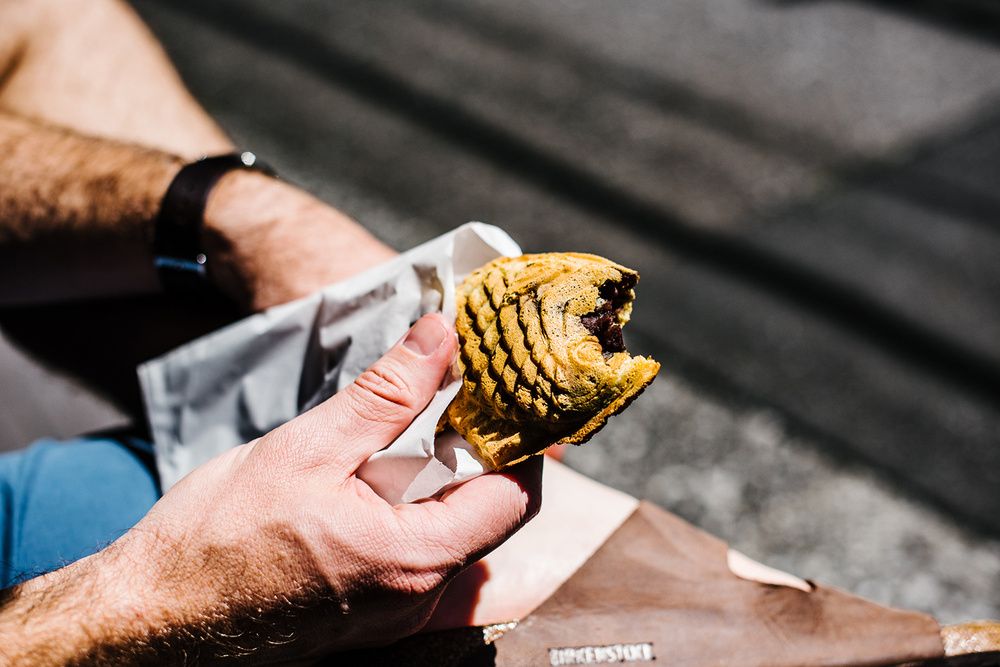 At Wakaba, taiyaki ('grilled fish'), are made the traditional way over charcoal, cooked piece by piece. Not actual grilled fish, taiyaki are fish-shaped snacks of pancake batter and an almost excessive wad of anko (sweetened red bean paste). Fish-shaped molds are coated in the batter, anko is pressed in with a wooden paddle, each taiyaki is then sealed with more batter and grilled until golden. Once ready, the hot, filled fish are turned out to cool as staff diligently trim any burnt edges from the seam in a short, meticulous assembly line. Its cross-section reveals an extremely thin crust just holding together the bulging anko, yet the taiyaki remains intact – and still steaming inside – at every generous bite.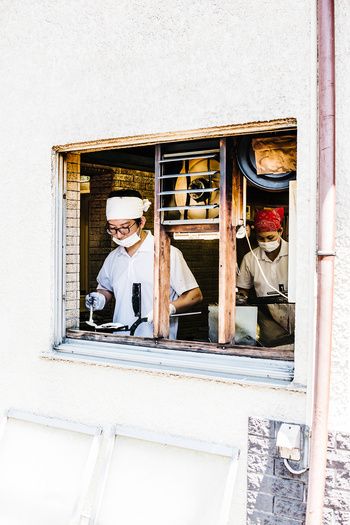 Local things at the Teshima Art Museum Café, Teshima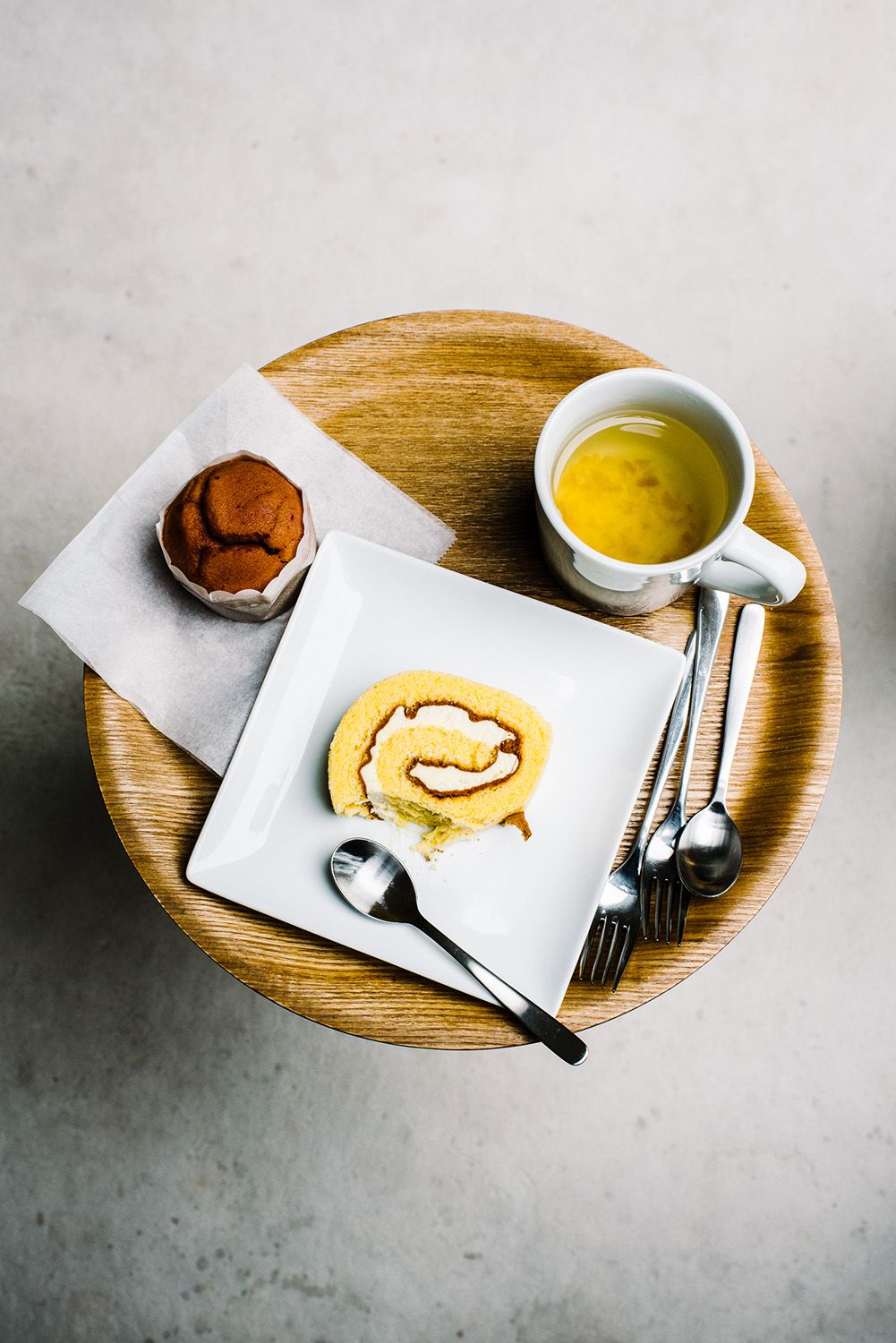 In a contoured, concrete form that mimics the seminal art gallery a few meters away, serene silhouettes can be seen enjoying the goods of the land at the Teshima Art Museum Café. Literally. Having the opportunity to visit the bountiful art island of Teshima is exciting enough, but sojourning in the cooler months sees lemons dripping from the trees and mikan available by the bag for a few hundred yen, if you're into that sort of citrus thing (I am). The lemon roll cake served alongside a hot lemon tea pictured here tastes as good as it looks, and the onigiri offered is made from rice grown on the island too. The café is open every day the museum is, which is a handy guarantee when hungry as other eateries on this small island sometimes operate on a semi-random schedule.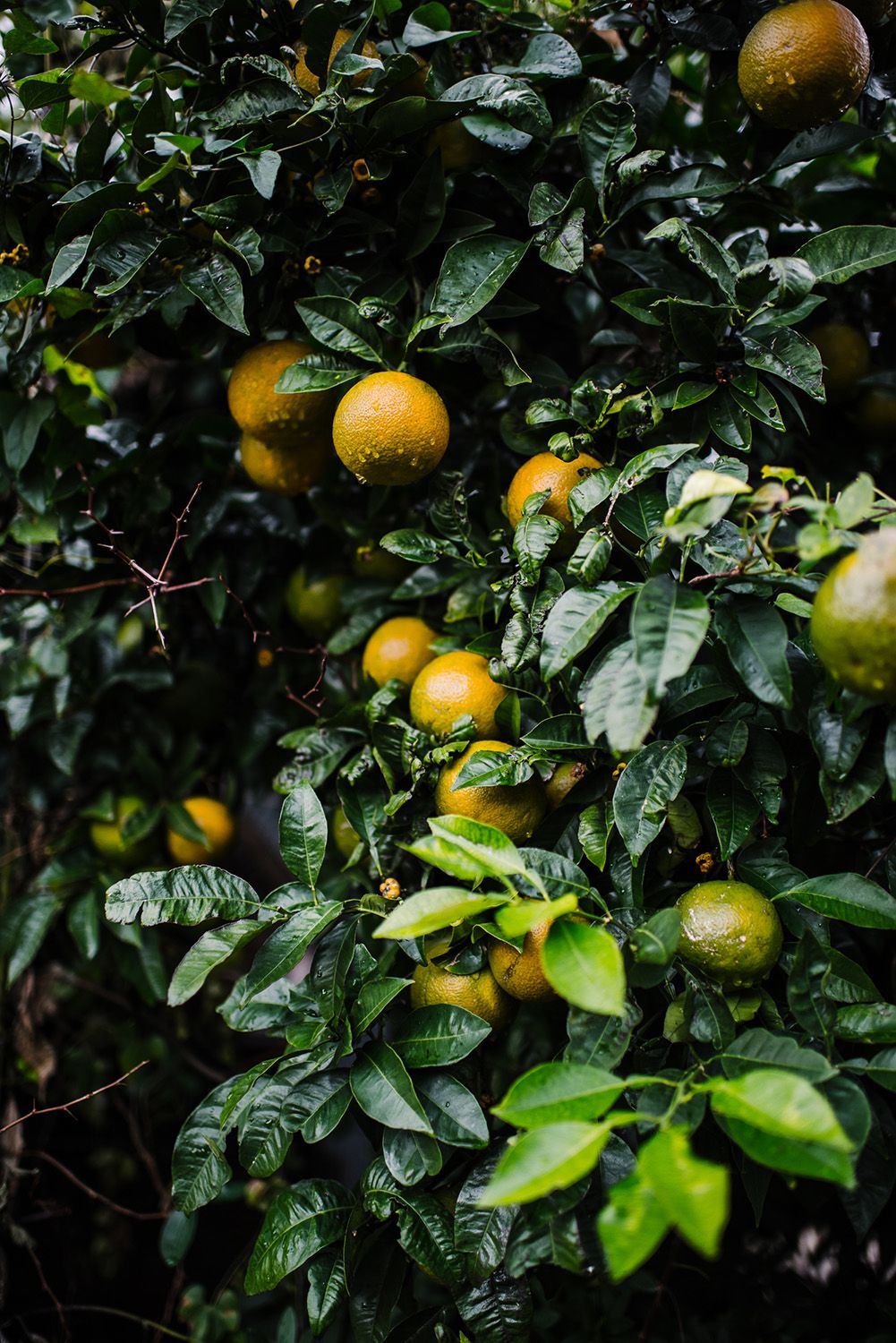 Cold-brew and an iced latte at Weekenders Tominokoji, Kyoto
Two seats in a tiny oasis await at the back of a carpark at Weekenders Tominokoji. Cold-brewed coffee originates from Kyoto, so what better place to pull up and slow down? Weekenders is a coffee bar housed in a restored machiya (traditional townhouse) and becomes more beautiful the closer to you get. No fuss, no food, all coffee. I don't have much to say about the exhilaration I feel from a cold drink on a warm day, except that I love coffee and I love Weekenders.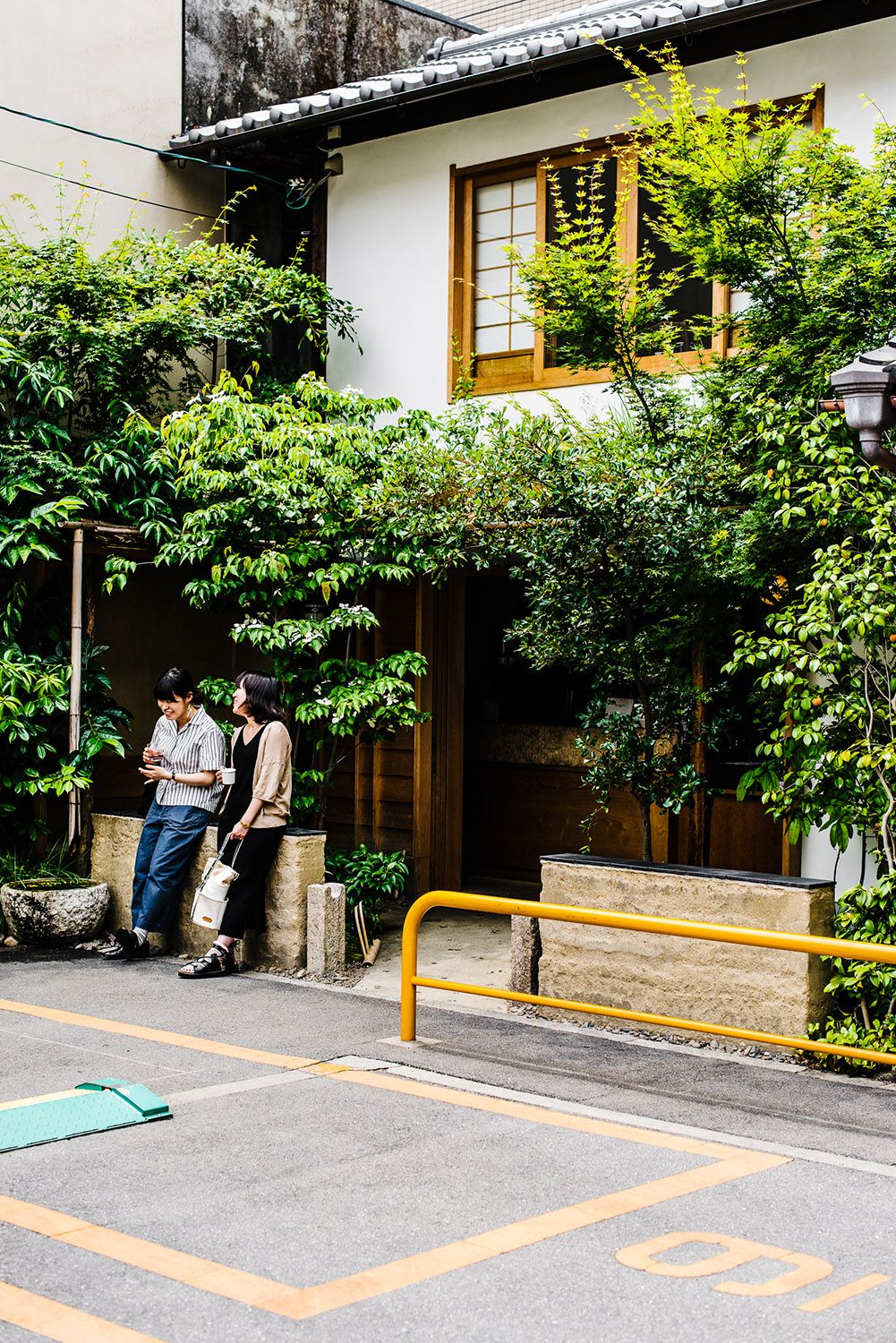 Okonomiyaki at Fukutaro Honten, Osaka
Please 'take me back, though I've not even left yet' are the real feels of Fukutaro. Seated at the grill, I'm watching fistfuls and fistfuls of cabbage being wilted. The okonomiyaki batter is expertly strewn on and around what's left of the fallen cabbage to ensure structural integrity. Thick bacon and big prawns are introduced to the beautiful mess. It's clocked and steamed and flipped and grilled some more. As the okonomiyaki is flung my way, it's finished with slaps of thick brown sauce by a huge paintbrush and is then striped with mayo and a puff of dried seaweed. I slice it hot with a small hera (spatula) from the grill, I whack it on my plate. I have only one thought: I am not worthy.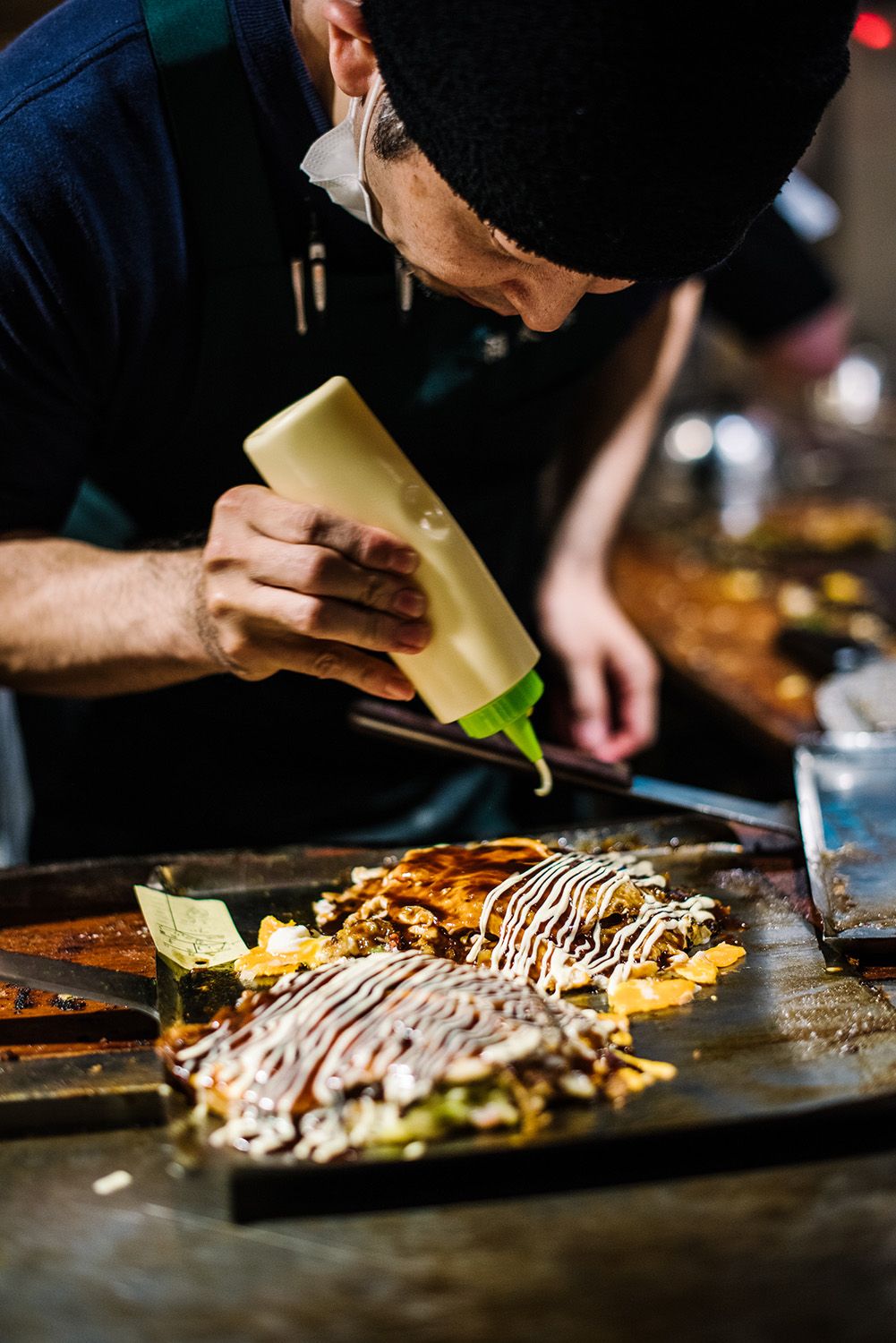 Everything at Yanagi Koji Taka, Kyoto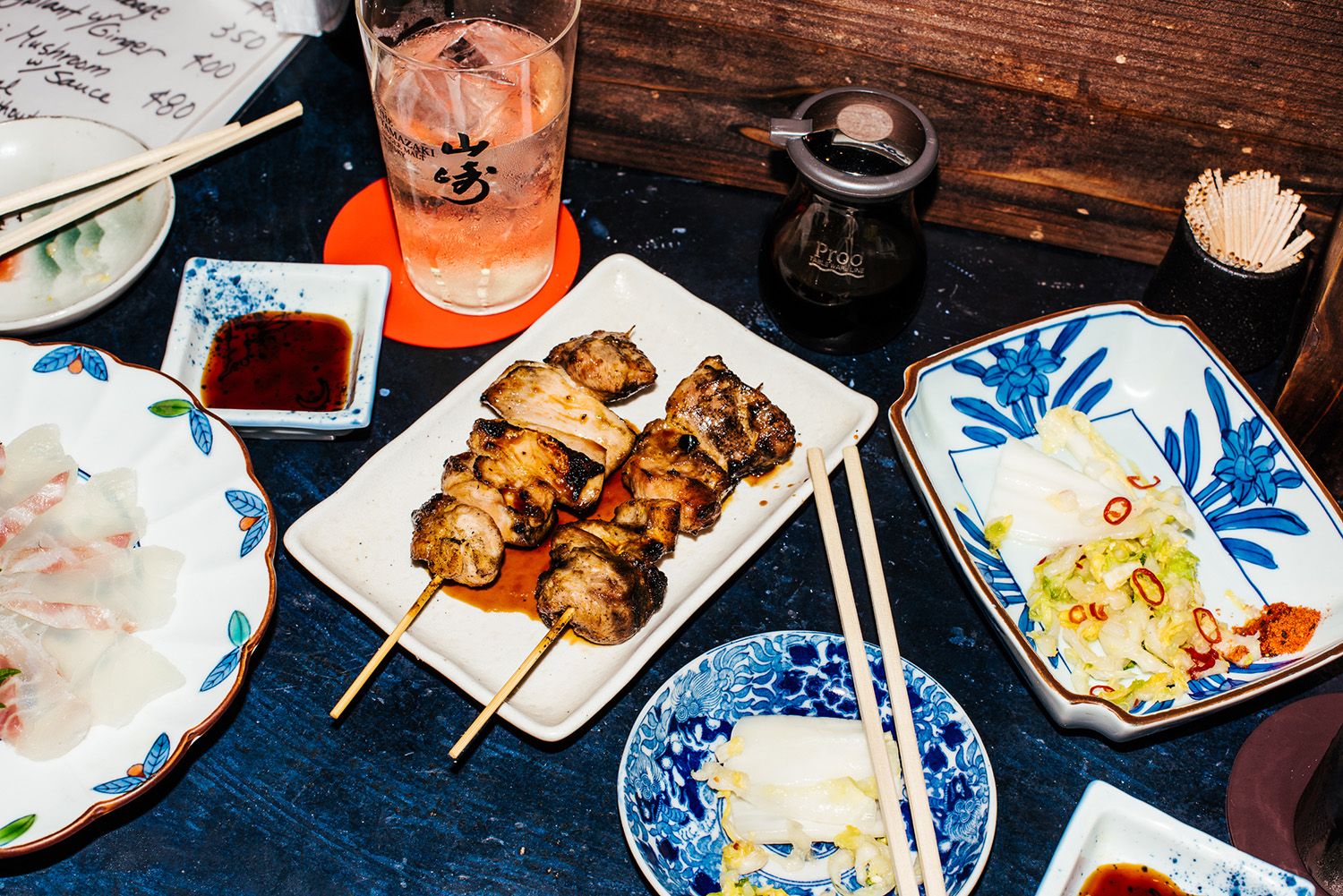 Some meals enjoyed while away on holidays leave you speechless and lunch at Taka's was unforgettable. Succulent yakitori, chopped sashimi, and perfect highballs. Chef Taka Mishimura's move to a casual izakaya after working in prestigious restaurants all over the place guarantees that everything on the menu is unbelievably good. This tachinomiya (standing bar) accommodates around 10 people and as far as I could tell, there's always a line at Taka's.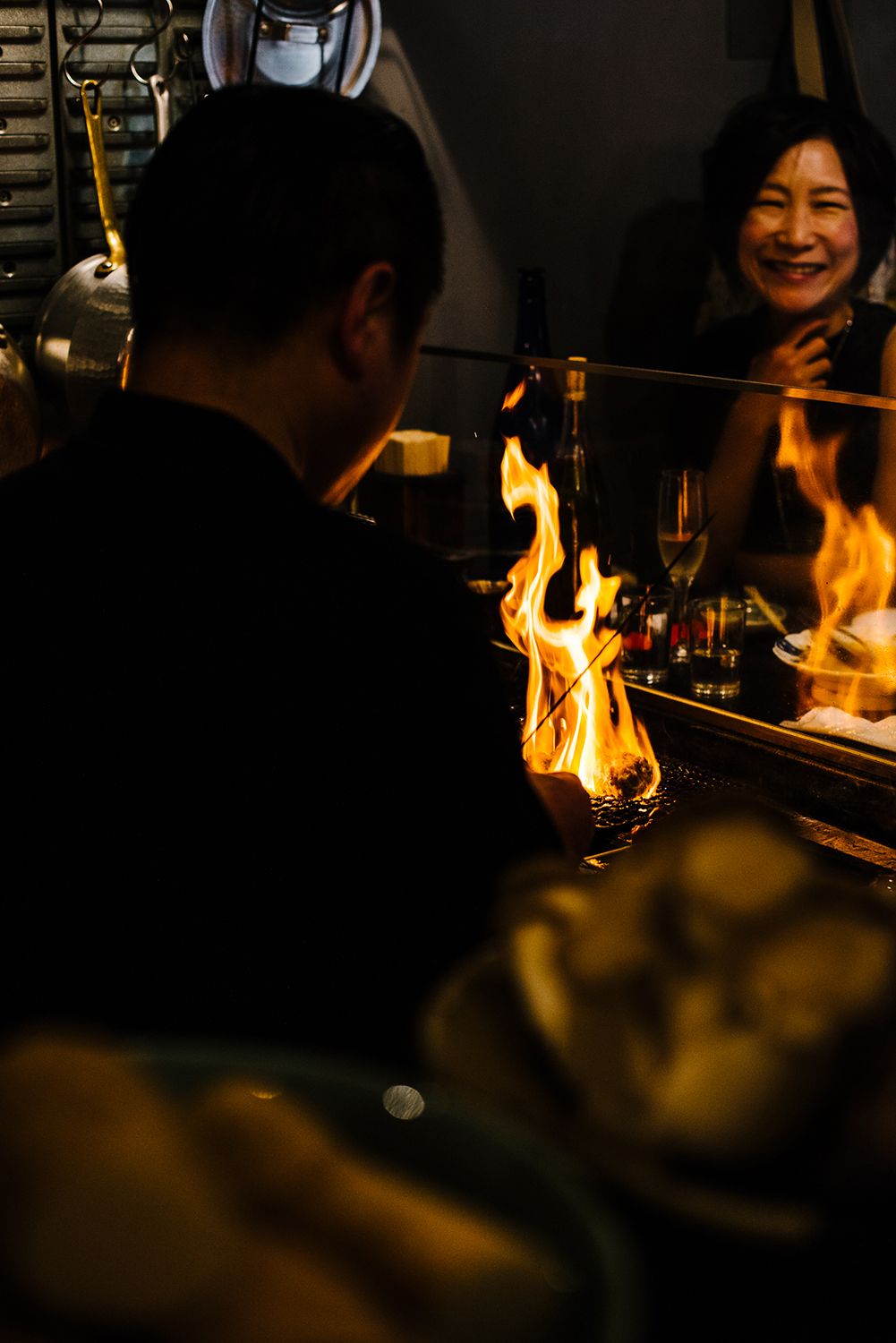 Lemon sour at Frontier, Kyoto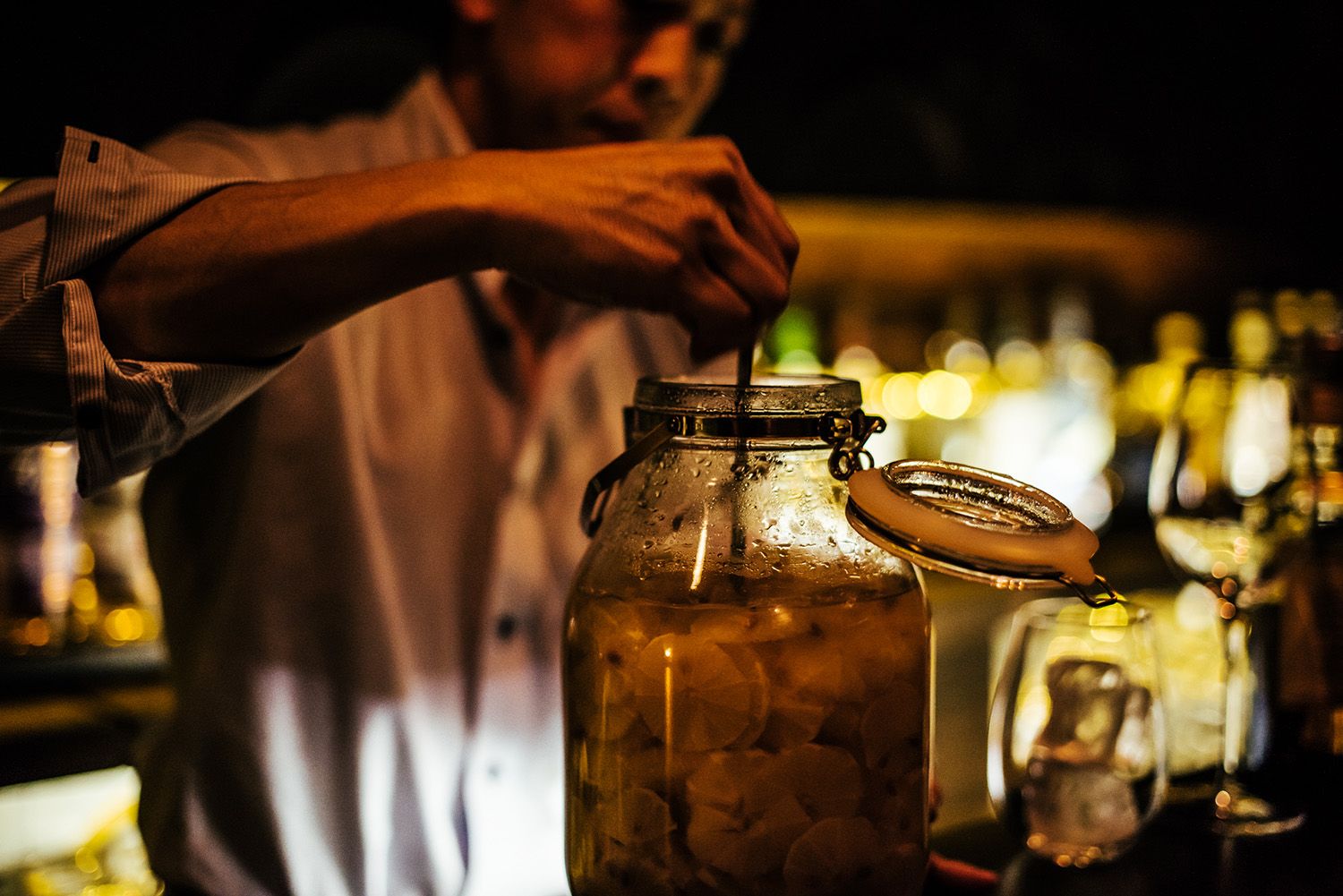 I grew up with a lemon in my mouth, probably, and being half Cypriot is the likely reason why. Frontier, a cozy and luminous red bar in Kyoto, is known for its homemade umeshu (plum wine). Lucky for me, the owner also had a huge jar of steeping lemons going for a homemade lemon sour. Fragrant and powerful, super refreshing – the holy trinity of boozy bevs. Bartender Toshi's menu is concise with local gin, high-quality whiskey, and his wonderful cocktails.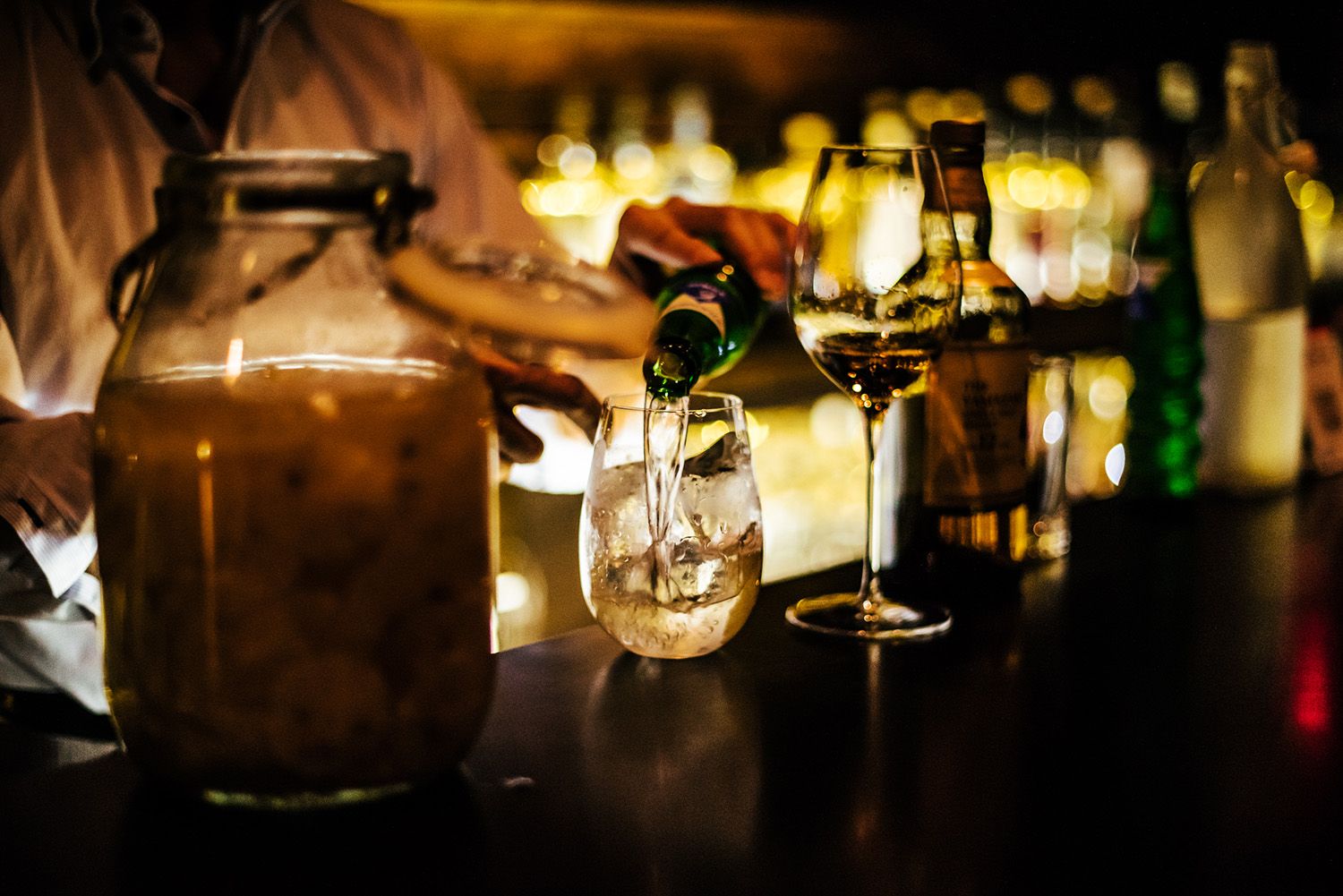 Seasonal kakigori at Sebastian, Tokyo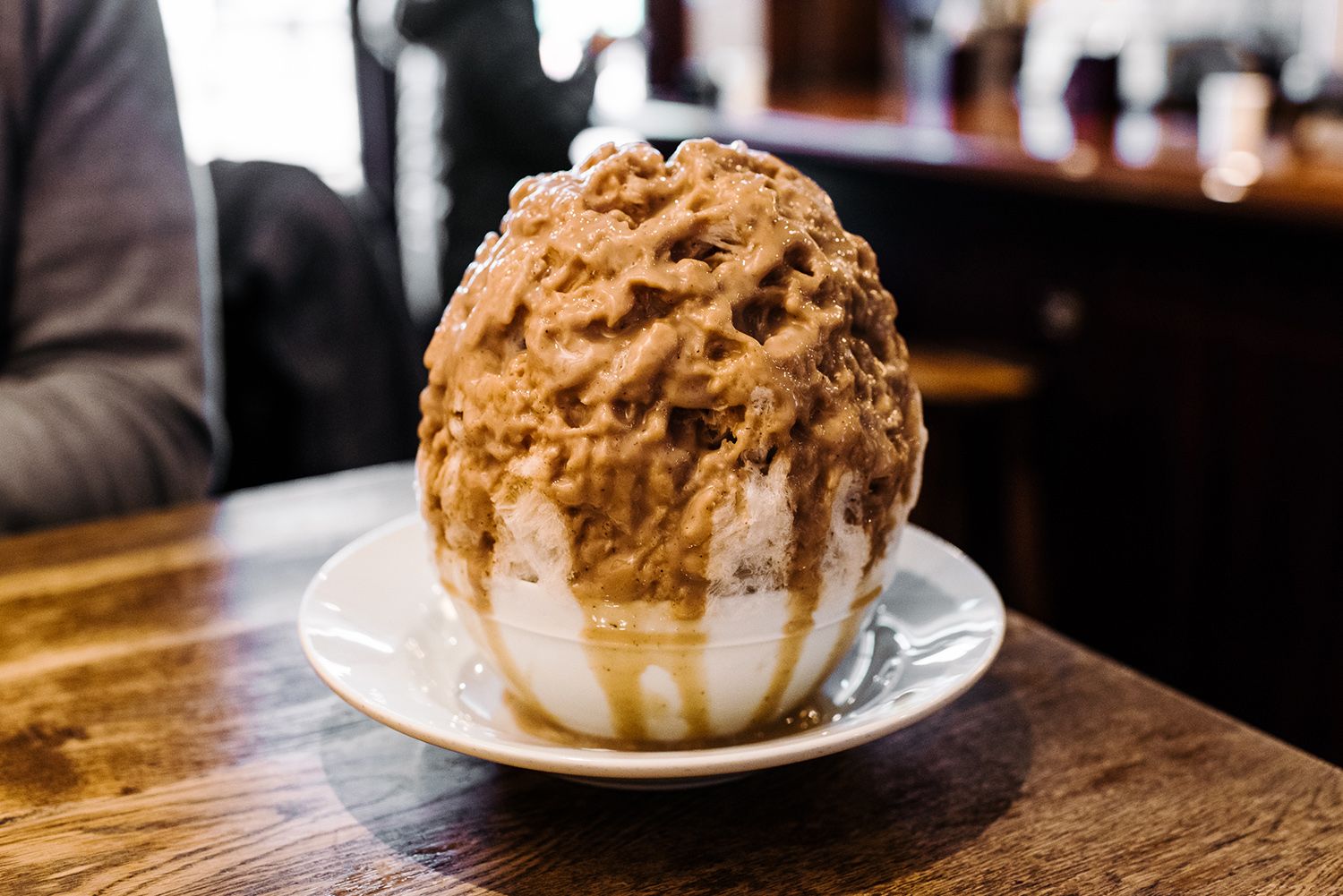 The Australian equivalent of the cloud-like delight of kakigori (shaved ice) is the snow cone, a soggy paper cup of coarsely crushed ice with a cloyingly sweet syrup. At Sebastian, tempered blocks of ice are shaved to fine flakes and are elevated to high art. These bowls are methodically mounded and delicately dressed in seasonal flavors like chocolate and chestnut, pistachio and mixed berries, and rare cheese with lemon. These kakigori are assembled in such a way that the flavor often changes the deeper you dive in. The first time I tried to visit Sebastian, they were closed for renovations and I cried. The second time around months later I visited multiple times and ate so much kakigori I was almost sick. If I died at that moment, my autopsy would have revealed nothing but milky ice.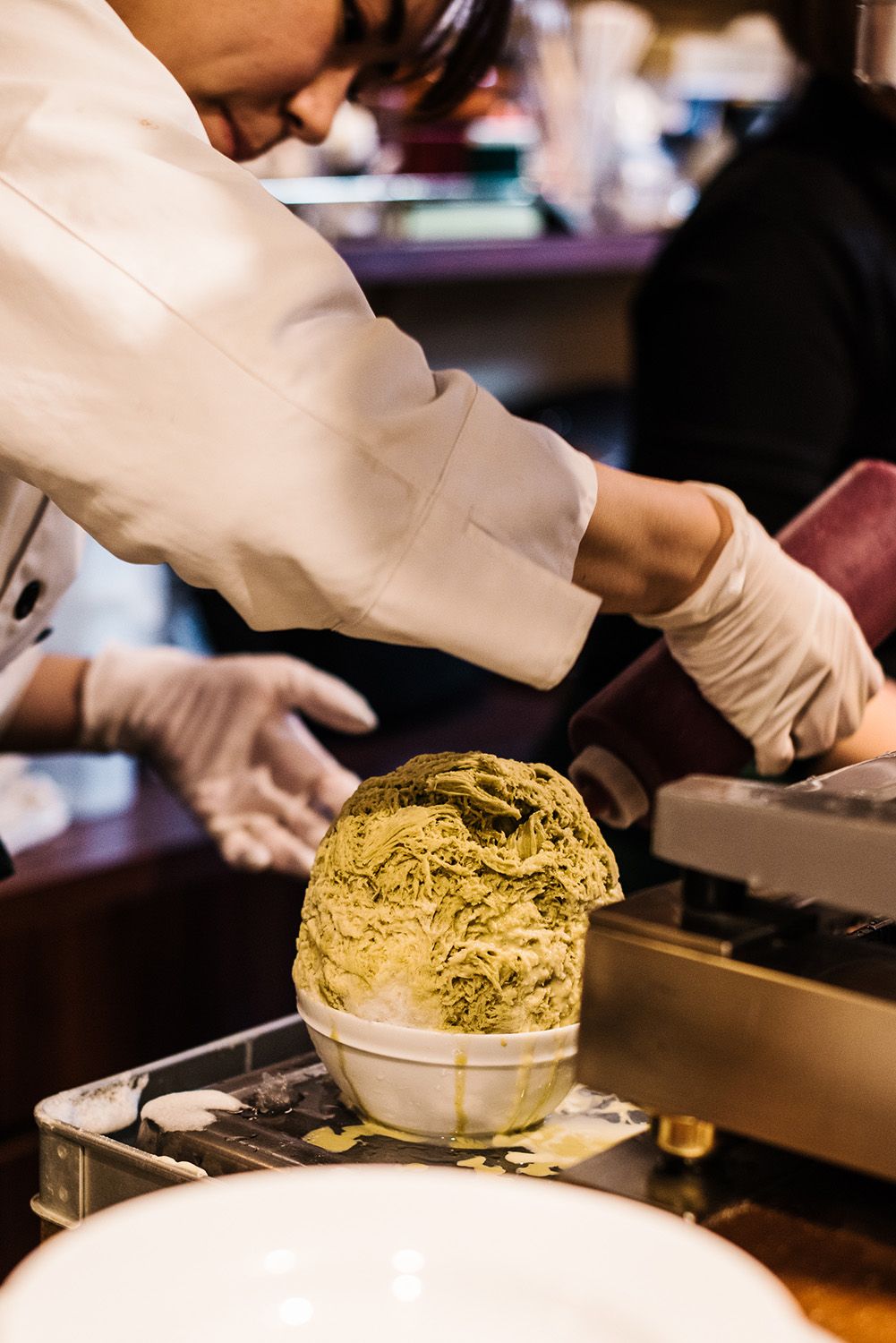 Tonkatsu at Tonki, Tokyo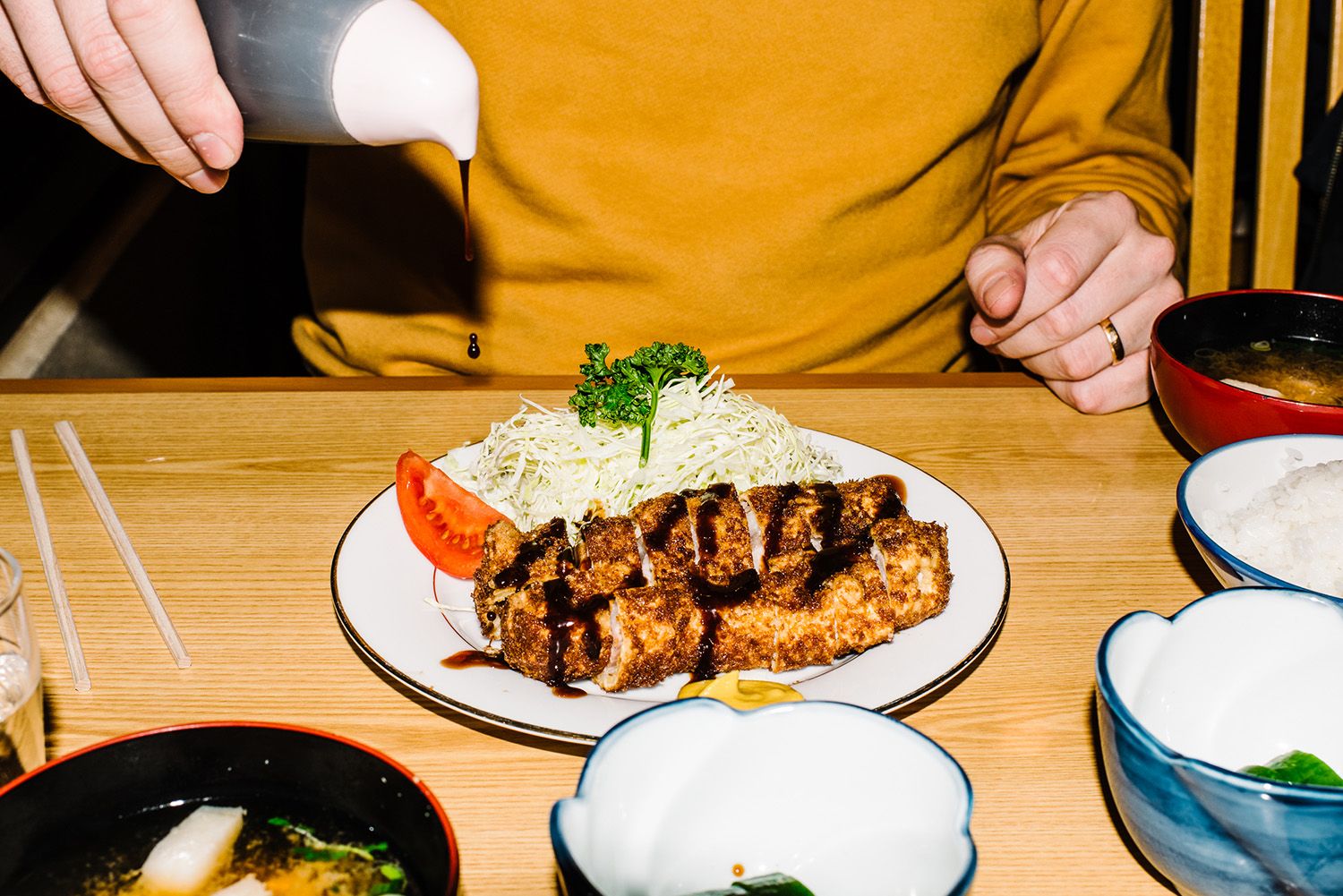 The gentle rolling boil of oil. An immaculate assembly line of dredging and slicing, five vats buoyant with nothing but fried pork. A dab of hot, hot English mustard, that curly parsley, and an enthusiastic deluge of tonkatsu sauce on a gilded dish makes dinner at Tonki one of life's most perfect and crispy plates. Crumbed and fried pork of your desired fattiness (order hire for lean or rosu for fatty) is served besides shredded cabbage, rice, pickles, and miso soup glistening with pieces of bobbing pork fat. My writing bores me because it does no justice to the serene sizzling, to the succulence, to the pantheonic experience that is Tonki.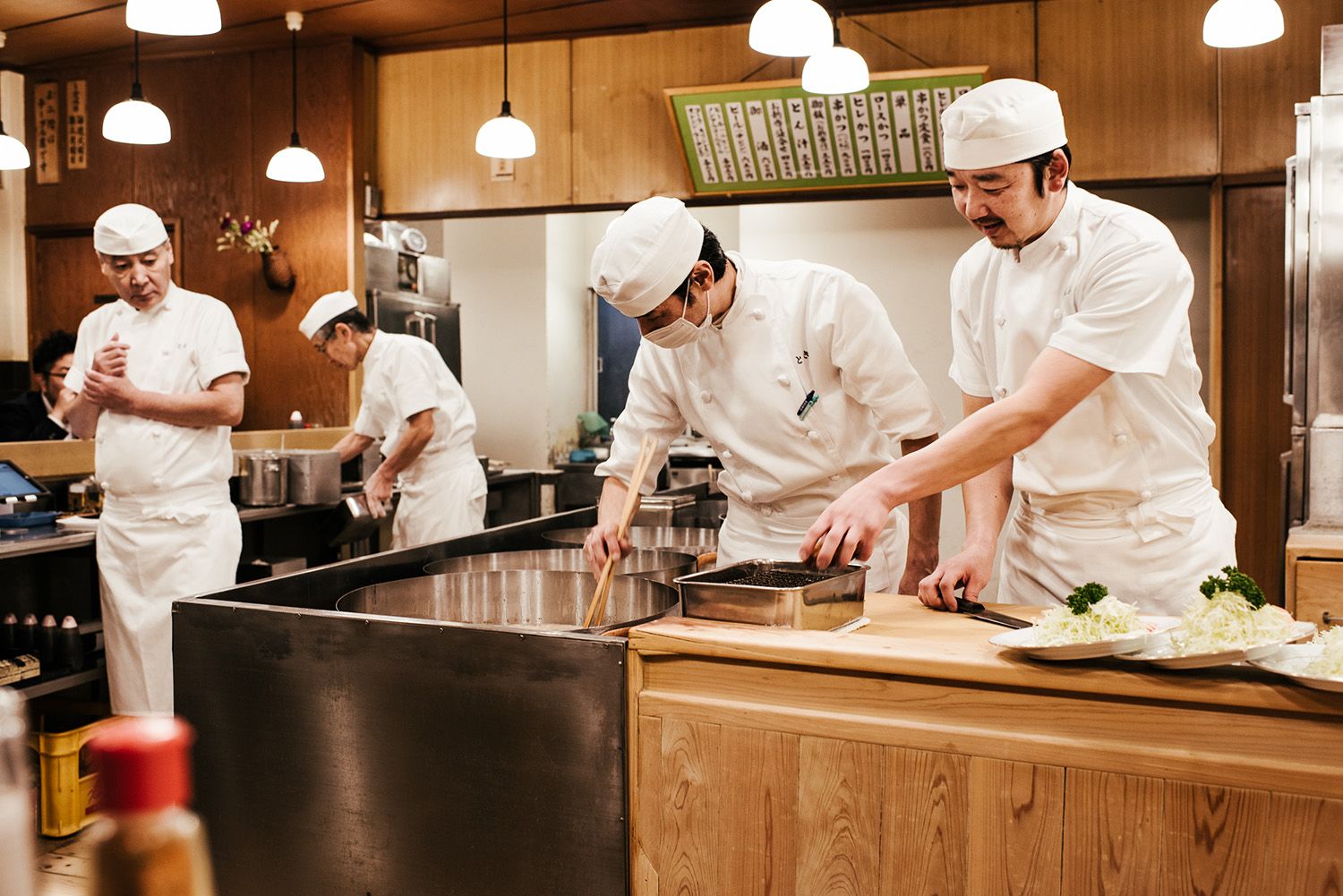 Tamago-sando at 7-11, everywhere
I'm sorry! I had to say it. Convenience and quality are two things that do not often go hand in hand at home. Eating convenience store food and becoming extremely sick, or at least suffering hilarious consequences, is a recurring comedy trope in Western television. To receive such soft, fluffy white bread with high-quality fillings at most hours of the day and night is beyond novelty, it's a blessing and an honor. Thank you, 7 & i Holdings, and thank you, Japan.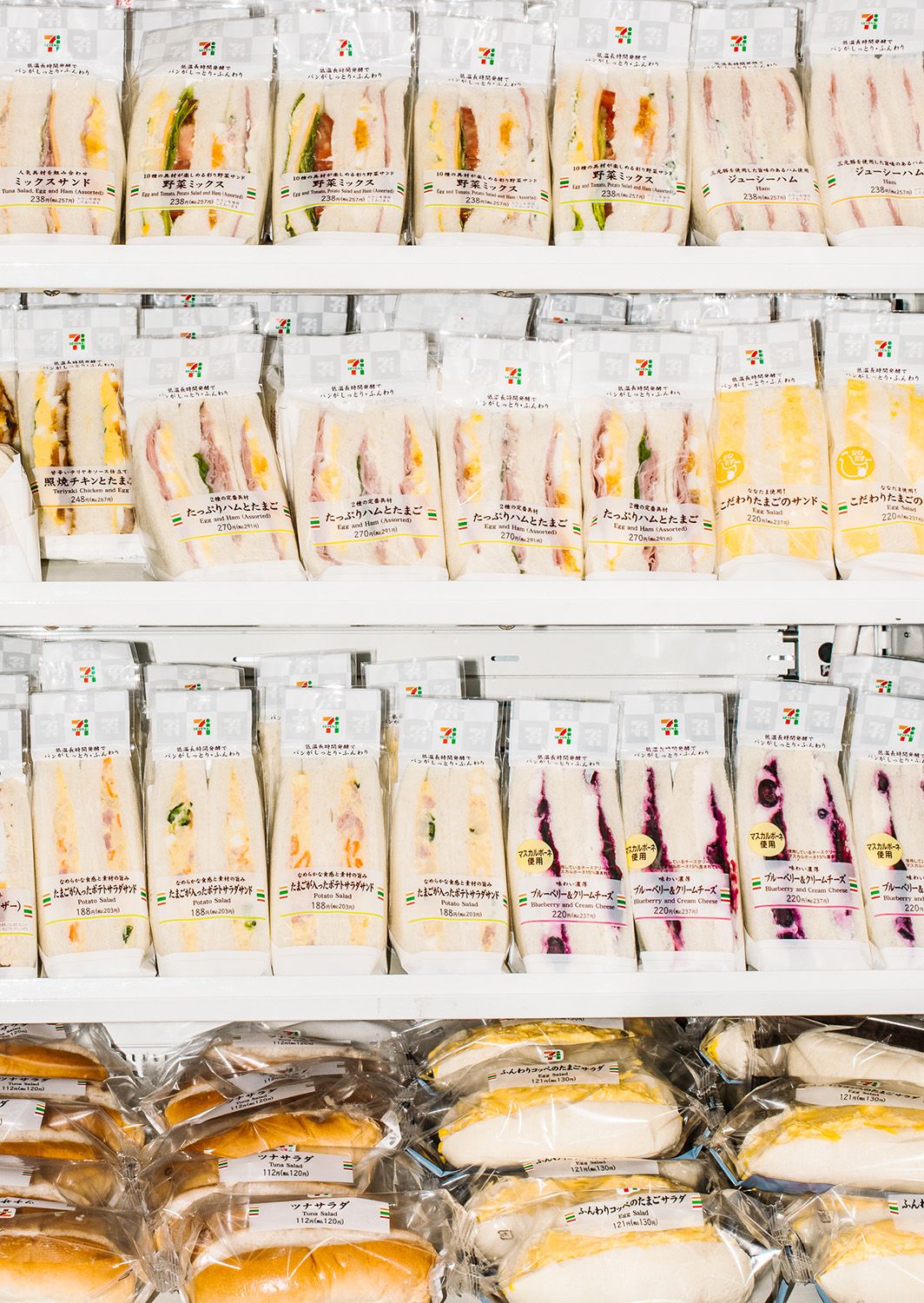 To see what Alana's been cooking up in lockdown in lieu of visiting far-away lands, check out her zine: Every Meal We Shared.
If you liked this article, please consider supporting APPETITE. Your donation will go towards project costs and paying creatives. One-off donations start from $5 via Buy Me a Coffee.