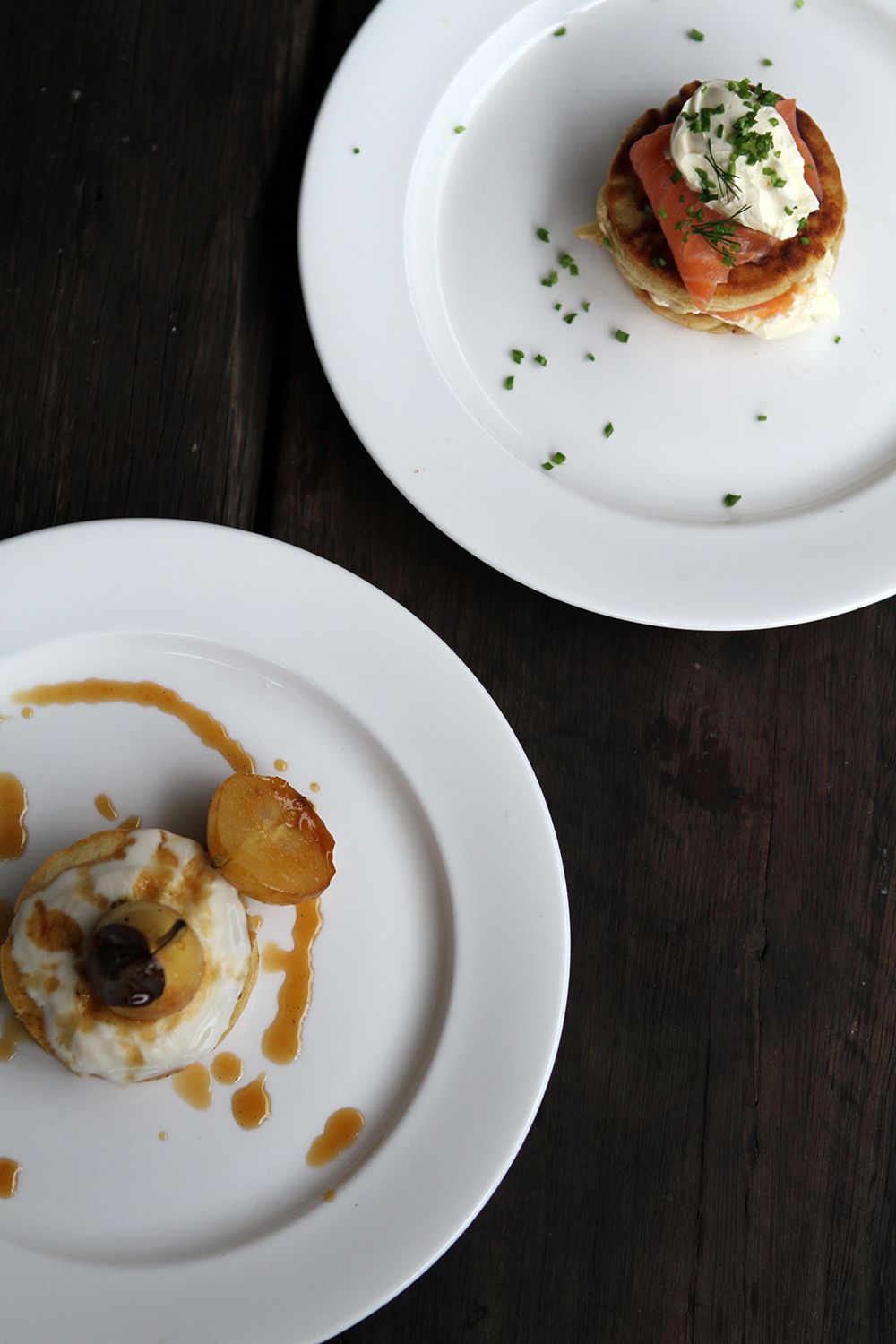 Blinis
70g buck
70g plain flour
175ml warmed milk
1/3 tsp dried yeast
1 egg, separated
125g butter, plus an extra
1 tsp, melted
Mix flours together then combine yeast with the warmed milk, then separate the egg and add the yolk to the yeast mix.
Whisk the yeast and milk mix into the flours until a smooth batter forms. Stir in the 1 tsp melted butter. Whisk the egg white to stiff peaks, then gently fold into the batter, keeping as much volume as possible.
Heat butter in a frying pan and drop in dessert spoonfuls of the batter. You can use egg rings or a piping bag to get perfect circles if you're that way inclined. Cook until the surface starts to bubble, then flip over and cook the other side.
Smoked Salmon with Creme Fraiche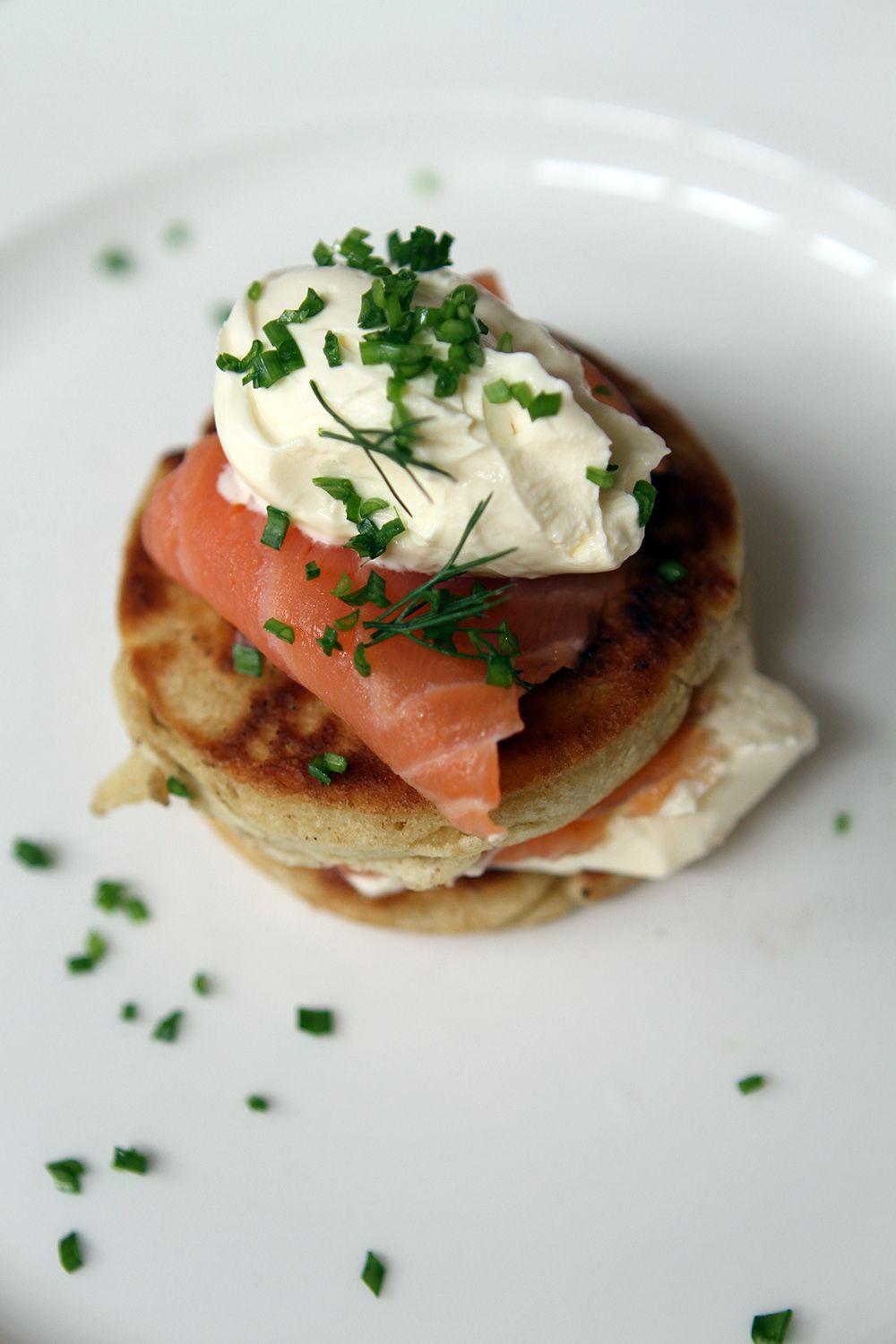 6 tbsp crème fraîche
1/2 tsp of horseradish, freshly grated
200g smoked salmon
chives, finely chopped
dill, finely chopped
Spread a little creme fraîche on the bottom of warm blini, top with folded piece of salmon and a dollop of creme fraîche. Garnish with a sprinkle of chives and dill.
Maple Pears with Spiced Ricotta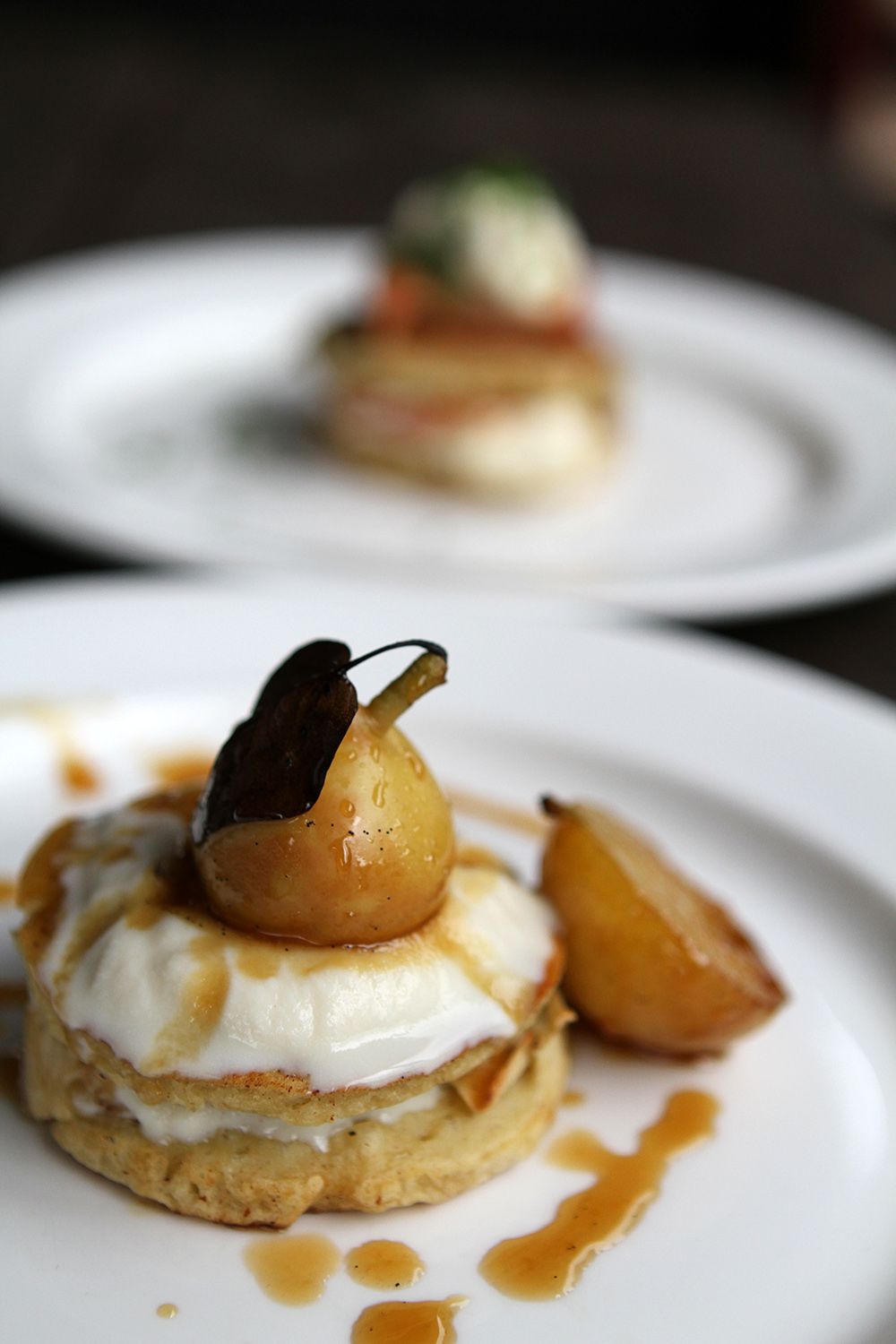 125ml maple syrup
4 pieces of orange rind, thinly sliced
juice of half an orange and half a lemon
1 vanilla bean, split and seeds scraped
6-8 mini pears or 3 large pears
1 cup of ricotta
60ml (1⁄4 cup) maple syrup
1⁄2 tsp ground cinnamon
Combine maple syrup, rind, juice, vanilla bean and seeds in a frying pan and bring to the simmer over medium heat. Pop in the pears and cook over medium heat for about 15 minutes, turning occasionally until the sauce has reduce and pears are glazed. For the spiced ricotta, stir in maple syrup and cinnamon until combined. Serve blinis with a dollop of ricotta, topped with pear and drizzle of the pear syrup.