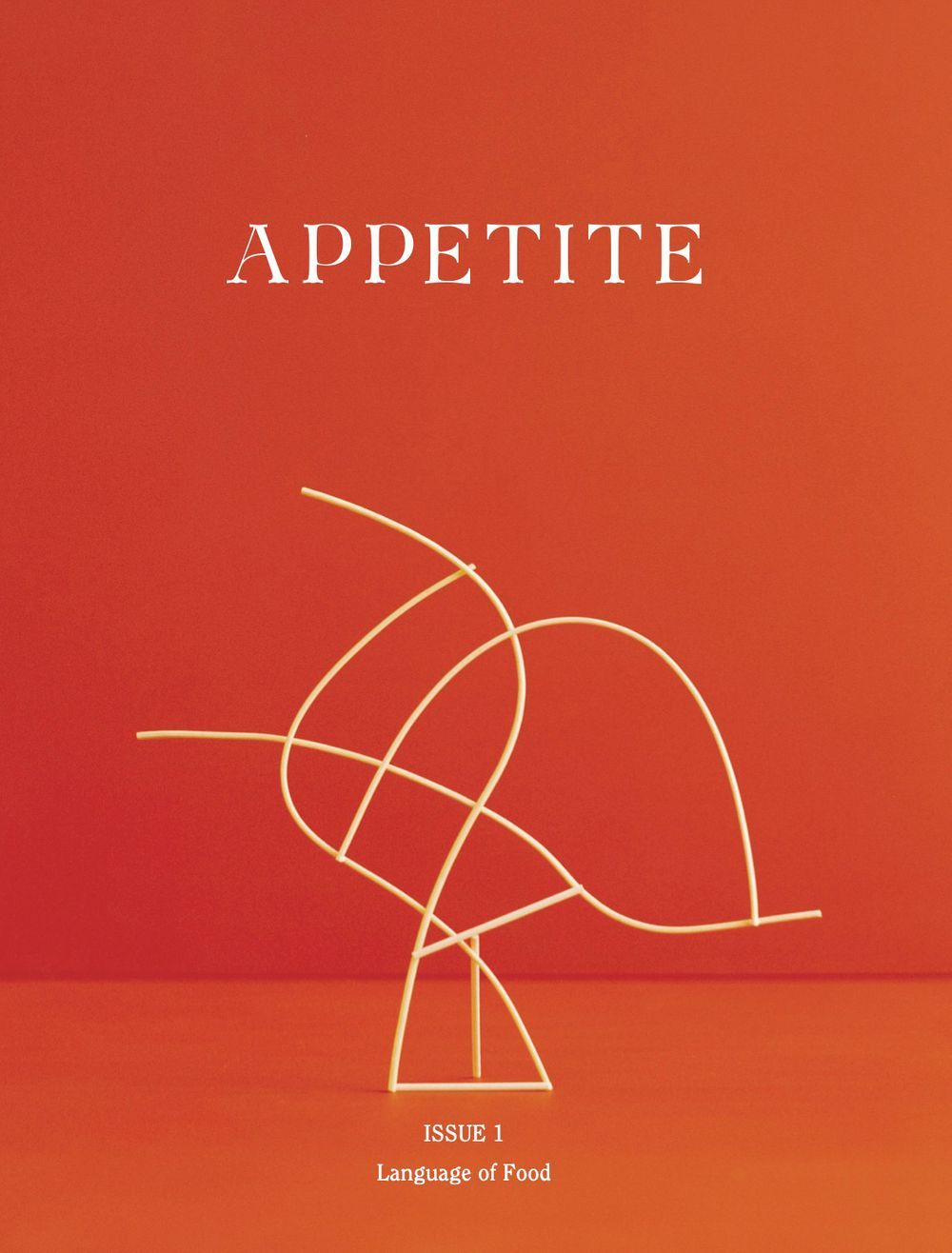 I believe in eating with a thoughtful tongue, listening with a big appetite.
APPETITE was founded by Teruo Kurosaki, a pioneer and innovator in the world of design and art in Tokyo since the 19870s. In June 2019, he gathered a little crew of Farmers Market team and local food writers and photographers to start brainstorming a new idea: the mission, to create a publication, a movement, founded in Tokyo, connecting Japan and the world.
The website launched in August 2019, and we launched Issue 0 at the farmers market in September 2019, and shortly after, started working on Issue 1. It was to be a 148-page print magazine. Our first issue was shaped around the theme, The Languages of Food' – it fit the different voices and perspectives we represent, and that we are a bilingual publication.
Language, a way of communicating, is intrinsic to food in many ways – as is food to communication. The salutations from a farmer to their crop; the phrases to start or end a meal; harvest rituals to thank the gods for a bountiful season; the Spanish tradition of sobre mesa (conversations after a meal); a meal cooked to communicate a political agenda; the way food communicates with us when it's ripe or gone bad; food as a language of love and a universal language.
Initially planned for April 2020, but delayed to 'wait out' the coronavirus, with supply and distribution chains uncertain, and with our core industry devastated and fighting for their survival. We couldn't go to print, but we want to continue with our mission to bring you the content from our first issue, and keep sharing the different languages of food. We've now adopted this theme as our mission.
We hope one day to still go to print, and the content and form are a dream-in-progress.
Content
With thanks to
Teruo Kurosaki for planting the seed of APPETITE. Yoshiko Tezuka for all her efforts designing Issue 1. Kit Kriewaldt for stepping in as sub-editor and helping to pull the magazine together when and where we needed it most. Our wonderful translators: Ryou Ohtsuka, Emiko Anayama, JM Iitomi. Commissioning editors: Anna Grønkjær Jensen, Takeshi Okuno. Media Surf Communications for the initial support to get APPETITE going, and for funding the content for Issue 1. Farmers Market at UNU.