Herbal, creamy and peachy, just the thing for a late-summer afternoon.
Recipe by Jessica Thompson. Photos by Sherry Zheng.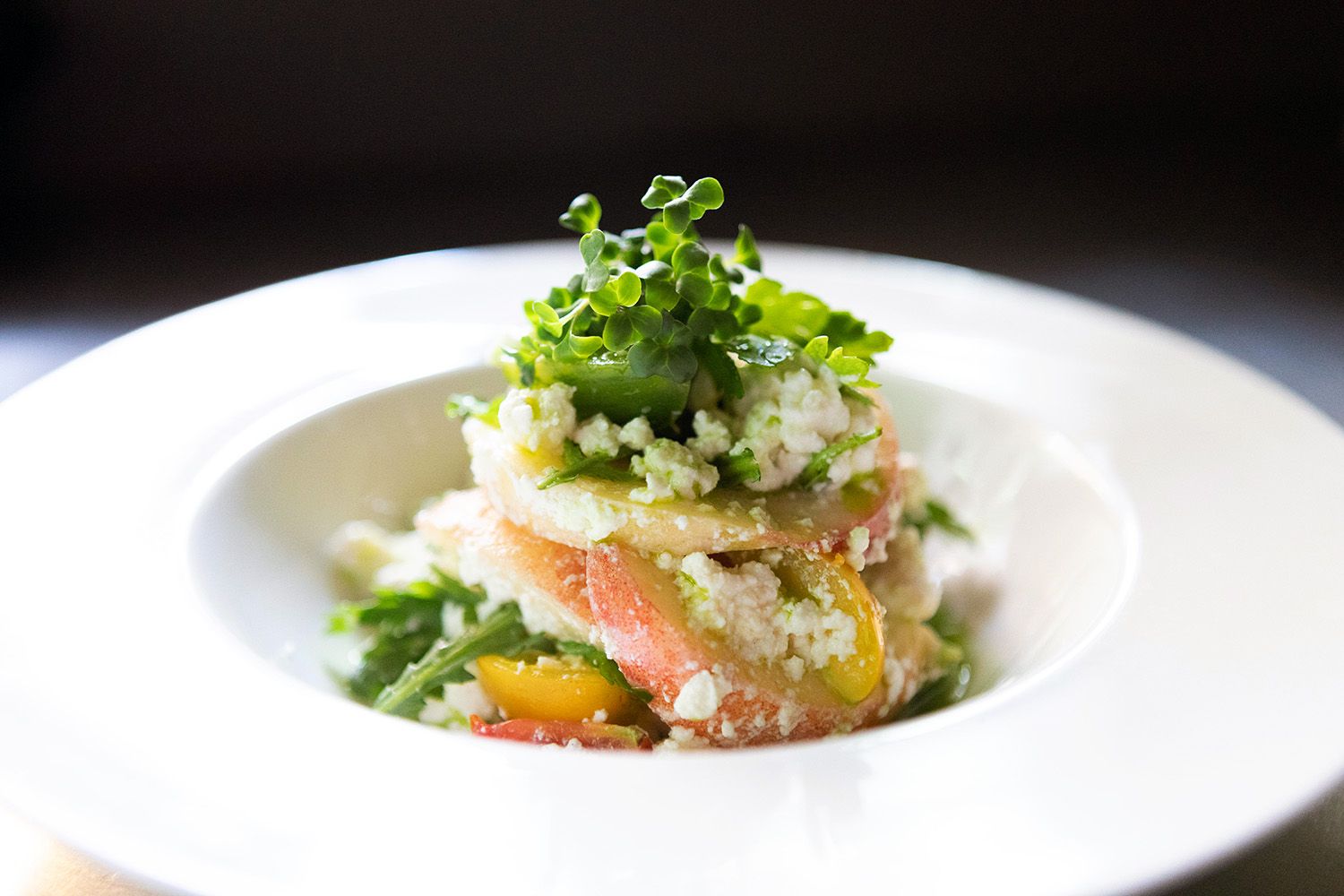 Keep the shiso oil in a sealed jar in the fridge, but bring it to room temperature before serving for the aromas to relax. It's best used fresh, same-day or within a week, and can be used on everything from salads to sandwiches and scrambled eggs.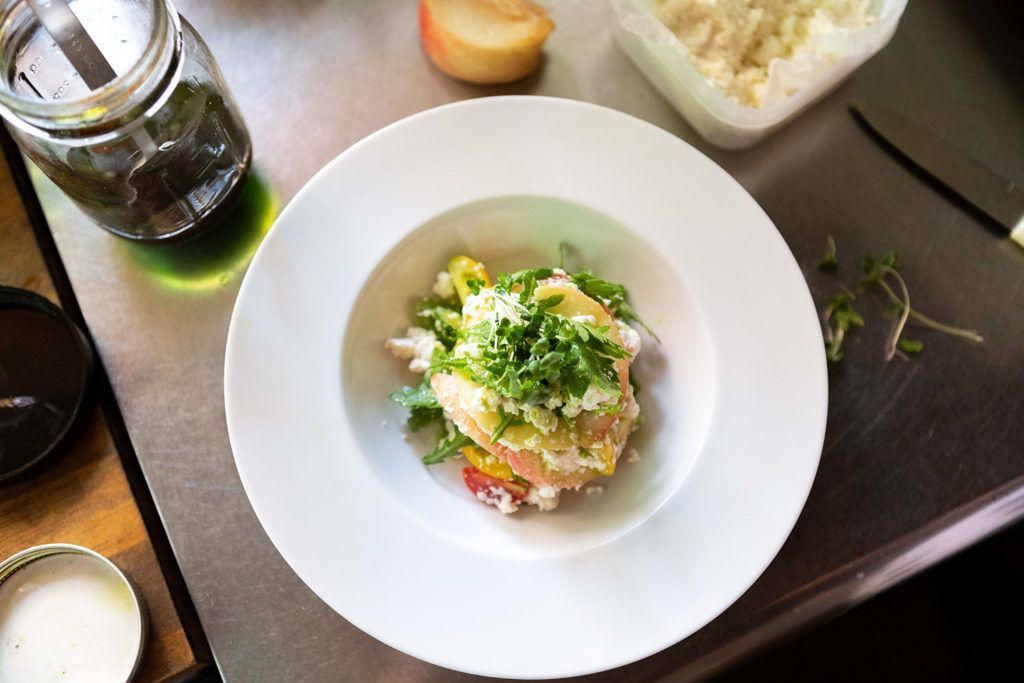 1 peach, sliced into wedges about 8mm thick
10 cherry tomatoes, halved (multicolored, if possible)
200g ricotta
1 cup rocket
micro sprouts, for garnish (eg. daikon, broccoli)
ume salt

Shiso oil
125ml neutral oil
12 large shiso leaves
salt

Dressing
60ml olive oil
20ml white wine vinegar
1/2 tsp sugar
salt
Start the shiso oil at least a few hours ahead (overnight, preferably).
For the shiso oil, prepare a colander for draining and a bowl of iced water. Blanch the shiso leaves in a pot of boiling water then add them to the iced water until chilled. Drain and pat dry.
Roughly chop the shiso leaves then add them to a blender with the oil and blend until smooth. Add a touch of salt the blend again and taste to check the seasoning.
Set up a coffee strainer and filter, or colander lined with paper towel, over a jar. Pour shiso oil into the filter and set aside to strain for 6 hours-overnight. Once strained, discard the shiso leaves and store oil in jar in the fridge.
For the salad dressing, shake all ingredients together in a jar or whisk in a mixing bowl, taste for seasoning.
In a mixing bowl, combine rocket, tomatoes, and salad dressing and mix together.
In another mixing bowl, combine peaches and ricotta. Add rocket leaves and gently mix together with your hands.
Transfer to a serving plate (or individual plates). Drizzle over shiso oil, sprinkle over ume salt, and top with sprouts.