This refreshing, aromatic drink deserves to be on your summer spritz list.
Photos by Sherry Zheng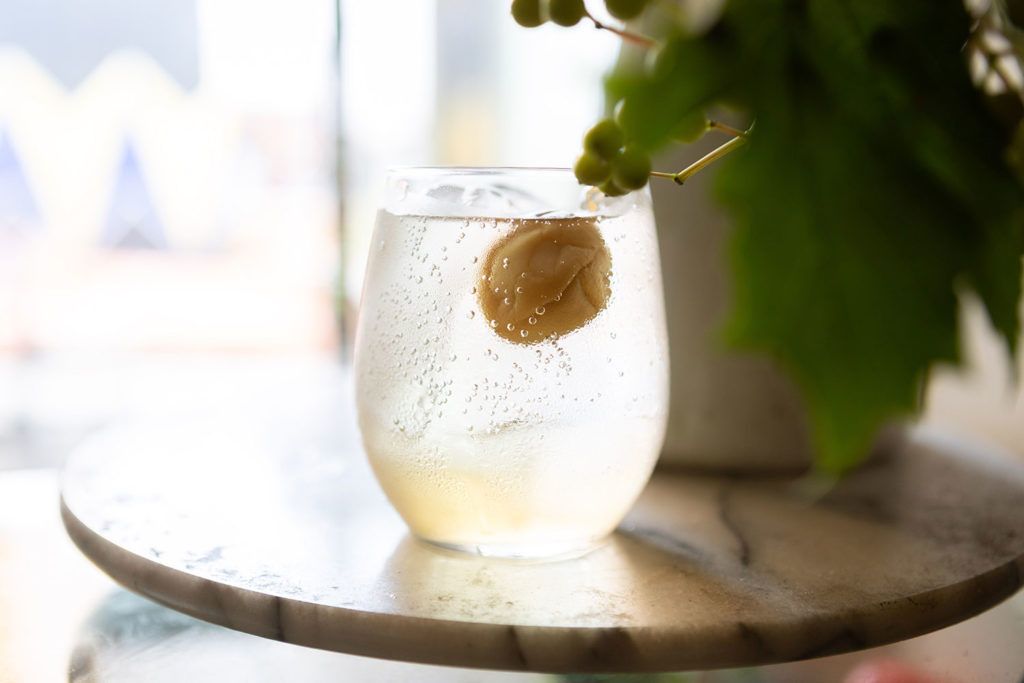 For optimum "shuwa-shuwa" (effervescence) use a chilled glass, chilled umeshu, chilled soda water, and large chunks of ice (minimum meltability). Select a glass with a bit of booty, to retain the bubbles, and a thin rim, for a crisp delivery.
Serves 1
50ml umeshu
100ml soda water
ice (large chunks)
Add ice to glass.
Add umeshu.
Add soda gently.
Stir gently once or twice, lifting the ice, so not to lose carbonation and melt the ice.